Your Fantastic Elastic Brain – JoAnn Deak
Your Fantastic Elastic Brain – JoAnn Deak
Your Fantastic Elastic Brain
Written by JoAnn Deak, Ph.D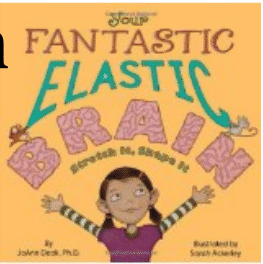 Synopsis
This book introduces the young reader to the parts of the brain and the function of each part. It explains in easy terms the anatomy of the brain and relates the role each part has in learning new things. It helps children to understand the importance of taking a risk, to make a mistake, and how our brain can learn from a mistake. It encourages the reader to s-t-r-e-t-c-h their brain and help it grow!
Activity
Preparation: Use the two blackline masters. Enlarge part one to 11×17. Photocopy class set. You will also need 4 longer elastics for each student.
Discuss examples of things that students may be trying to learn or a goal they would like to achieve.
Talk about how each part of the brain plays a role in helping you to achieve your goal.
Have the student complete the sentence frames on the blackline master. Then the student will cut around each sentence frame and glue it to the 11×17 blackline master of the brain.
On the line beside the Pre-Frontal Cortex, have the student print what goal they would like to stretch their brain to do.
Using a long arm stapler, have the students connect an elastic from the sentence to the correct part of the brain. Note: Don't let them overstretch the elastic or the paper will fold.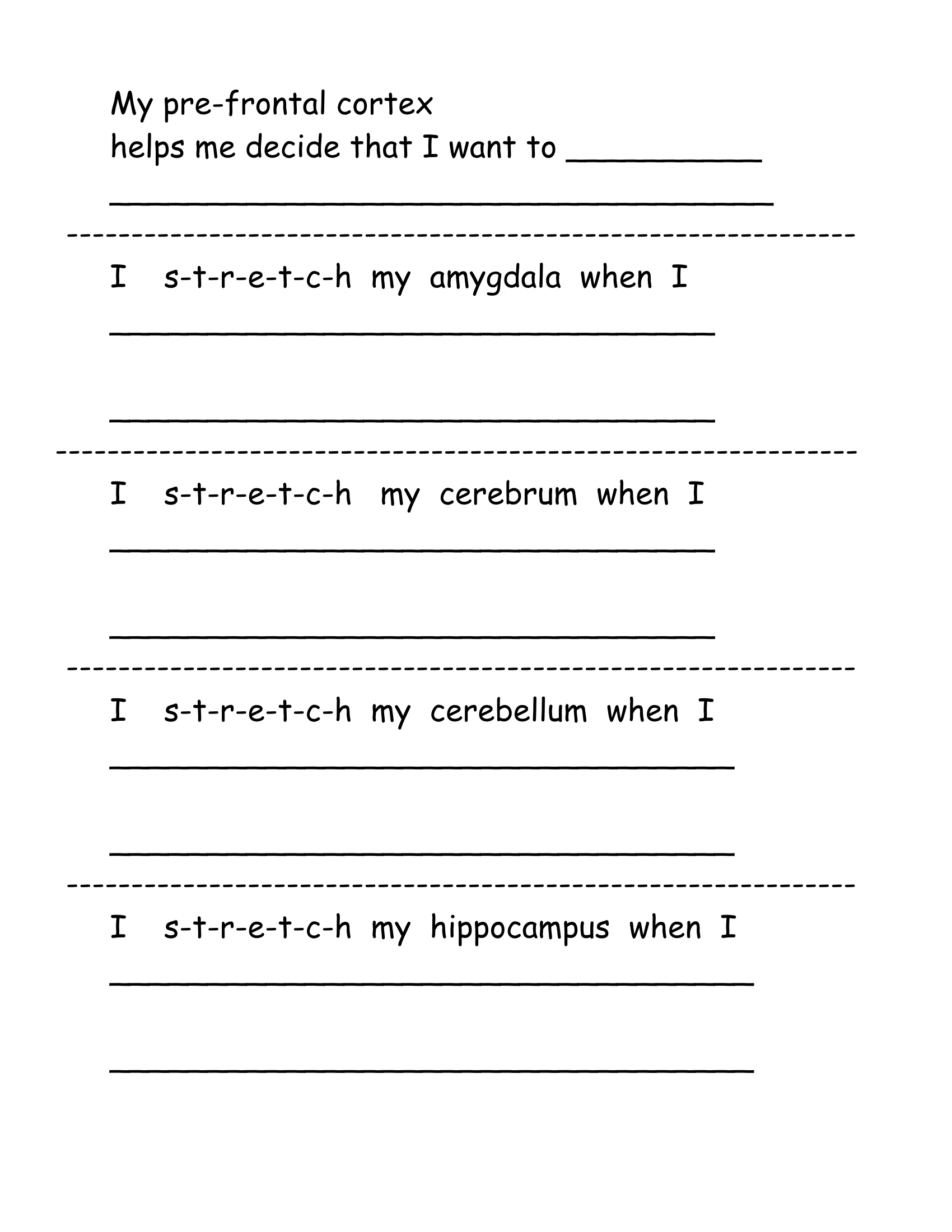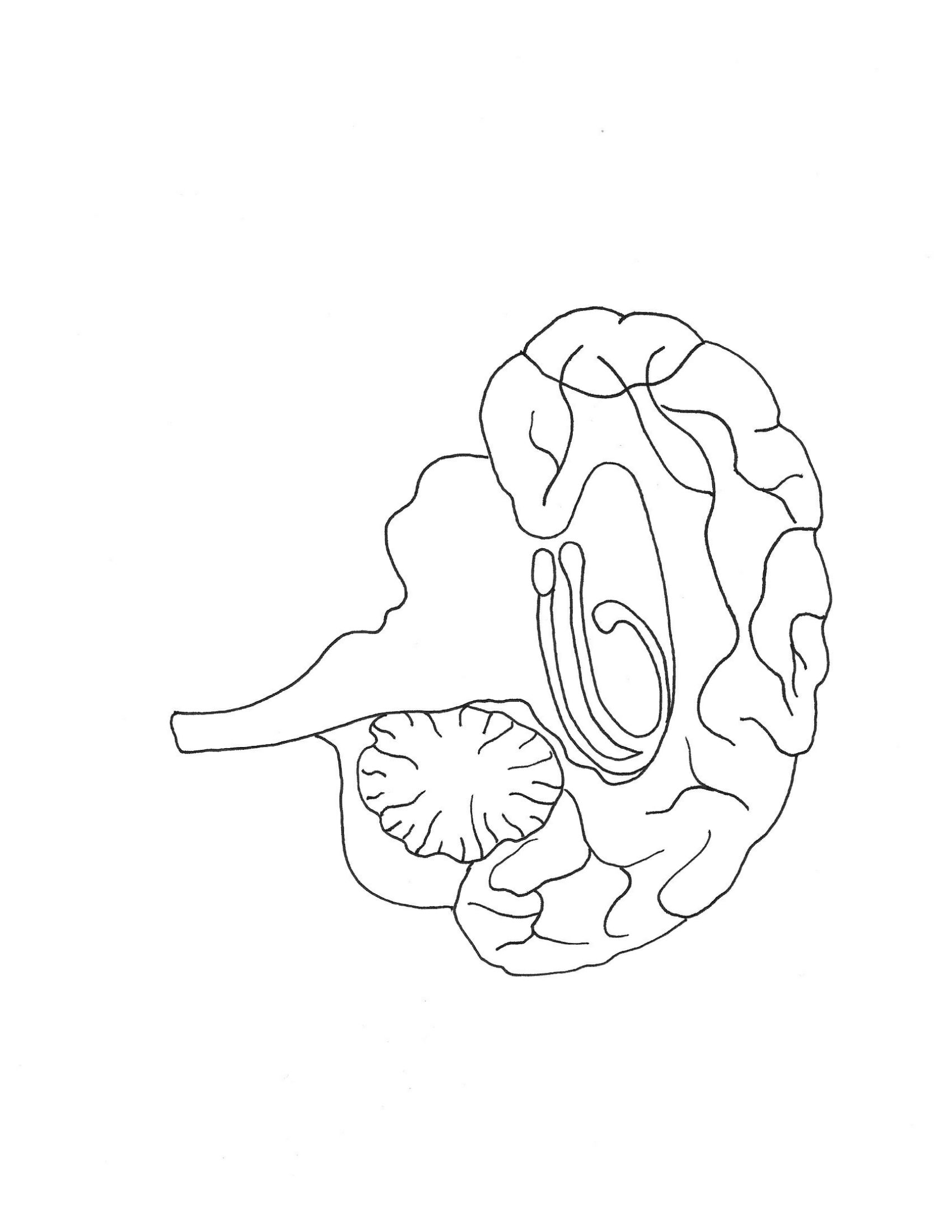 Fin - Your Fantastic Elastic Brain