Because Amelia Smiled – Activity #2: "Around The World"
Because Amelia Smiled – Activity #2: "Around The World"
Activity #2: "Around The World"
The purpose of this activity is to work on using a map to identify where the story went around the world and to research details about each country or place mentioned.
Materials:
Copy of world map for each student (provided)
Access to computer
Overhead transparency of world map
Overhead projector or document camera
Wall map if not able to use an overhead projector
Fun Fact recording sheet
Teacher Preparation:
Print a world map for each student
Print a fun fact recording sheet for each student
Copy the world map onto an overhead transparency if using overhead projector or use a paper copy with the document camera
World map with countries labeled – can use one that is online and connect computer to overhead projector for class to see OR use a wall map of the world with the countries lableled OR use Google Maps to find locations
Access to computers/notebooks/ipads for research.
Step by Step:
Step One: Make a list of the countries that were mentioned in the story.
Step Two: Using a wall map, projected map from transparency, or projected Google map, as a class, mark on the photocopy of the world map where those places are located. Number them in order of where the story started (#1) and then each country in order until it is back at the start again.
Step Three: Use a line to join the numbered dots together adding arrows to indicate direction that the story goes around the world.
Step Four: Have students (can work on own or with a partner) pick one of the countries from the story to research using a computer/notebook/ipad/or books in the library to gather information. Encourage the students to find out facts such as: what the flag looks like; language spoken; famous sight for tourists to see if they visit that country; etc.
Step Five: Have student record information on fact recording sheet provided.
End Product:
Students will have a record of facts on the researched country and a map showing the location of the countries in the story.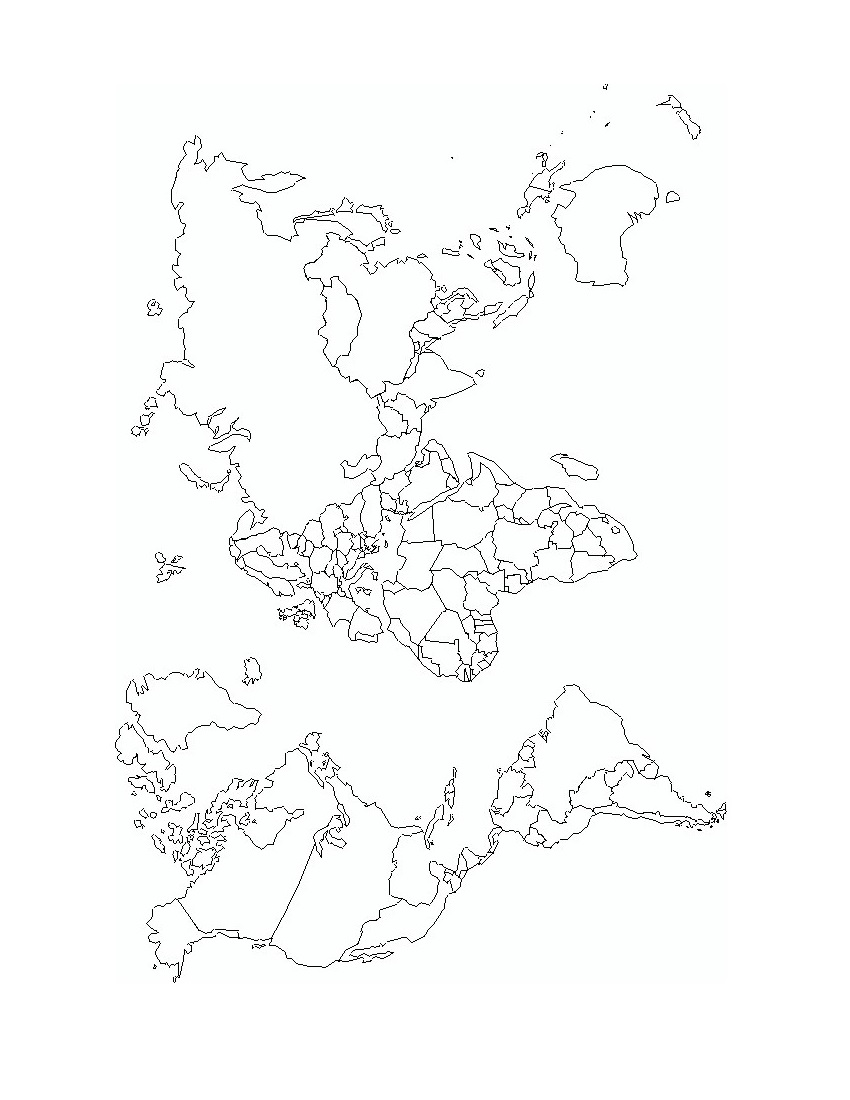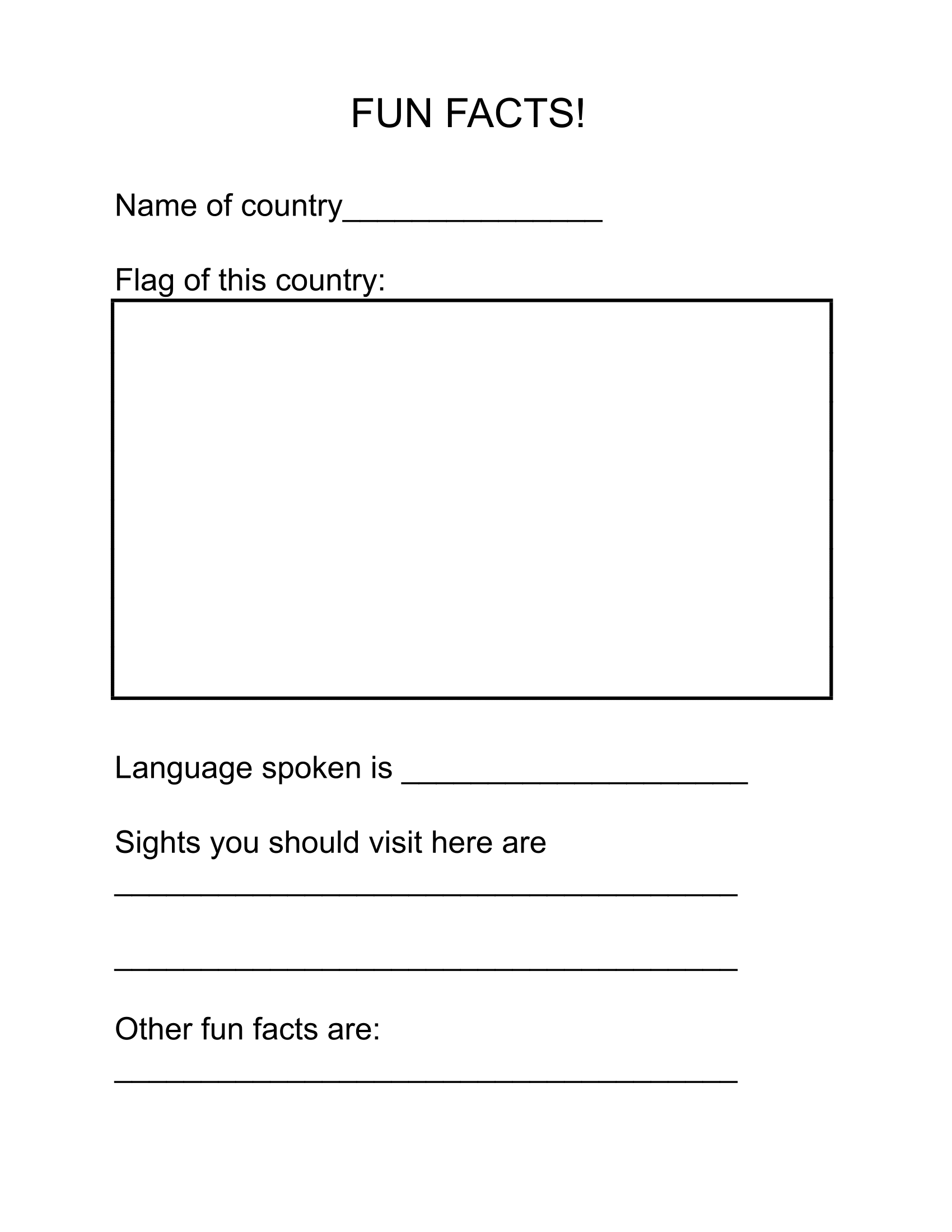 3 - Because Amelia Smiled #2