Hey, Little Ant – Activity #4: "Compare and Contrast"
Hey, Little Ant – Activity #4: "Compare and Contrast"
Activity #4: "Compare and Contrast"
In this activity, students learn to compare and contrast the similarities and differences between the boy and the ant.
Materials:
Venn Diagram template (provided)
Teacher Preparation:
Print on 11×17 paper enough Venn diagrams for each student.
Step by Step:
Step One: Have students compare and contrast the differences and similarities between the ant and the boy.
Step Two: Students record all their ideas in the appropriate sections of the Venn diagram.
End Product:
A class set of Venn diagrams with information about the boy and the ant.
Fun with Fin:
Print the provided completed specialized Fin Venn diagram that compares and contrasts the (San Jose Sharks team mascot). Display with the student work.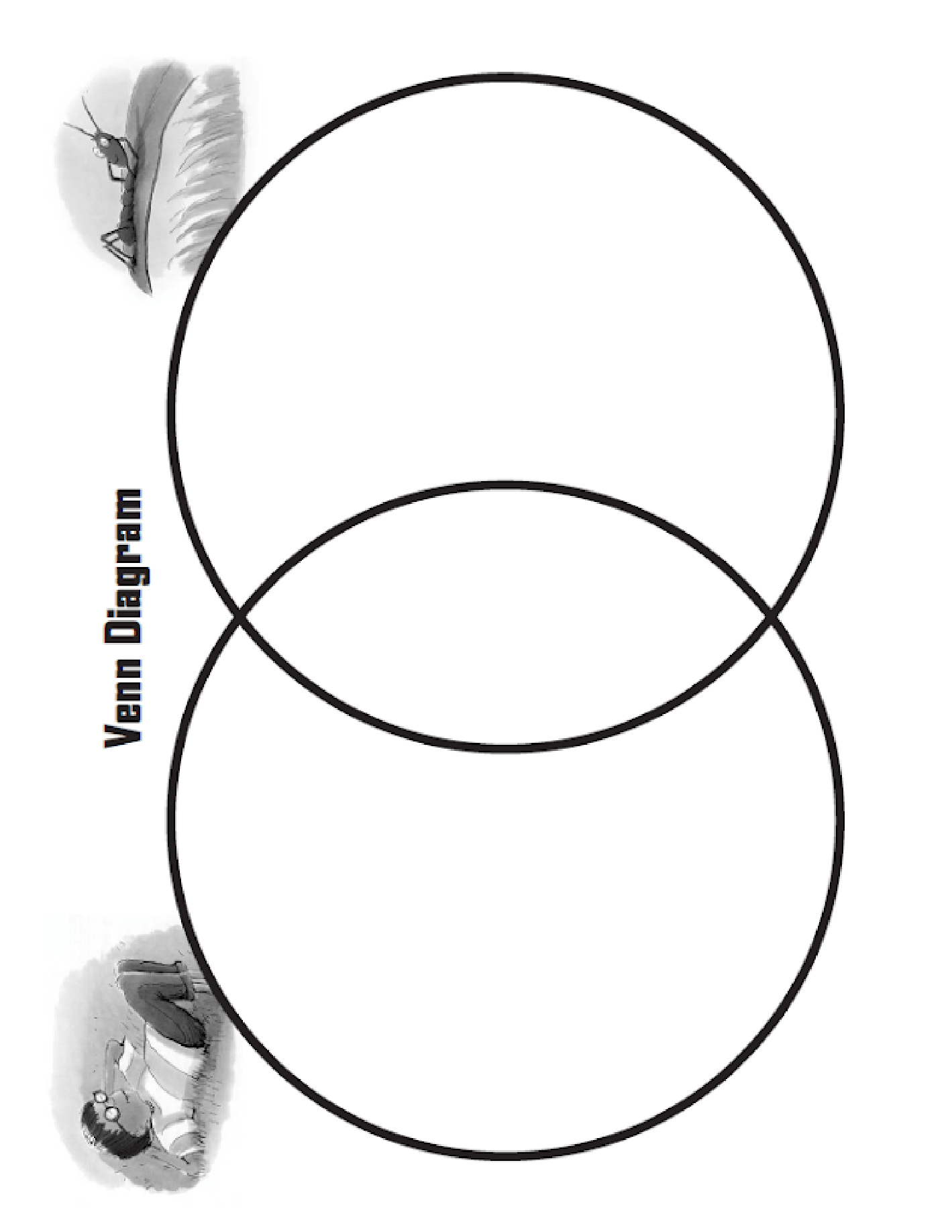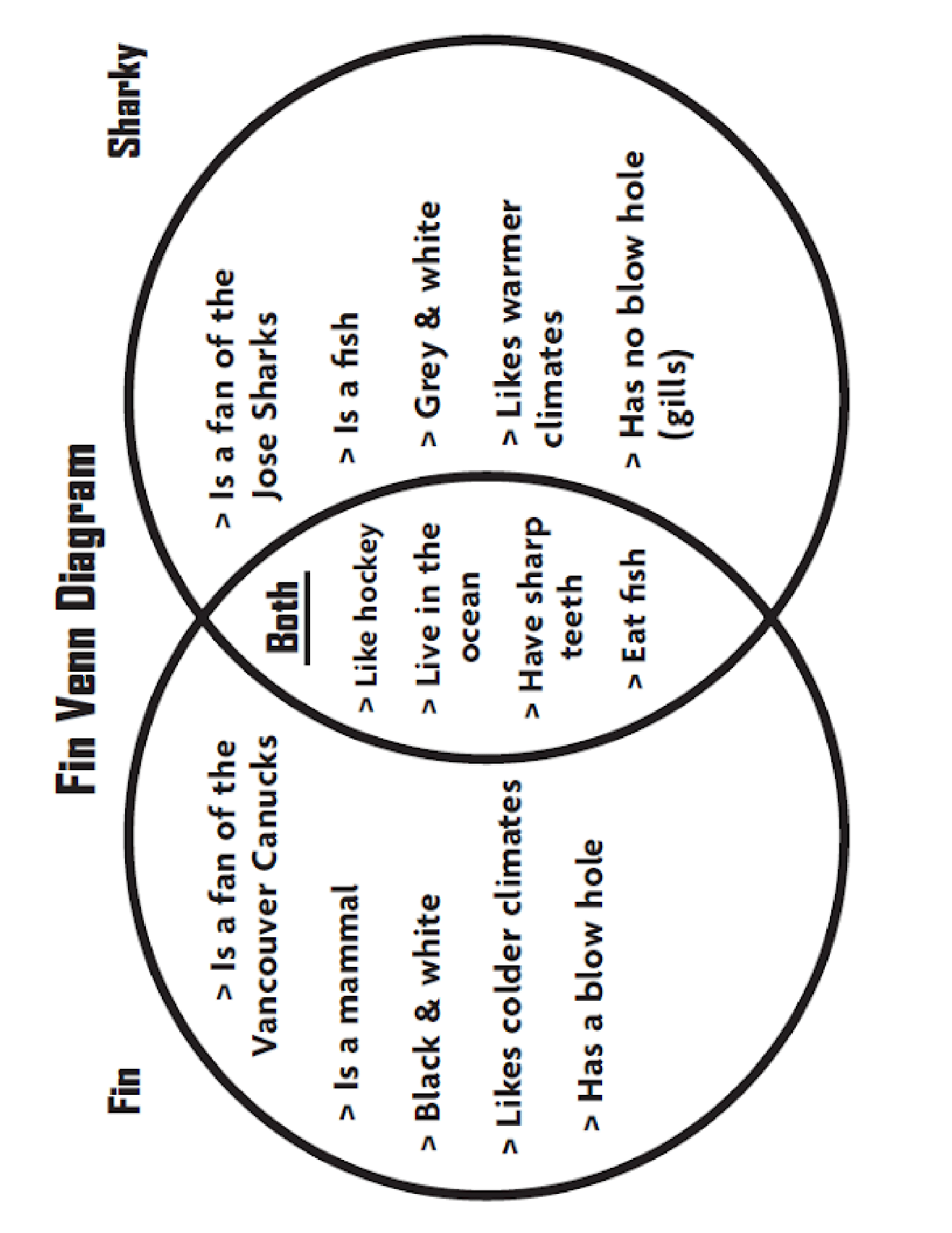 2 - Little Ant #4