Bat's Big Game – Activity #4: "Story Sequencing"
Bat's Big Game – Activity #4: "Story Sequencing"
Activity #4: "Story Sequencing"
This activity allows students to learn to identify the sequence of main events in a story.
Materials:
Sequence sheets for student work (provided)

Chart papers

Felt pens
Teacher Preparation:
Print enough sequence sheets so each student has one of the sequential steps to work on.

Supply each group with a large chart paper to mount the sequence charts on at end of lesson.
Step by Step:
**Reread the story**
Step One: Explain to students what it means to put things in sequential order so that we can recall the order in which the main events of the story took place.
Step Two: Discuss the sequential events of the story and print the ideas onto chart paper or onto overhead. From these ideas you can group the ideas so that they focus on the four parts on the sequence sheets.
First, Bat joined the ___________team because…

Then Bat joined the ___________team because…

Next Bat tried to join the ____________team again because…

But then the others noticed Bat switching teams so…
Step Three: Divide the class into groups of four students and provide each group with the four sequence chart pages.
Step Four: In their groups, students discuss the order in which Bat joined teams and what happened to him in the end. The students in each group decide which step they would like to complete, each person in the group selecting a different step. Be sure they take their corresponding page.
Step Five: In their groups, students complete their sequence page by completing the sentence stem and then drawing that part of the story. They can mount the four pages in sequential order on a chart paper using "landscape" layout. Above the sequential pages they can print the title of the story and below the pages the students could write what lesson they think Bat learned.
End product:
A display of sequence charts of the story. If you don't want to mount them on the chart paper then they can be mounted as a flip sequence of pages for each group.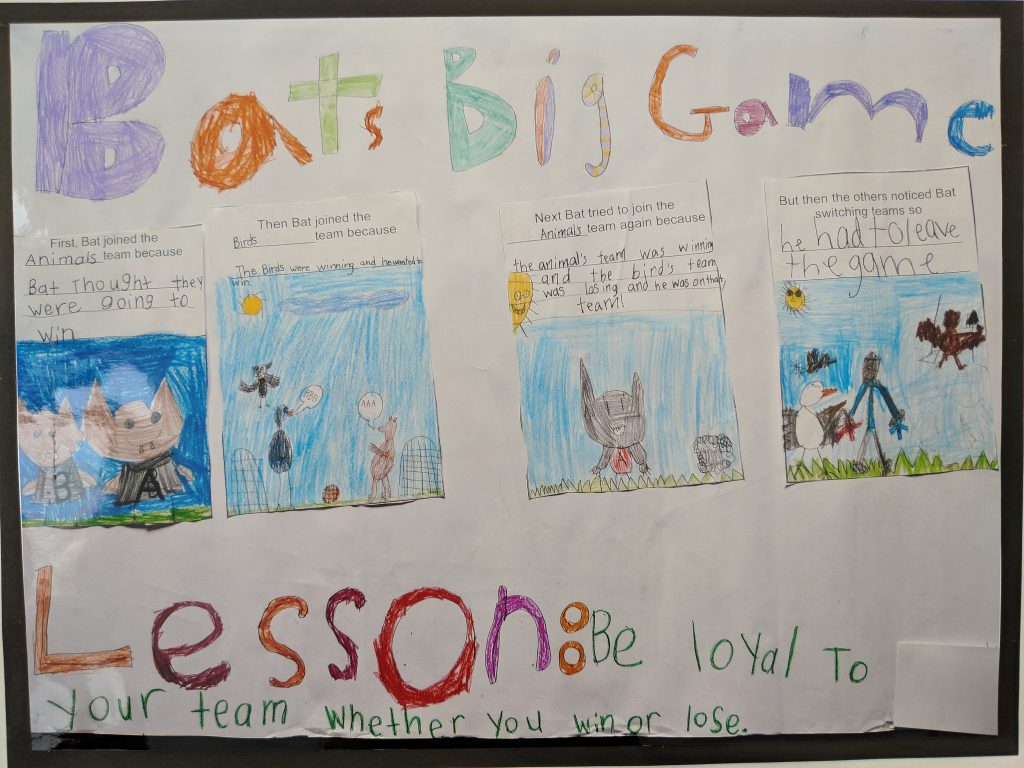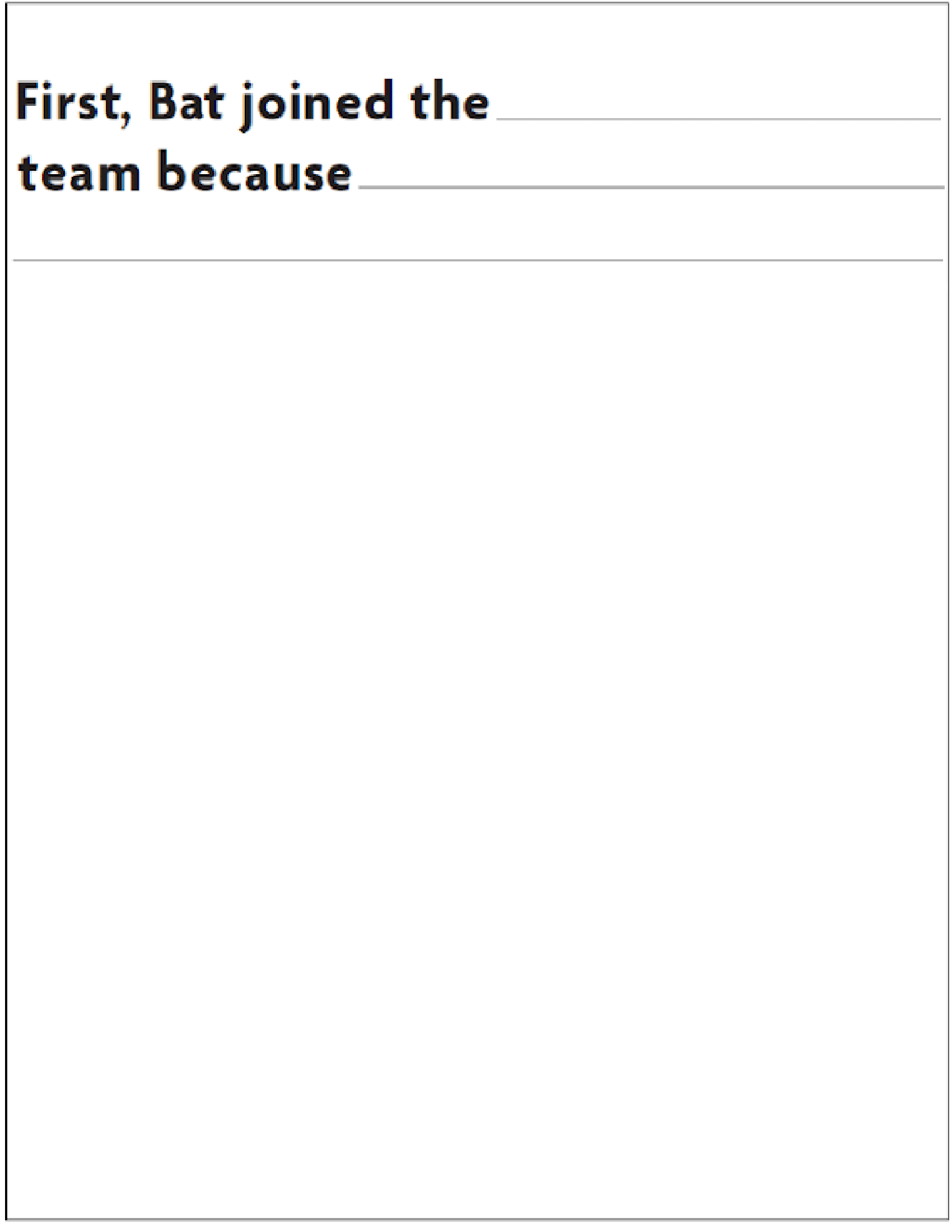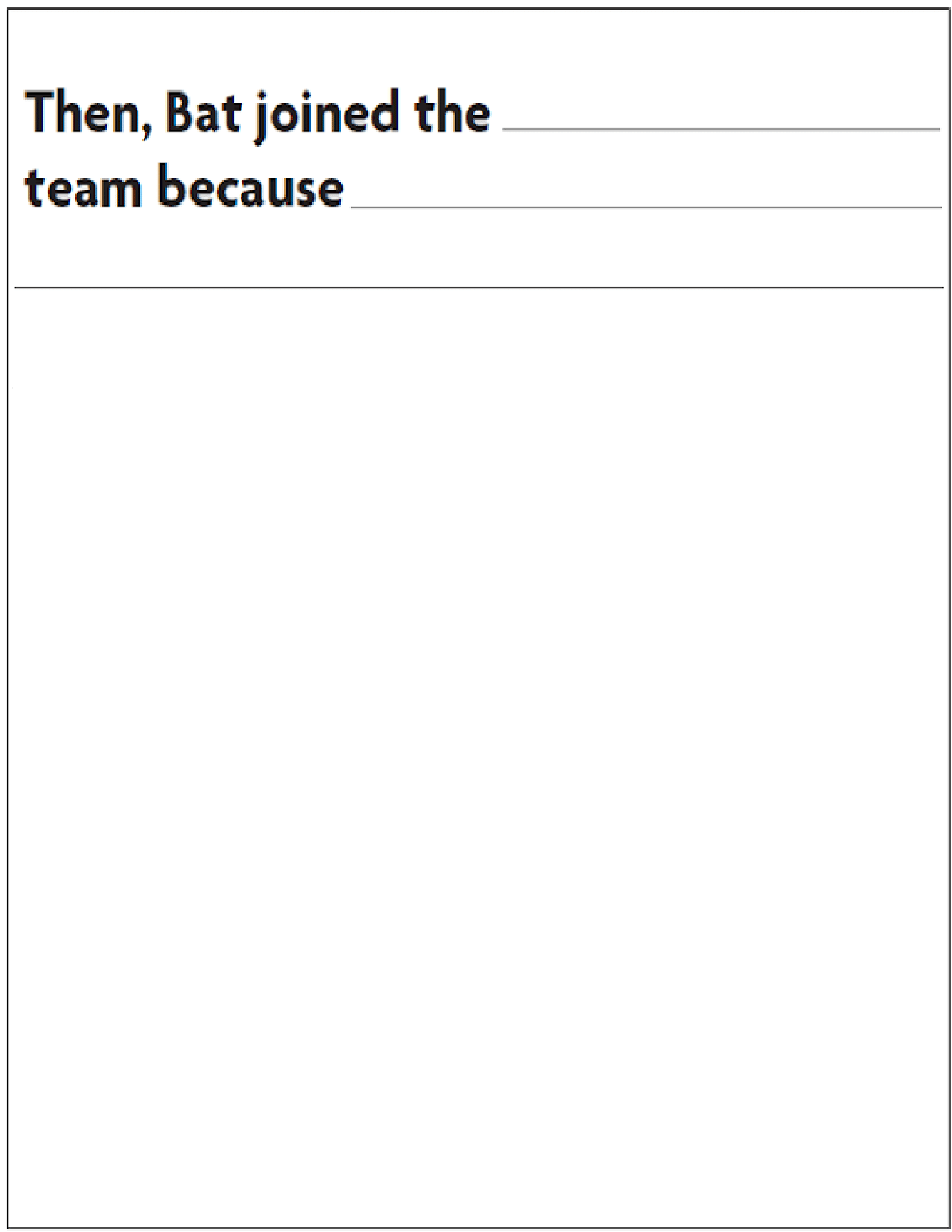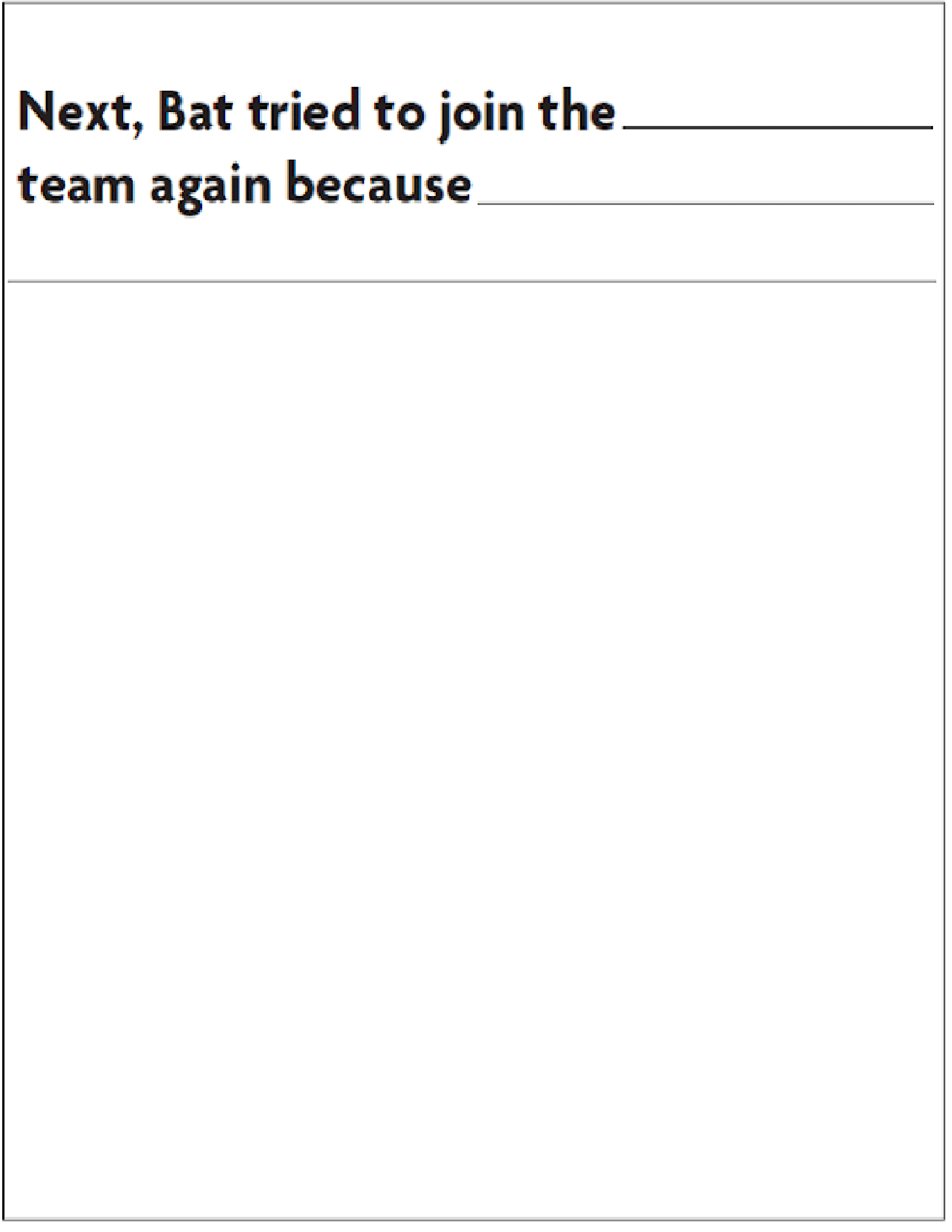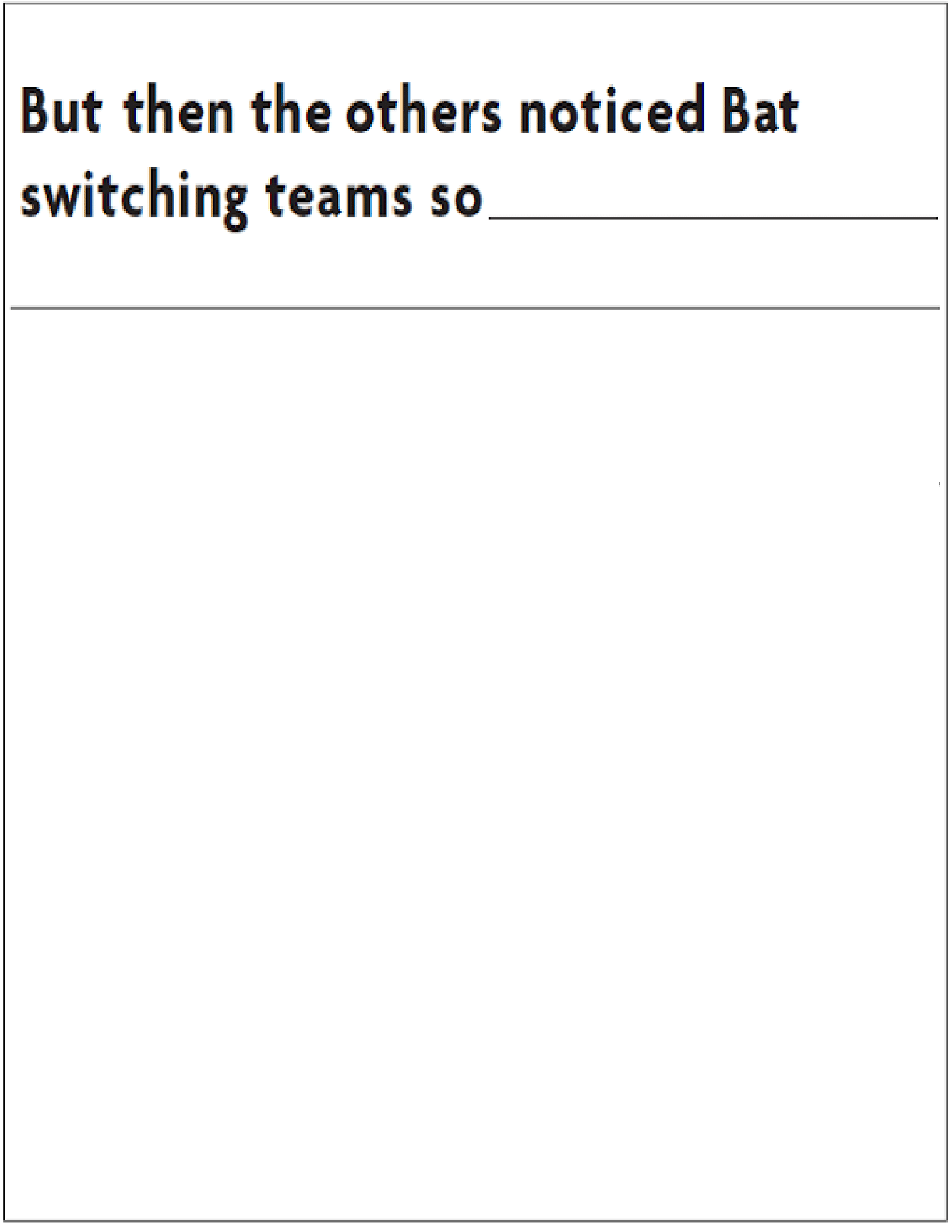 2 - Bat's Game #4