Travelling The Road To Peace
Travelling The Road To Peace
Travelling the road to Peace
*Idea to accompany Remembrance Day and Peacefulness discussions.
This is an idea that was done in November.
Pre-lesson preparation
I would take a photo of each child pretending to be driving a car. I would have a third of the class face the left and two thirds of the class face right. This was so that I could place the cars on a winding "road" I had put on the bulletin board and that is why there are two directions for the cars on the blackline masters.
I would print off the photos and cut out each child from the waist up from the photo.
I would photocopy enough of the cars on the blackline masters to accommodate the direction of the photos taken and make sure the child got the one facing in the correct direction for their photo.
On the bulletin board, I stapled up a winding black road from the roll of black paper. It was about 5 inches wide. I used white file folder labels to make the white dotted line down the middle of the road. These sections can be laminated to use next year. At the end of the road at the top I had the word "PEACE".
During lesson
Discuss what the word "Peace" means to them. How can they bring more Peace into their life?
Have students complete the frame "I am travelling the road to Peace when I…" on the blackline master of the car.
Have the students colour their car and then glue the photo of their body into the car so it looks like they are driving the car. Staple the car onto the display board "road".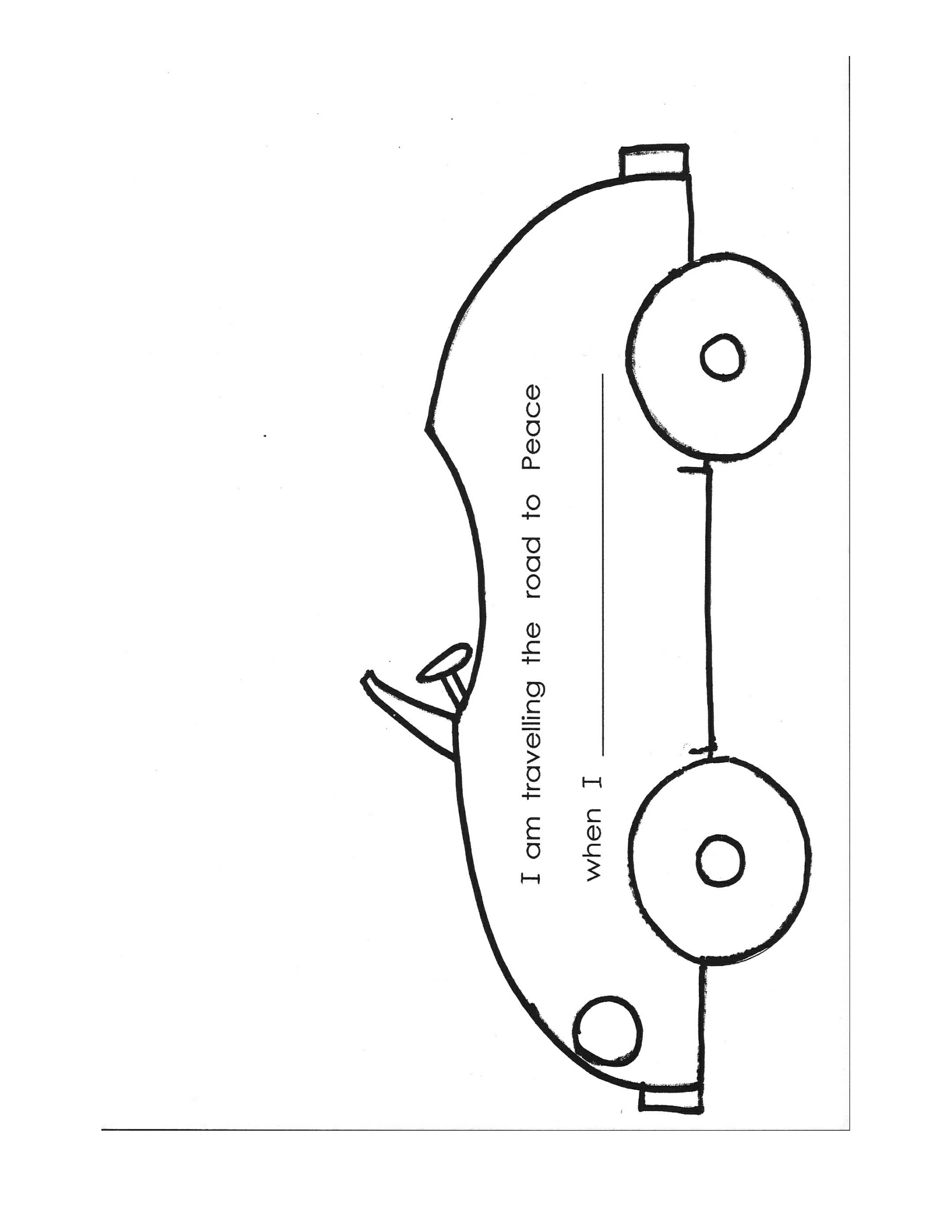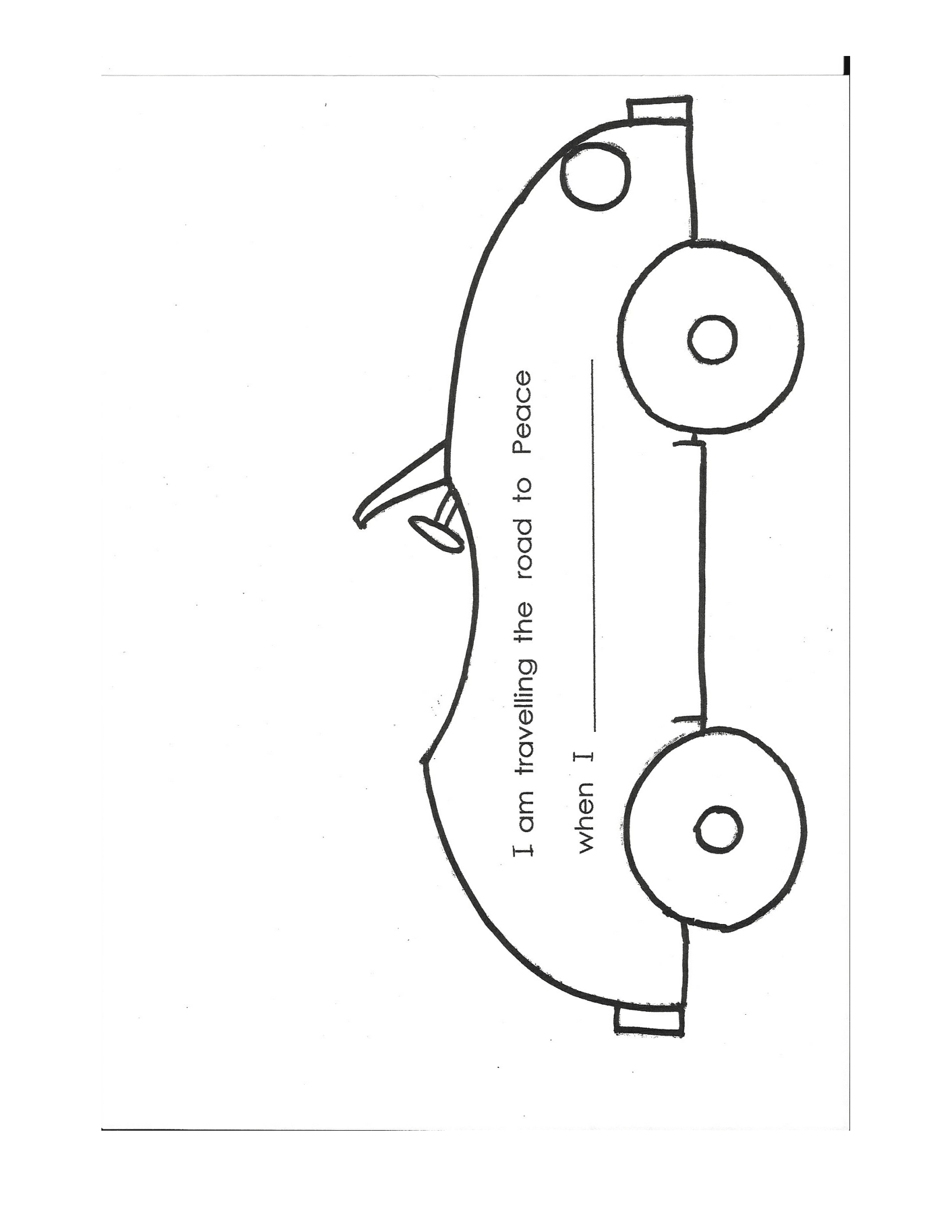 Fin - Travelling the Road to Peace