I Like Me – Activity #2: "Emotional Cues"
I Like Me – Activity #2: "Emotional Cues"
Activity #2: "Emotional Cues"
This activity helps to build emotional skills by having students identify feelings. The purpose is to have students identify feeling words based on the emotion picture cards.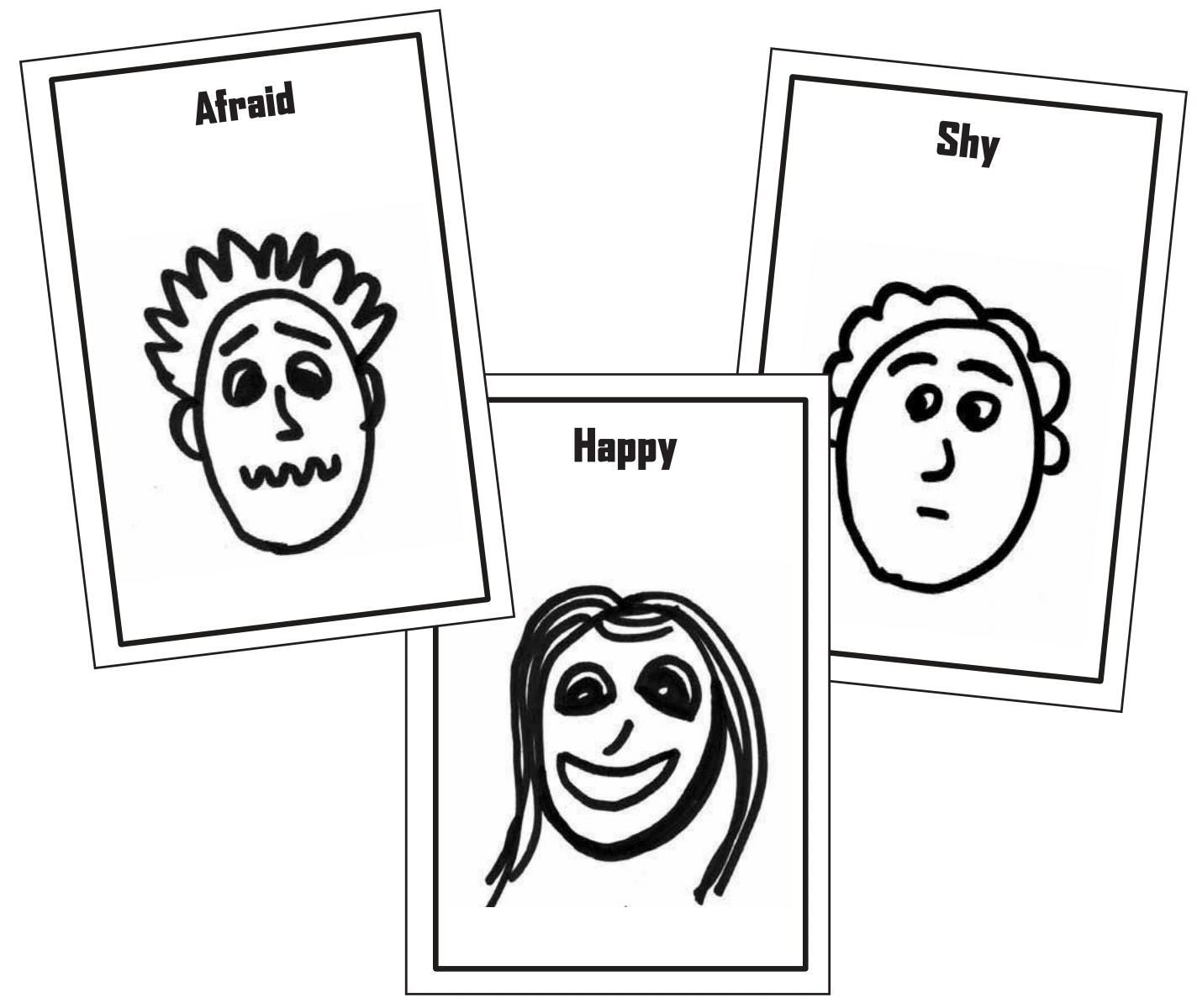 Materials:
Chart paper

Felt pens

Emotion picture cards (provided)
Teacher Preparation:
Print and laminate the emotion picture cards
Step by Step:
Step One: Discuss with the students that it is important to be aware of our feelings throughout the day.
In the morning when we wake up we feel a certain way. When we come to school, we feel a

certain way.

When we are around our friends, we feel a certain way. It is important to identify

some of our feelings and also be able to recognize how others might be feeling based on

their facial expressions.
Step Two: Have students brainstorm feeling words. Record the feeling words on chart paper. Once students have exhausted all feelings words, hold up a few of the emotion cards and have the students identify the feelings based on the picture.
Step Three: Play charades by placing the students in pairs.
Step Four: Choose three to four emotion cards and instruct the students to take turns challenging each other to guess the emotion being portrayed. The 'acting' is using facial expressions and they cannot speak. Have the students switch so that they each have an opportunity to act out an emotion.
Step Five: To end the activity, have students come to the front of the class to act out the emotions practiced.
End Product:
Students have learned to understand facial cues and body language to understand other people's feelings.
Fun with Fin:
Explain to the students that whales can't talk out loud. Instead, they have to use facial expressions and body language to communicate how they are feeling to other people. This is why it is very important to learn to understand other peoples' facial expressions so we know what they are feeling.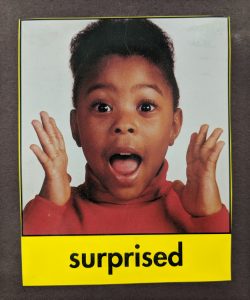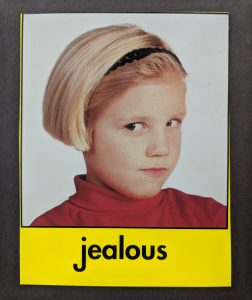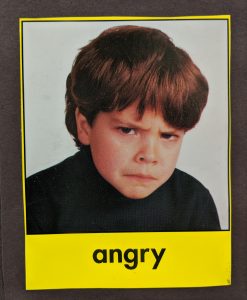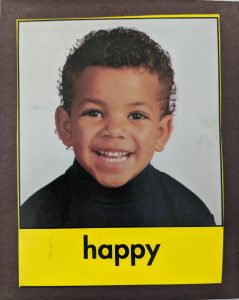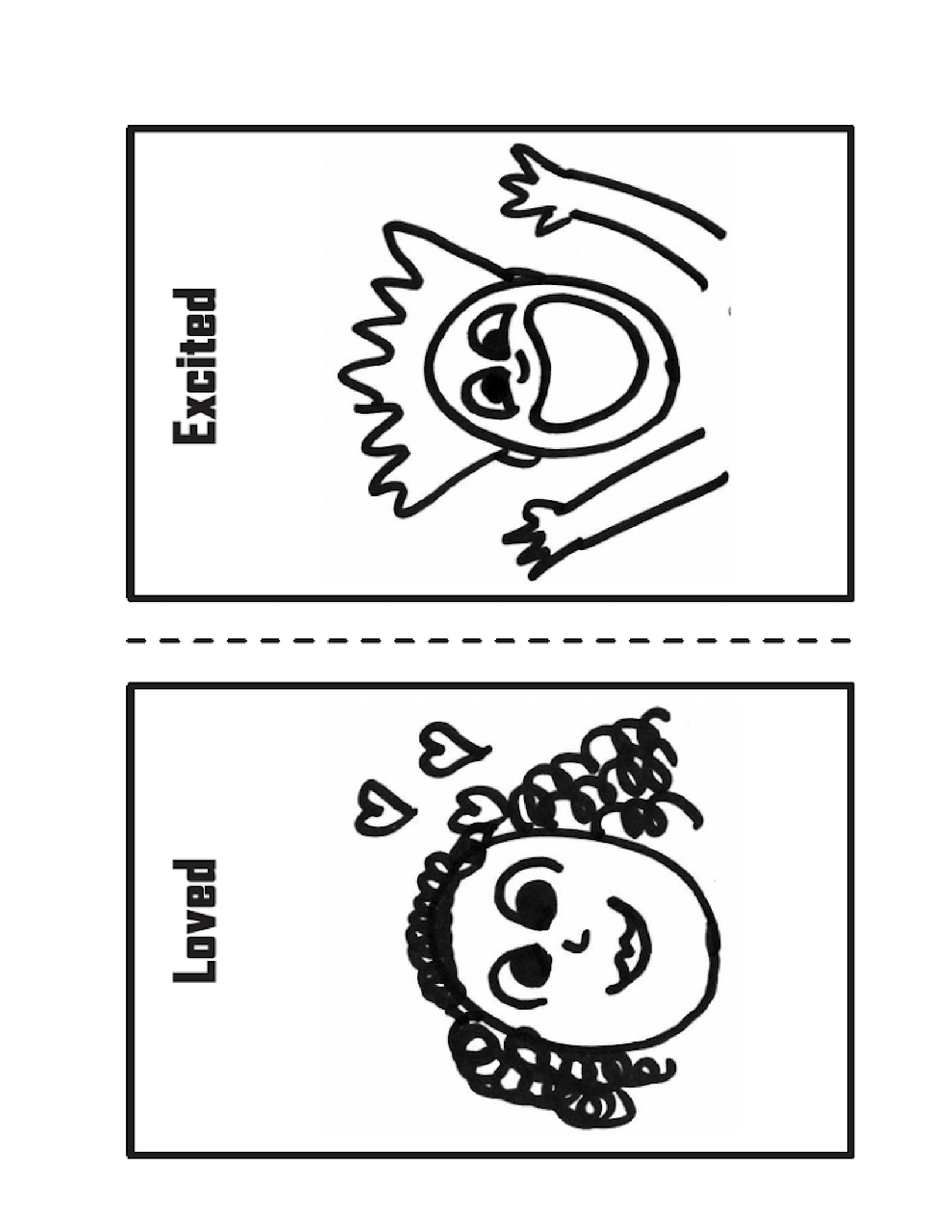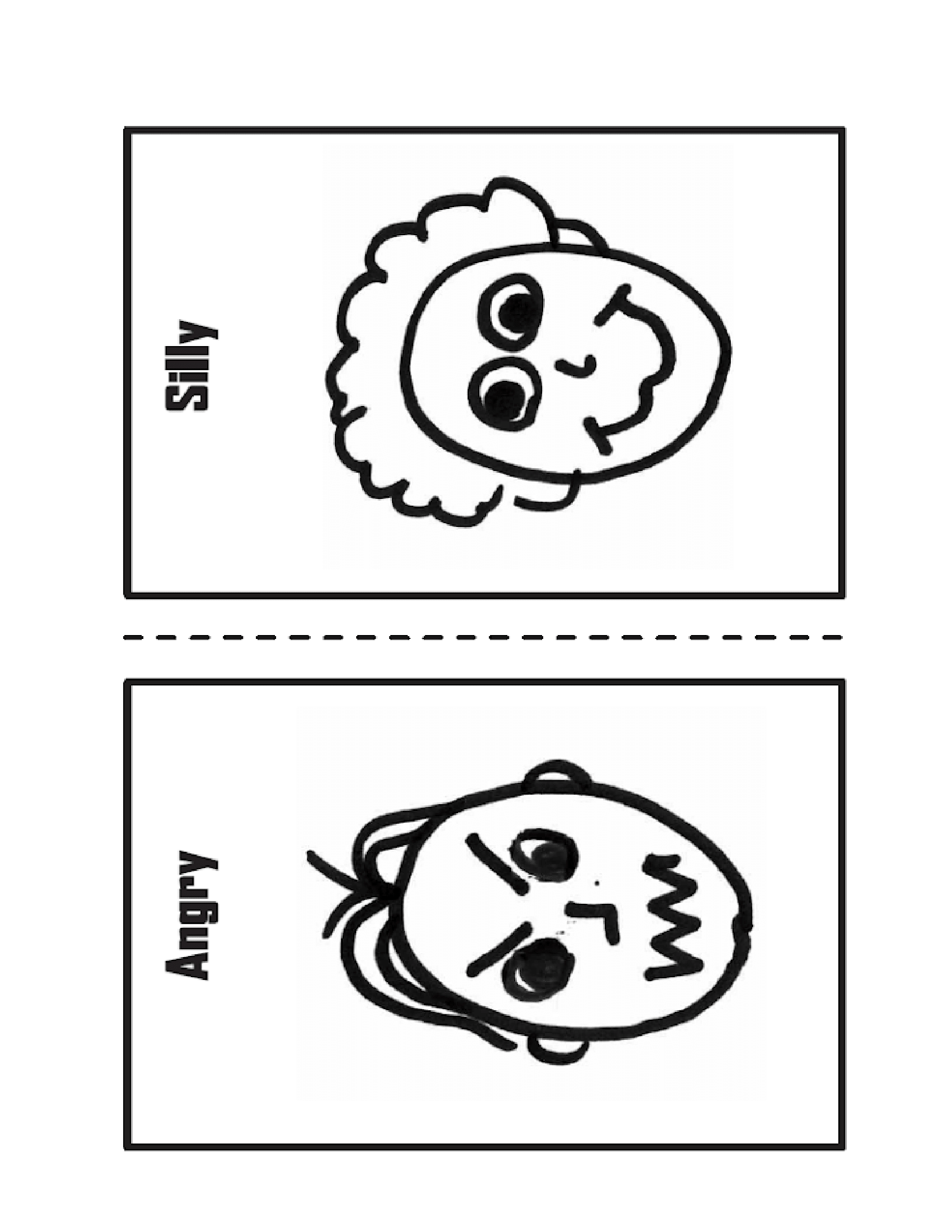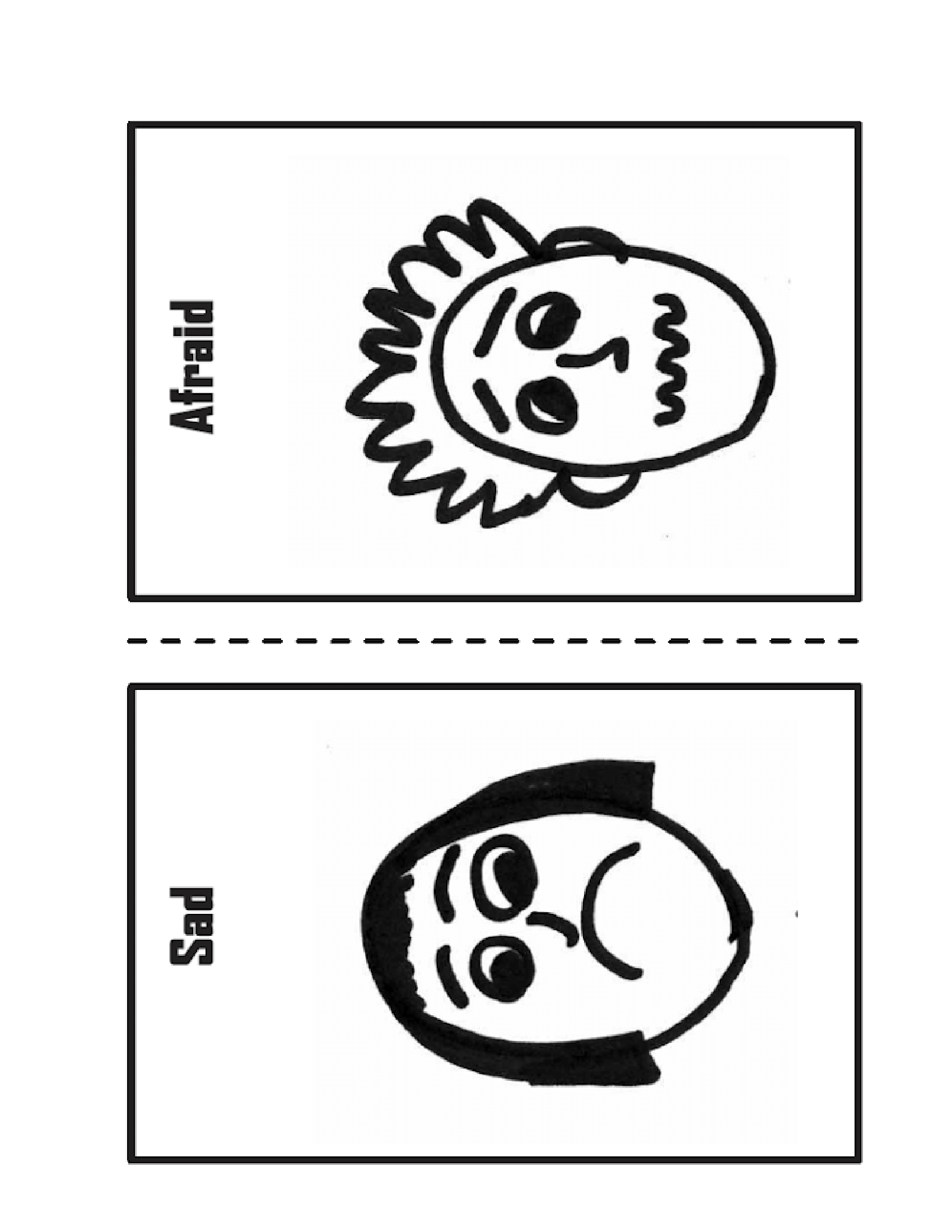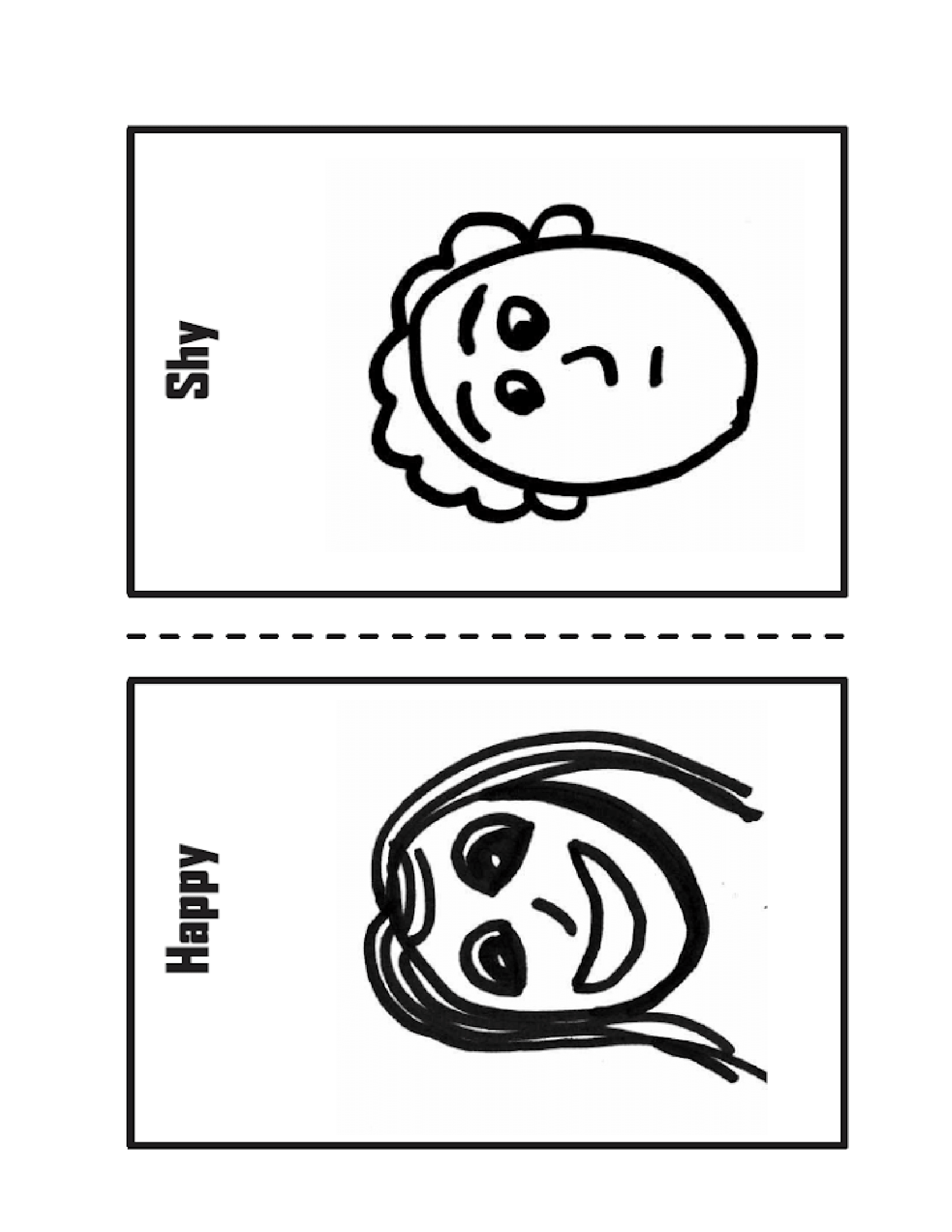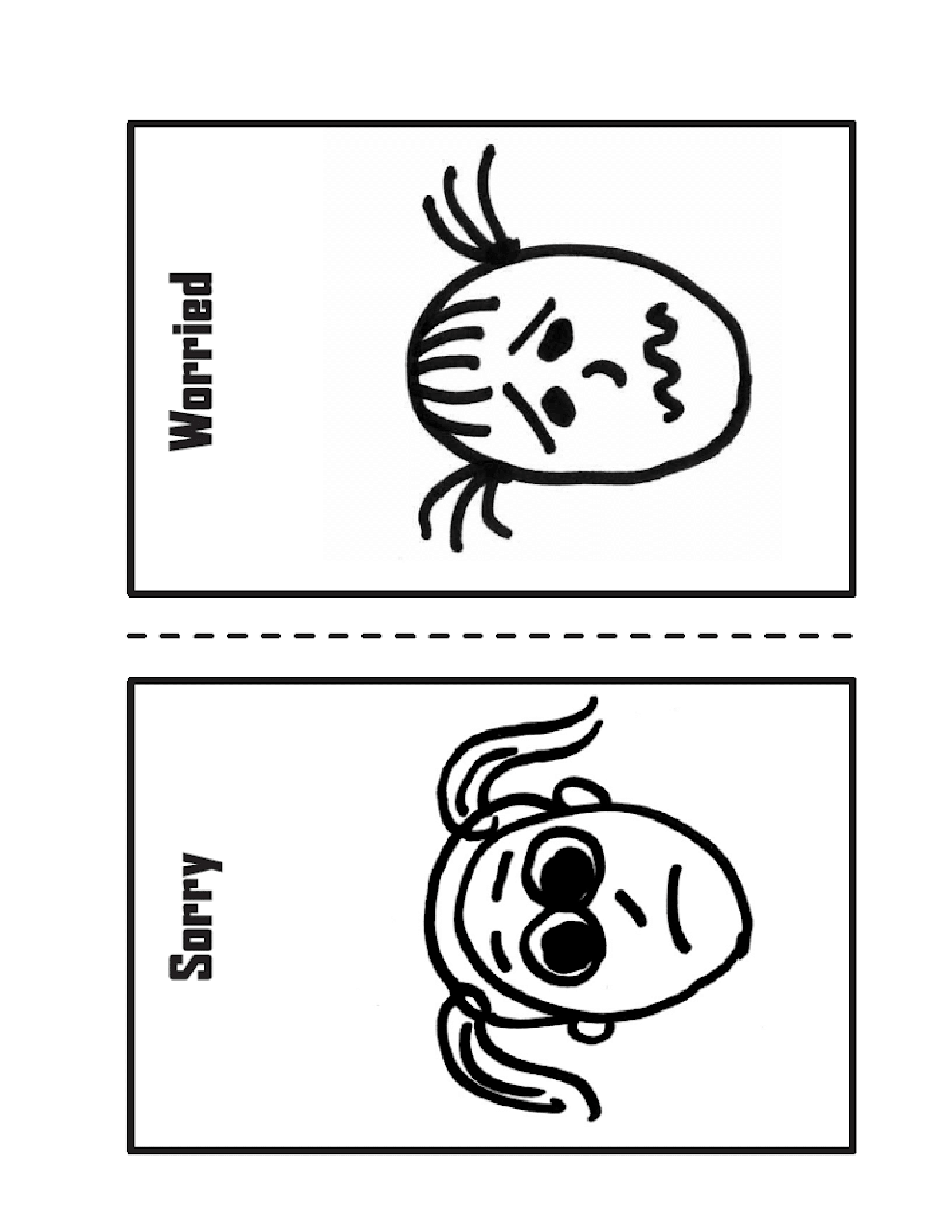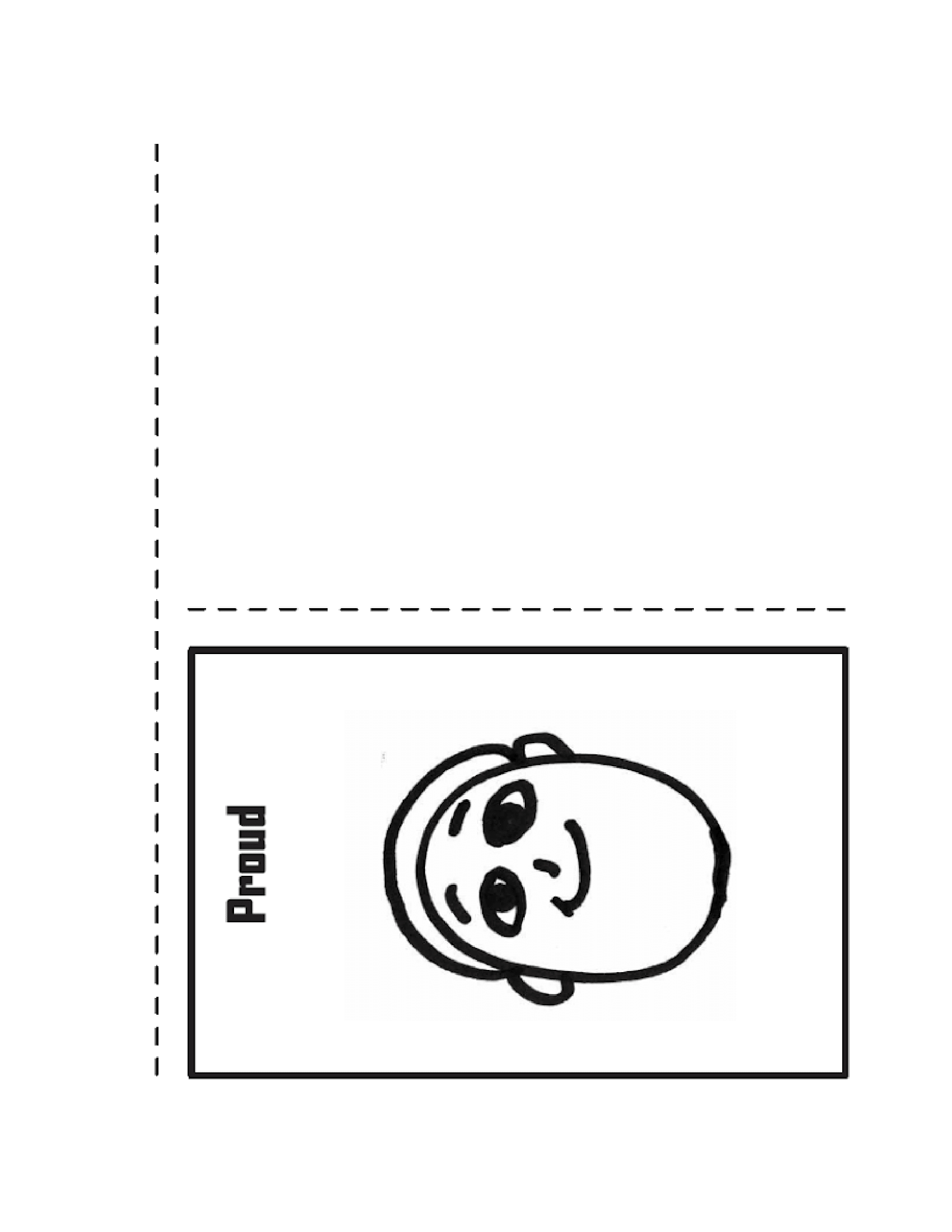 1 - I Like Me #2