Because Brian Hugged His Mother – Activity #3: "Good Deed, Good Citizen"
Because Brian Hugged His Mother – Activity #3: "Good Deed, Good Citizen"
Activity #3: "Good Deed, Good Citizen"
This is a simple activity in which the students create little paper people with big hearts that display an example of how the students act as good citizens.
Materials:
12" x 18" tag board

Various colours of construction paper

Person Template (provided)

5" x 1" strips of whitepaper

Google eyes

Glue

Scissors
Teacher Preparation:
Print enough Person Templates on tag board for each student

Cut enough strips of white paper for each student
Step by Step:
Step One: Review the meaning of citizenship.
Brainstorm ideas of what it would look like if students were demonstrating citizenship in and around the classroom. Record on flip chart paper for a permanent visual for students.

Have the students think about some things they could do today or this week to be a good citizen. As students go about their day, continue to check with them to find out what they are doing to display good citizenship.

Add those behaviours to the list on the chart paper.
Step Two: Students cut out their person from their template on the tag board.
Step Three: Using various colours of construction paper, students design and cut out clothing items (shirt, pants, shoes, hat, etc.) for their little person. These can be glued in place.
Step Four: Glue on google eyes and any facial features (lips, nose, etc) that can be cut out of construction paper.
Step Five: With red construction paper, students cut out a heart shape (no bigger than the 'chest area' of the little person).
Step Six: Have each student glue their hearts on black construction paper. Cut the black construction paper around the heart, leaving a ¼" border.
Step Seven: Glue the heart to the front of the body of the decorated and dressed person.
Step Eight: On the strips of white paper, have each student write one of the behaviours they displayed that showed excellent citizenship.
Step Nine: Glue the strip of white paper onto the heart.
End Product:
A display of well dressed students happy to announce the ways in which they have made a difference for others – by being excellent citizens.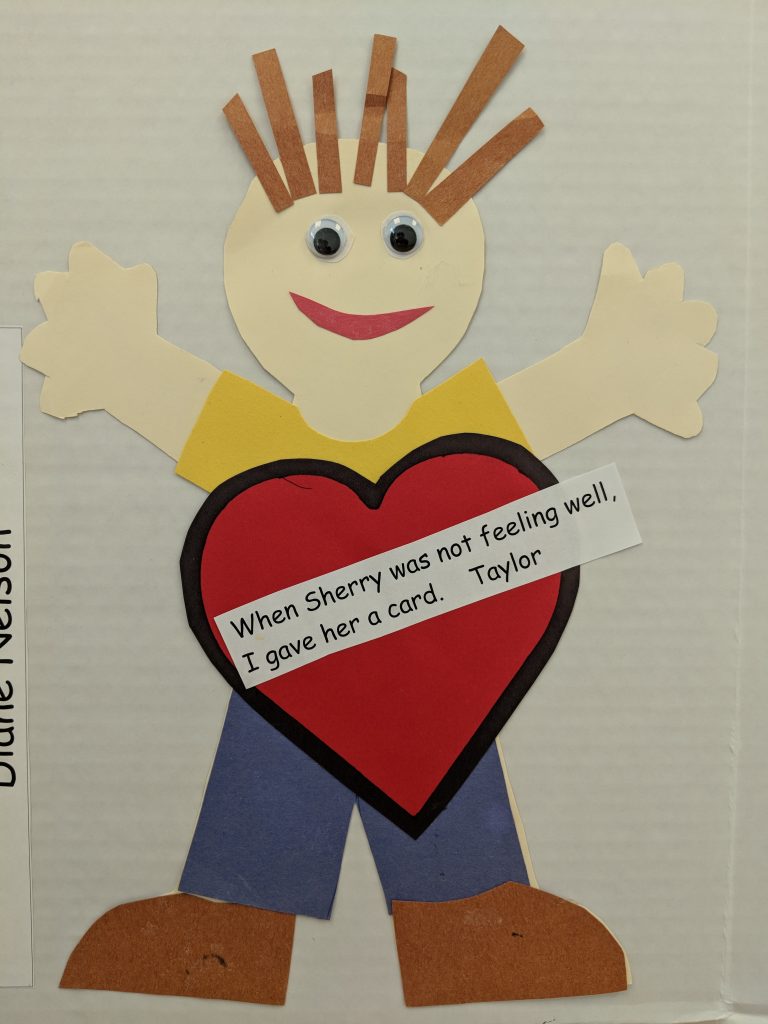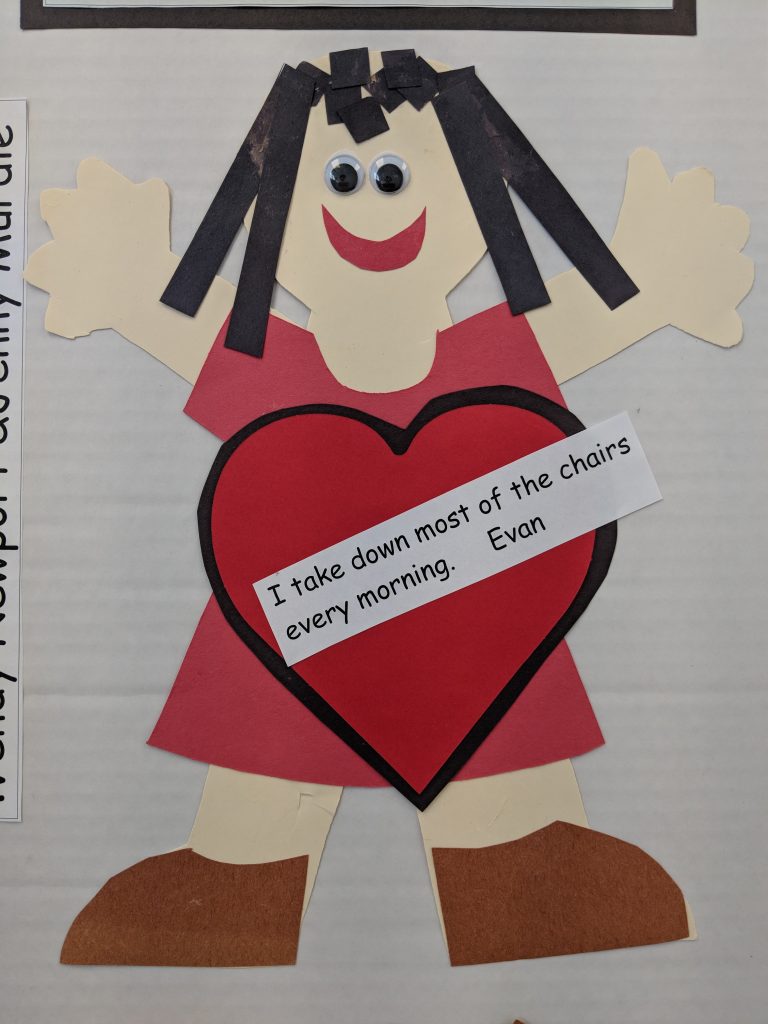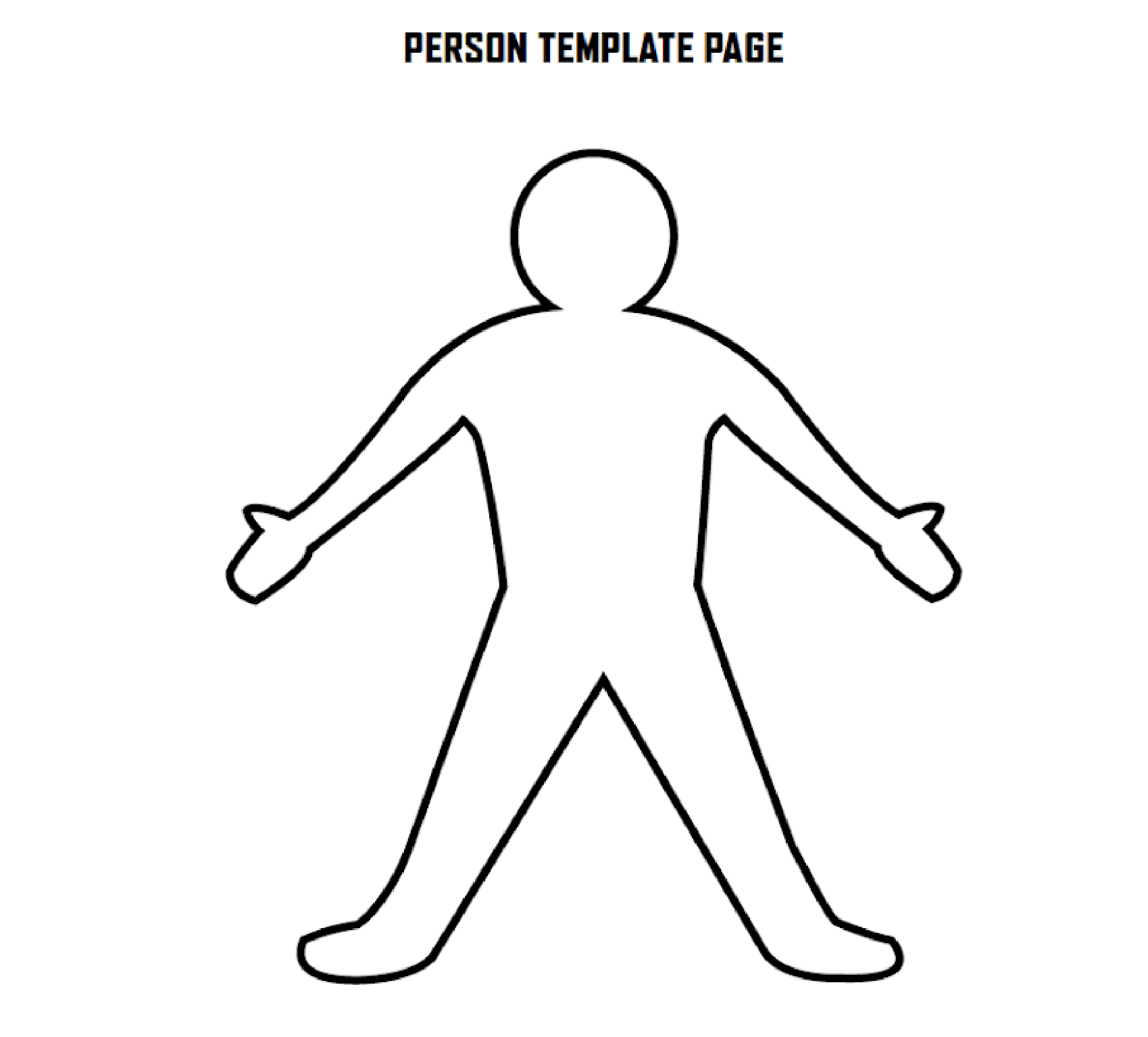 3 - Brian Hugged #3