Enemy Pie – Activity #3: "Friendship Poem"
Enemy Pie – Activity #3: "Friendship Poem"
Activity #3: "Friendship Poem"
In this activity, students pair up and create friendly life-sized shadows of themselves with a friend. The concept of friendship is reinforced as they write a friendship poem around their shadows.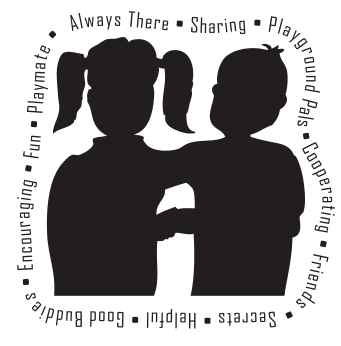 Materials:
1 or 2 overhead projector(s)

Large white (or other coloured) paper (from paper roll)

Large black paper (from paper roll)

Scissors

Glue

Black felt pens

Chalk or a white pencil crayon
Teacher Preparation:
Tape a large and long sheet of black paper on the wall. Turn on the overhead so the bright light shines on the black paper. (If you can have two overhead projectors going at the same time it speeds up the activity, as students must take turns in front of the light.)
Step by Step:
Step One: In groups of four, two students stand against the black paper in front of an overhead projector either holding hands or with their arms around each other to show 'friendship' body language.
Step Two: Using the chalk, the other two students trace the shape of the two students standing at the black paper, creating a shadow outline.
Step Three: The pairs of student switch places, so the other pair gets traced.
Step Four: Students (with teacher assistance) cut out the shape of the shadow outline.
Step Five: Glue the student outline onto white (or coloured) paper and cut out again leaving a large border, approximately 3 inches wide around the black shadow cut-out.
Step Six: Using the brainstormed friendship words from Activity # 2, each pair writes a poem (about ten words or phrases) that describe a friend on the white border of their shadows.
End Product:
A class-set of 'friends' each with their own personalized friendship poem.
Fun with Fin:
Enlarge the Fin shadow that is provided and create Fin's own friendship poem to display alongside the student friends.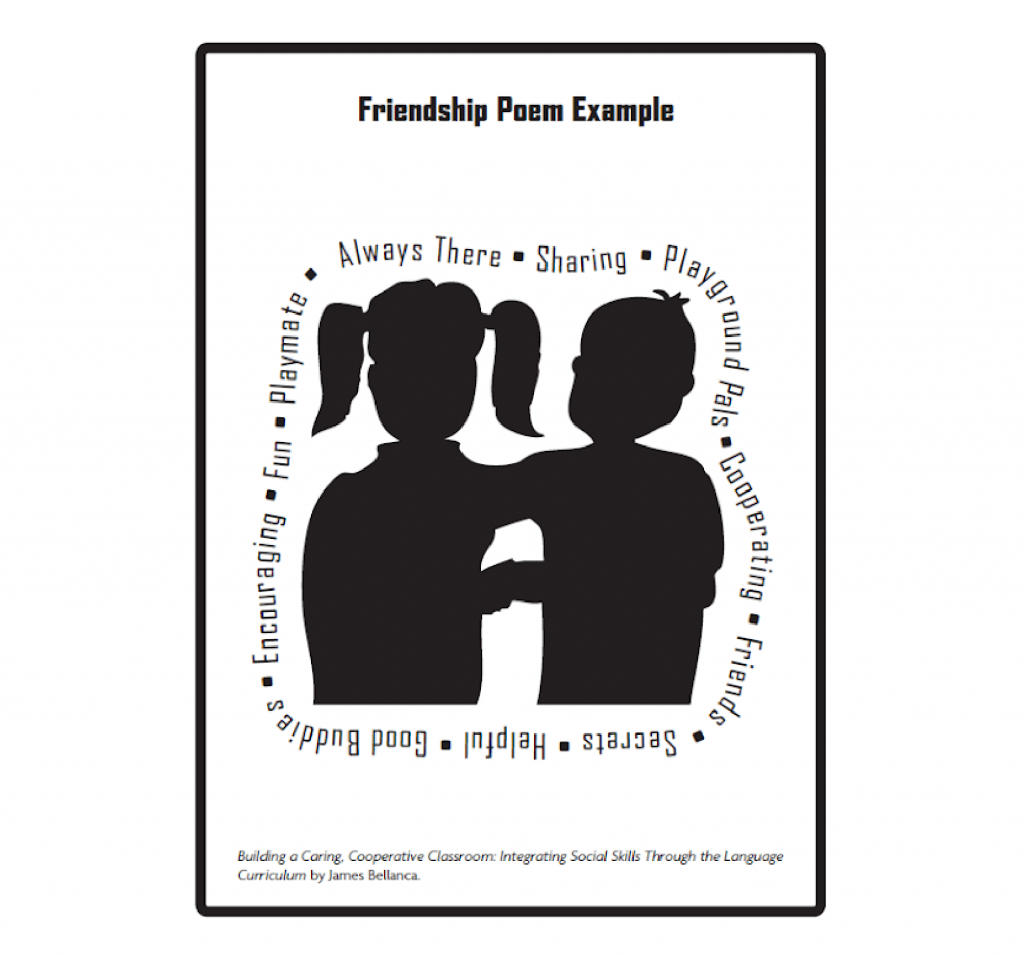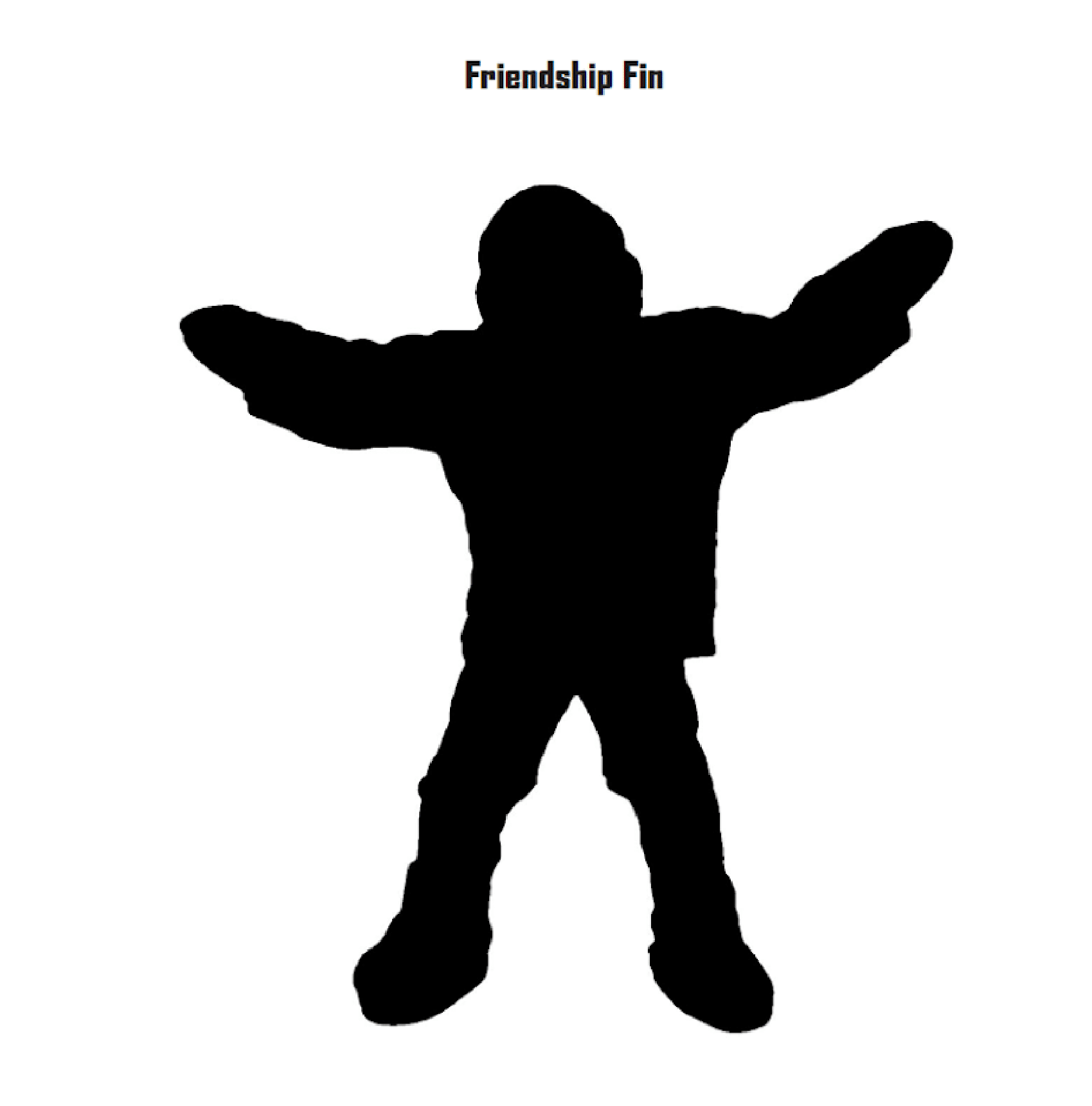 2 - Enemy Pie #3