A Ball for All – Activity #3: "A Ball For You"
A Ball for All – Activity #3: "A Ball For You"
Activity #3: "A Ball For You"
To help further the understanding of the skill of joining in, students create large paint-washed balls displaying more ideas of how to appropriately join in. This activity is to be completed in pairs to encourage cooperation.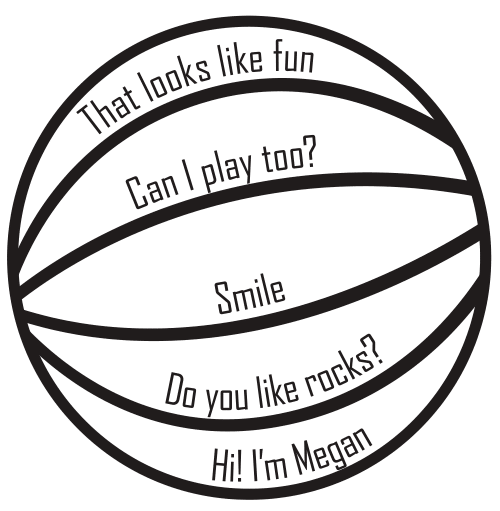 Materials:
Template of large ball (provided)

Five different paint colours

Paint brushes

Thick black felt pen

Scissors
Teacher Preparation:
Print enough ball templates for each pair of students.
Step by Step
Step One: Provide each pair of students with the ball template.
Step Two: Students work together, taking turns painting each of the five sections a different colour.
Step Three: Once dry, students outline the dividing lines with thick, black felt pen.
Step Four: Students cut out the large ball, following the thick black line around the circumference of the ball.
Step Five: Have students refer to the brainstormed list of 'ways of joining in' and have them print five different ways of joining in, one in each area.
End Product:
Colourful balls created by the students working together, each with ideas of how to join in appropriately.
Optional: This activity can also be completed so that each student creates their own ball.
Fun with Fin:
Complete the same activity, only instead of a ball, use the hockey puck template provided. Display it on the bulletin board beside Fin and the student balls.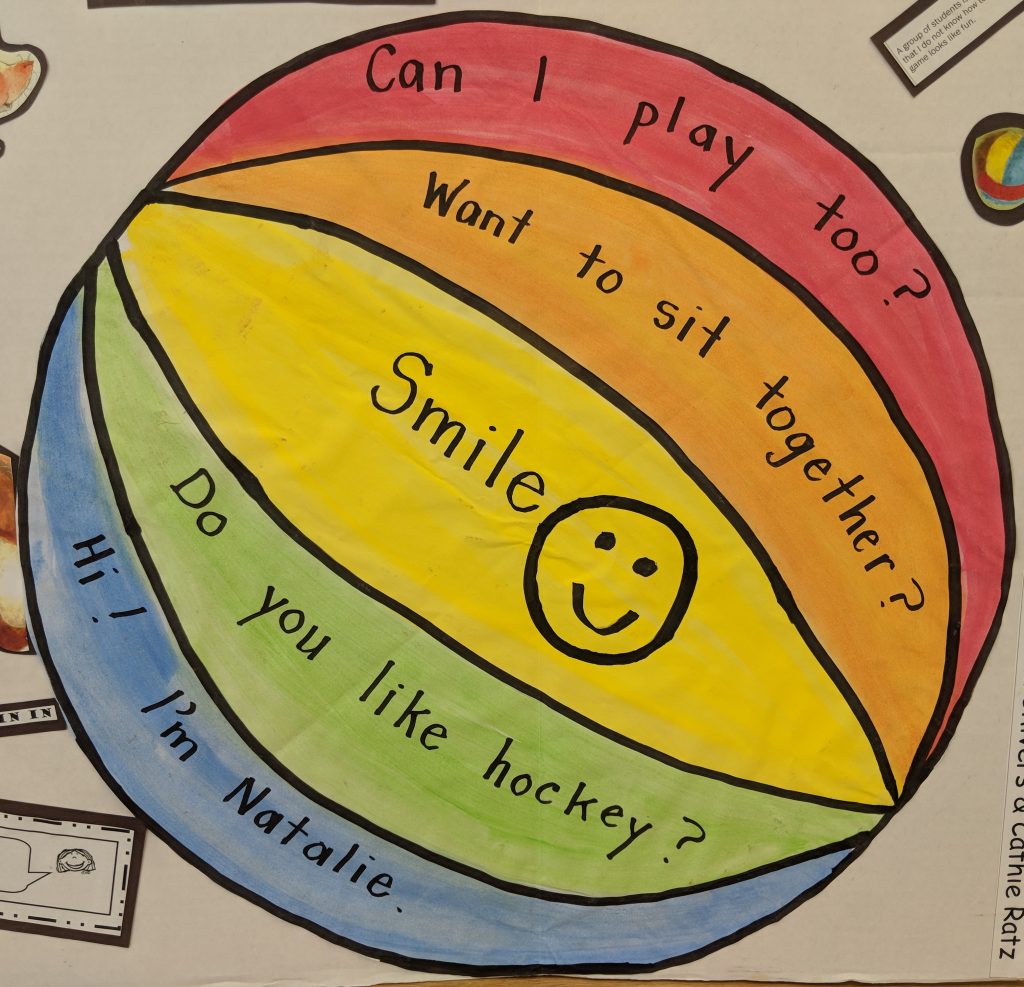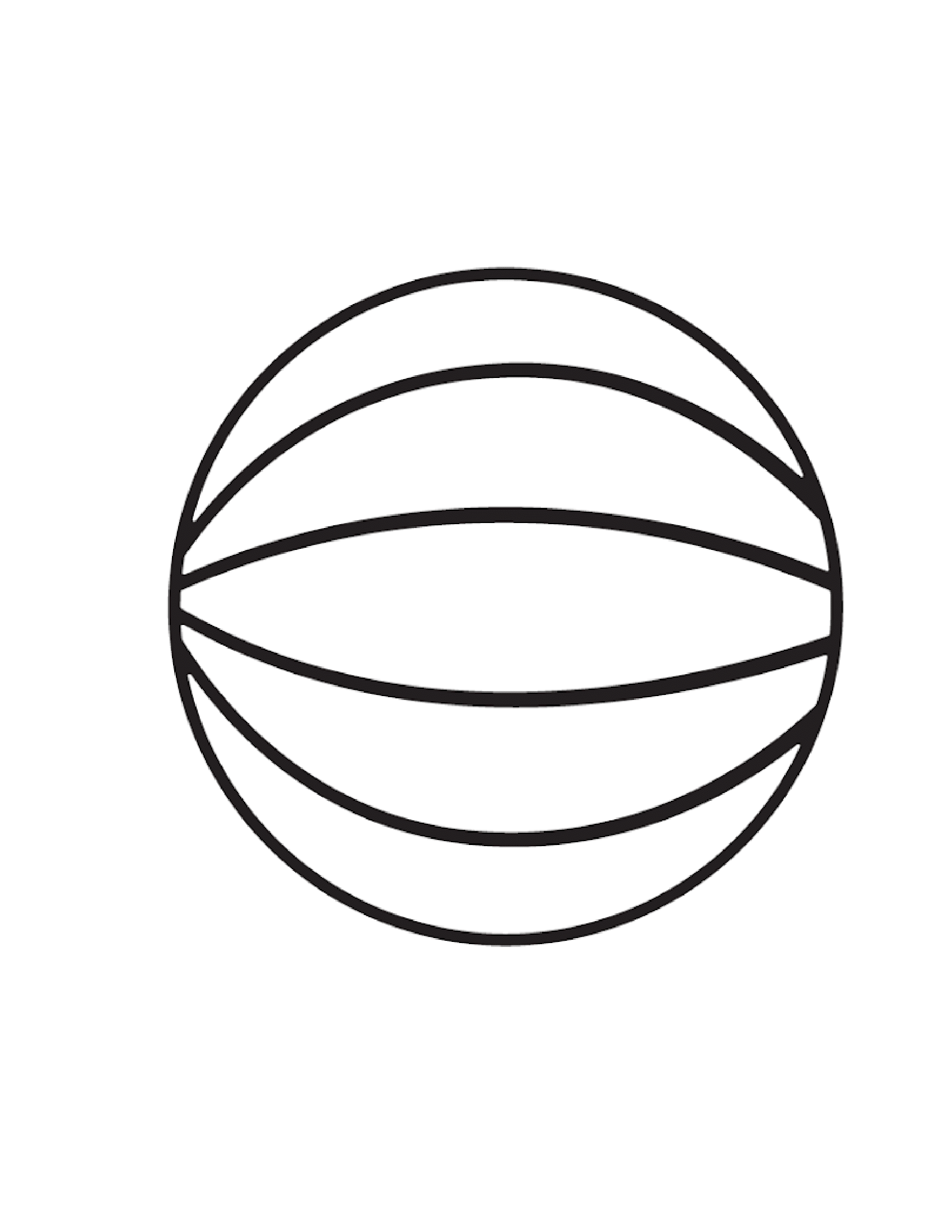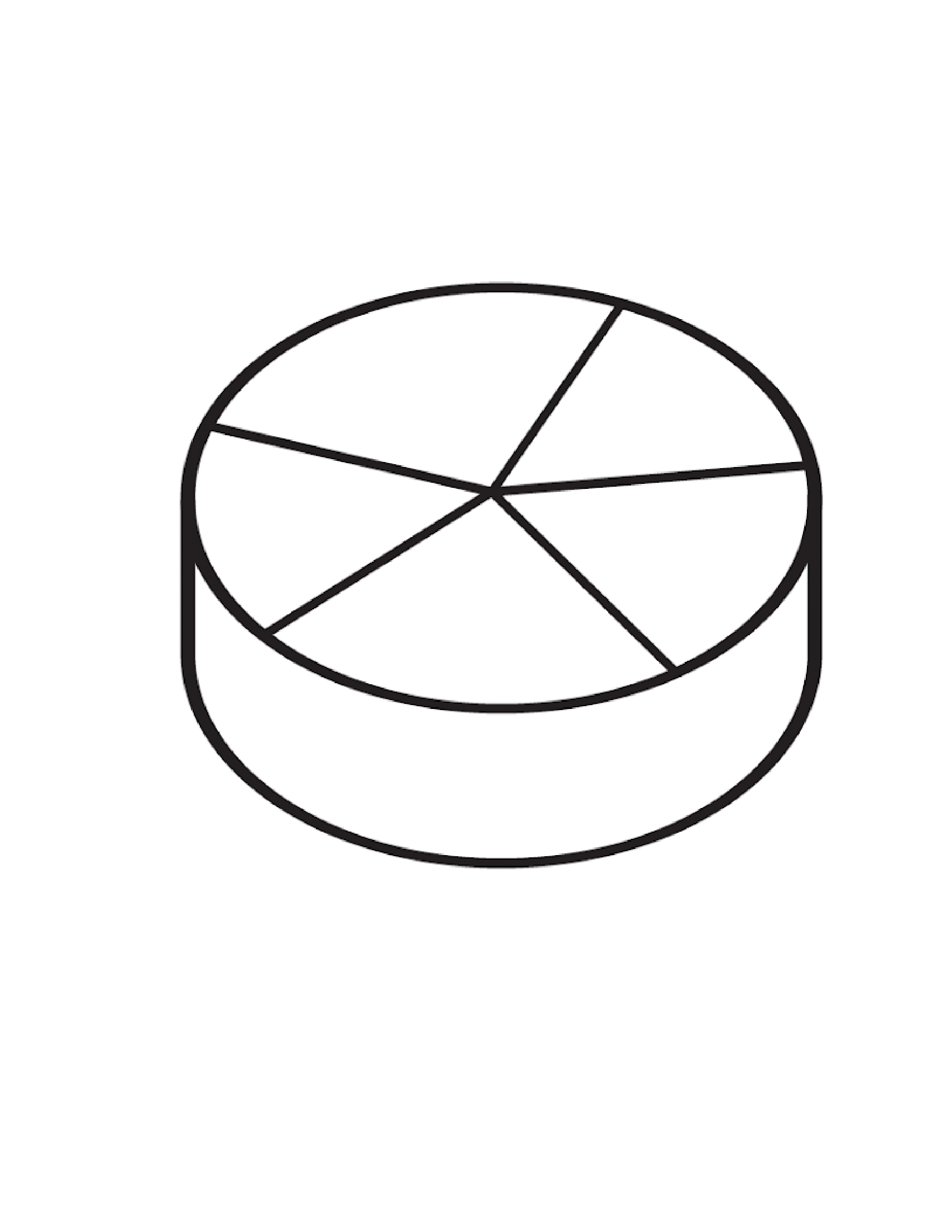 2 - Ball For All #3