A Walk In The Rain With A Brain – Activity #5: "Seeds For Growing A Brain"
A Walk In The Rain With A Brain – Activity #5: "Seeds For Growing A Brain"
Activity #5: "Seeds For Growing A Brain"
This activity helps students understand that they're brain is constantly growing, just like when you plant a seed. This metaphor works to encourage students to constantly learn new things in order to grow their brain.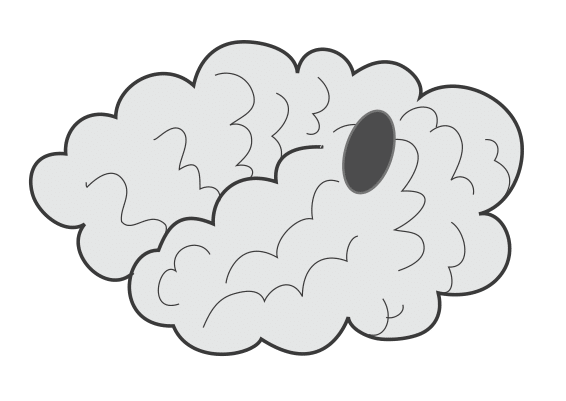 Materials:
Various kinds of seeds (beans, popcorn, etc)

Brain template (provided)

Pencil crayon or felts

Various colours of construction paper

Glue

Student journals
Teacher Preparation:
Print enough brain templates for each student.
Step by Step:
Step One: Discuss with students how our brains always want to continually improve:
Brainstorm things that students might want to get better at.

Talk about activities that they could do to practice and improve the brain.

Talk about having a seed in their brain and how they might encourage this seed to grow.
Step Two: Have students write in their journals about what they want to continue to learn or something new that they want to learn.
Examples:
I would like to make my seed grow by learning how to do a cartwheel. So my goal is to practice almost every day and learn how to do one before I go to Disneyland in March. My brain has a goal to reach.
I want my brain to improve at jumping off the high diving board. I will help my brain do this by having courage, and going to the pool on Mondays and Saturdays.
Step Three: Have students cut-out and colour their brains.
Step Four: Glue the brain onto a piece of coloured construction paper.
Step Five: Cut the construction paper so it leaves a ½" border around the brain.
Step Six: Finally, students glue their seed anywhere onto their coloured brain.
End Product:
Students have a great visual of a seed that has the potential to 'grow,' just like their brains. Display the colourful brains alongside the student writing.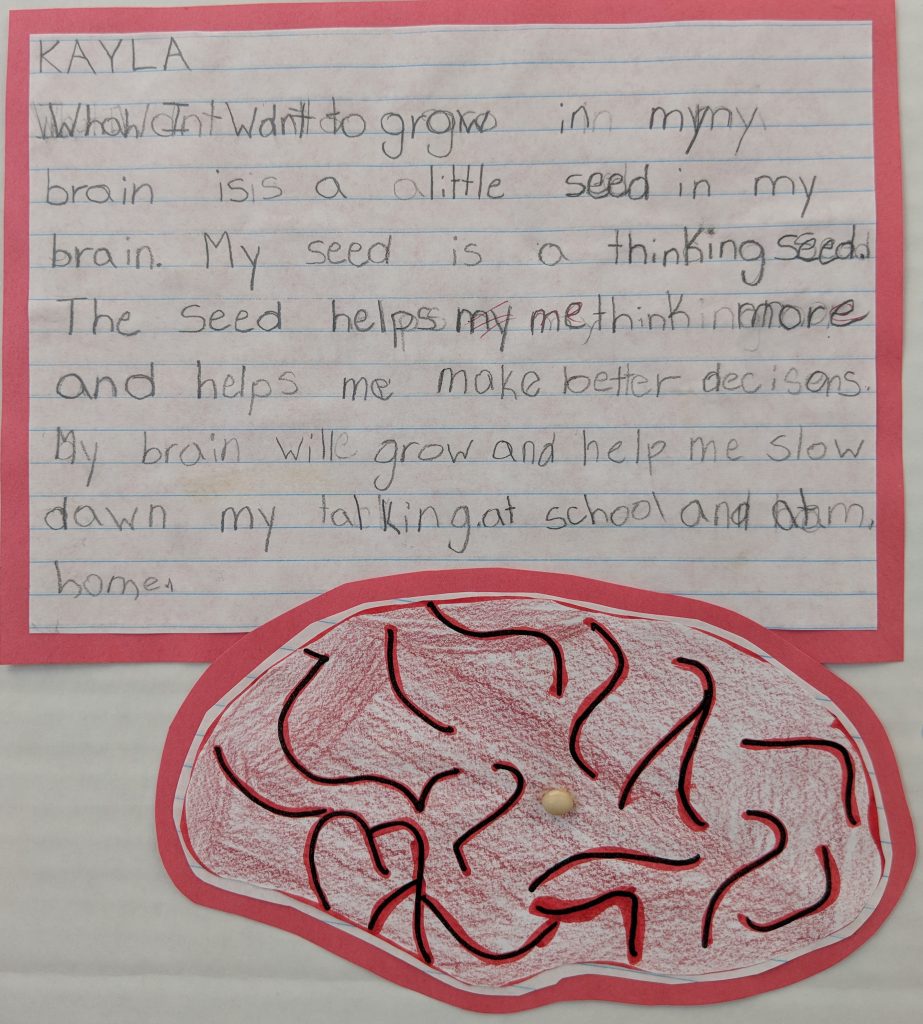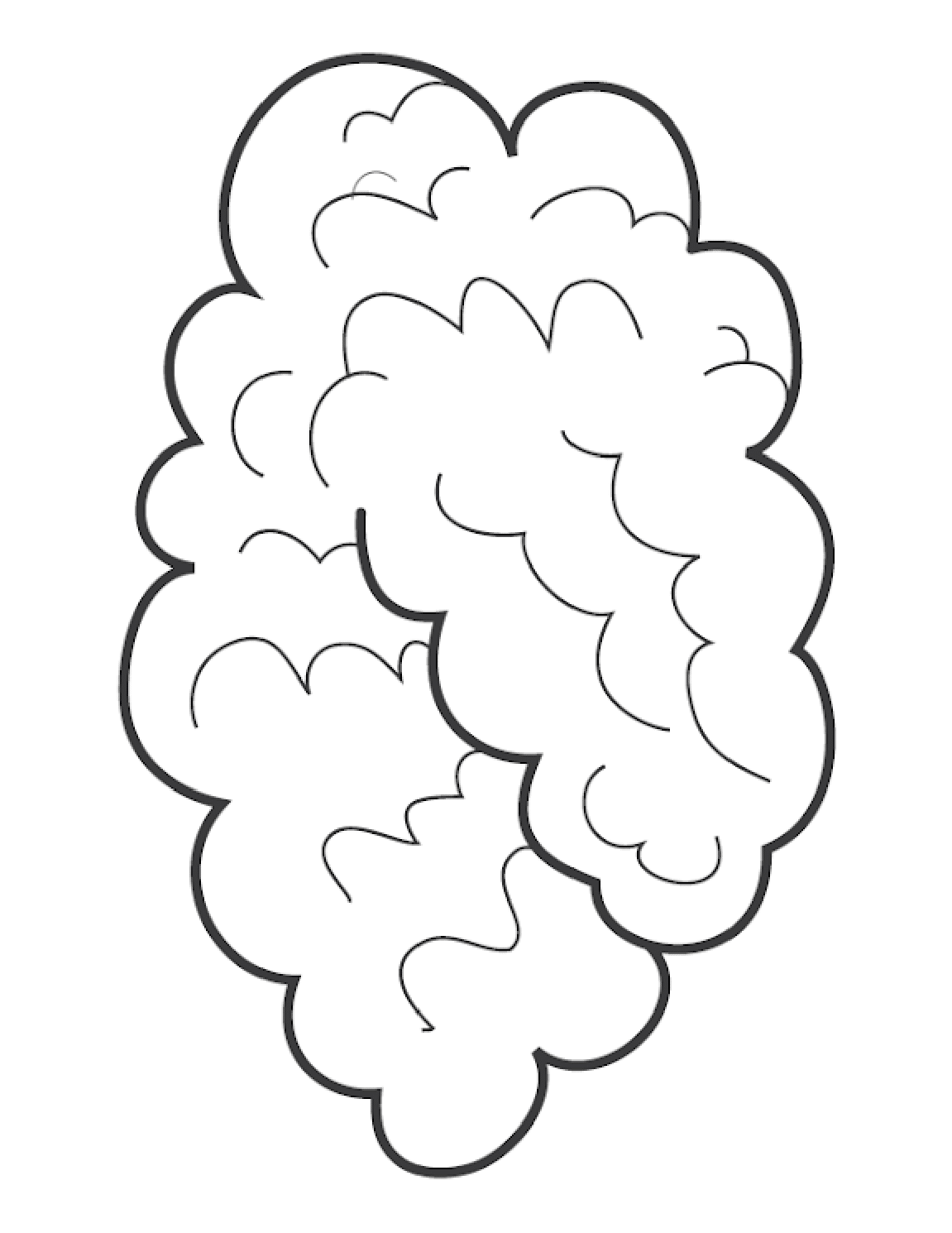 3 - Walk In Rain #5