Odd Velvet – Activity #2: "What's In Your Heart?"
Odd Velvet – Activity #2: "What's In Your Heart?"
Activity #2: "What's In Your Heart?"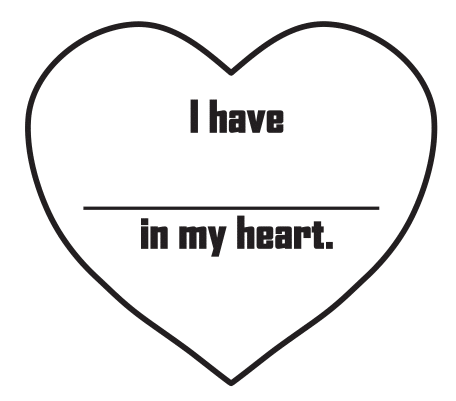 Materials:
Heart template (provided)

Red or pink and black construction paper

Felt markers

Crayons
Teacher Preparation:
Step by Step:
Step One: Brainstorm ideas about all the good things that are in our hearts, using the sentence below. Try to encourage words related to compassion. Review the meaning of compassion if necessary.
"I have _______________________ in my heart."
Examples:

I have patience in my heart. I have love in my heart. I have smiles in my heart.
Step Two: Using a 'heart-shaped' tracer, have each student trace around the heart and cut it out.
Step Three: Using dark felt markers, have the students write what they have in their hearts referring to the brainstormed ideas onto their own heart.
Step Four: The students can decorate their hearts.
Optional: Students can mount their hearts onto black construction paper.
End Product:
Glue this completed heart shape onto the puppet of Odd Velvet, created in the next activity. Or, simply display on a bulletin board.
Fun with Fin:
Print and cut the Fin image provided to an appropriate size. Create a heart for Fin. Glue it to Fin's chest and post on the bulletin board with the students' hearts.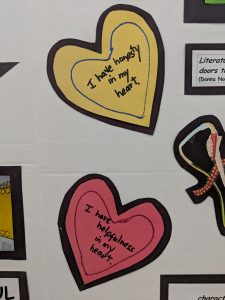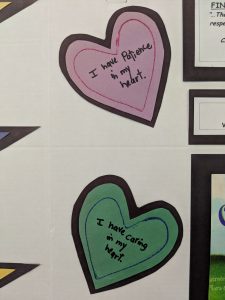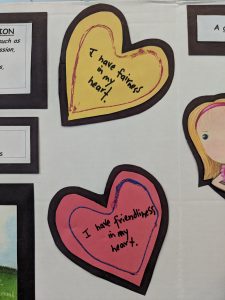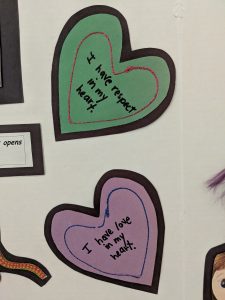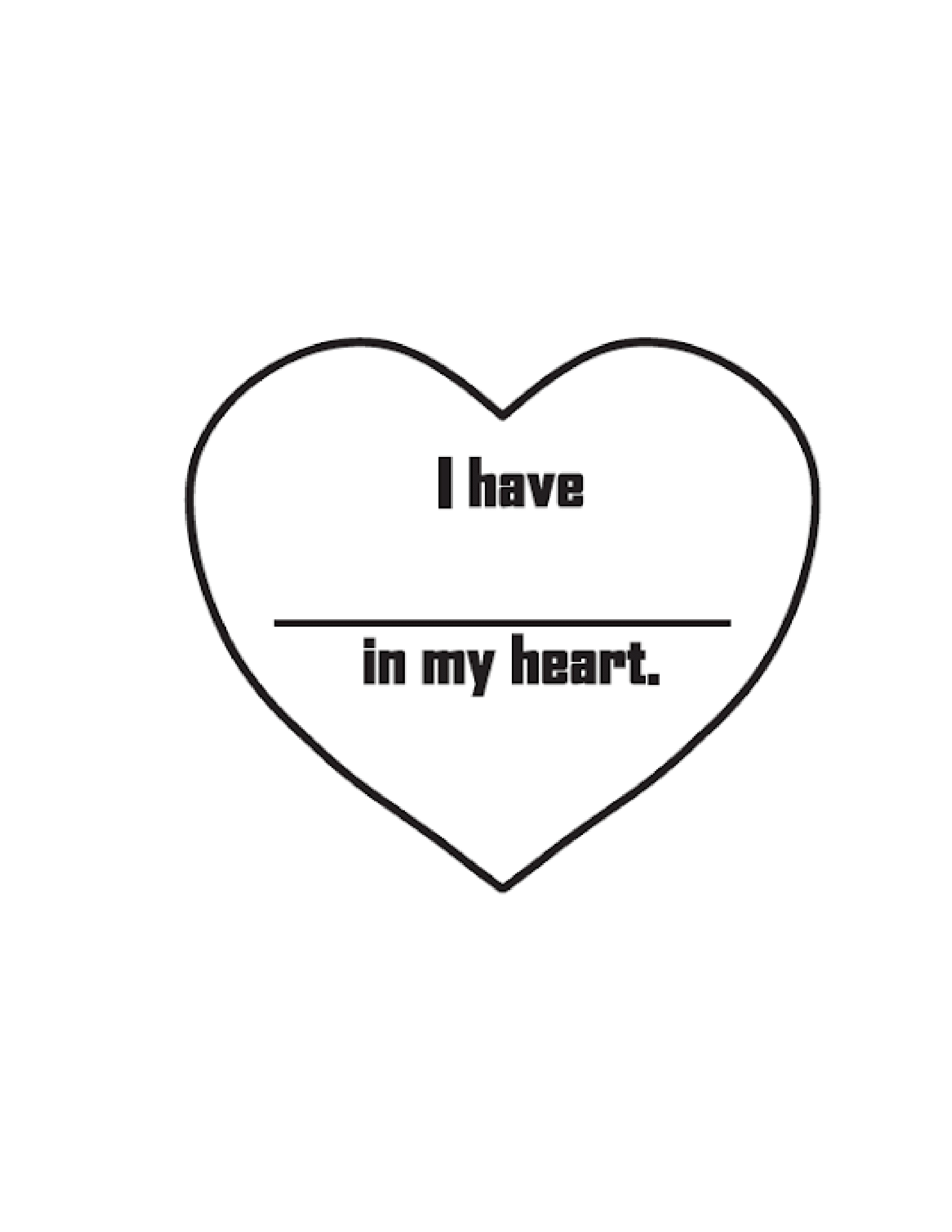 K - Odd Velvet #2