Effie – Activity #1: "Secret to Making Friends"
Effie – Activity #1: "Secret to Making Friends"
Activity 1: "Secrets to Making Friends"
This activity helps students learn specific behaviours that promote friendship. It also helps students become more aware of what it means to be a good citizen.
Materials:
Behaviour Awareness Worksheet (provided)
Teacher Preparations:
Print enough Behaviour Awareness worksheets for each student
Step by Step:
Step One: Talk to the students about the importance of treating people well. Let them know that sometimes we underestimate the impact we have on others when we behave in certain ways.
Step Two: Review the following concepts and have the students provide examples:
bossy
generous
compliments
bragging
Step Three: Have the students complete the Behaviour Awareness Worksheet.
Step Four: Encourage the students to be honest when completing the Worksheet. Reassure them that it is okay if there are areas that need to be worked on. It is important that they are aware of these areas in order to improve.
Step Five: Once the students have completed the Worksheet, have a discussion about what areas students may need to focus. Choose one area at a time to focus on and have students practice throughout the course of the week. During class meetings, have students share examples of ways that they were working towards being a better citizen and friend.
End Product:
Students complete the Behaviour Awareness Worksheet to become more in touch with their personal characteristics and how they feel in certain situations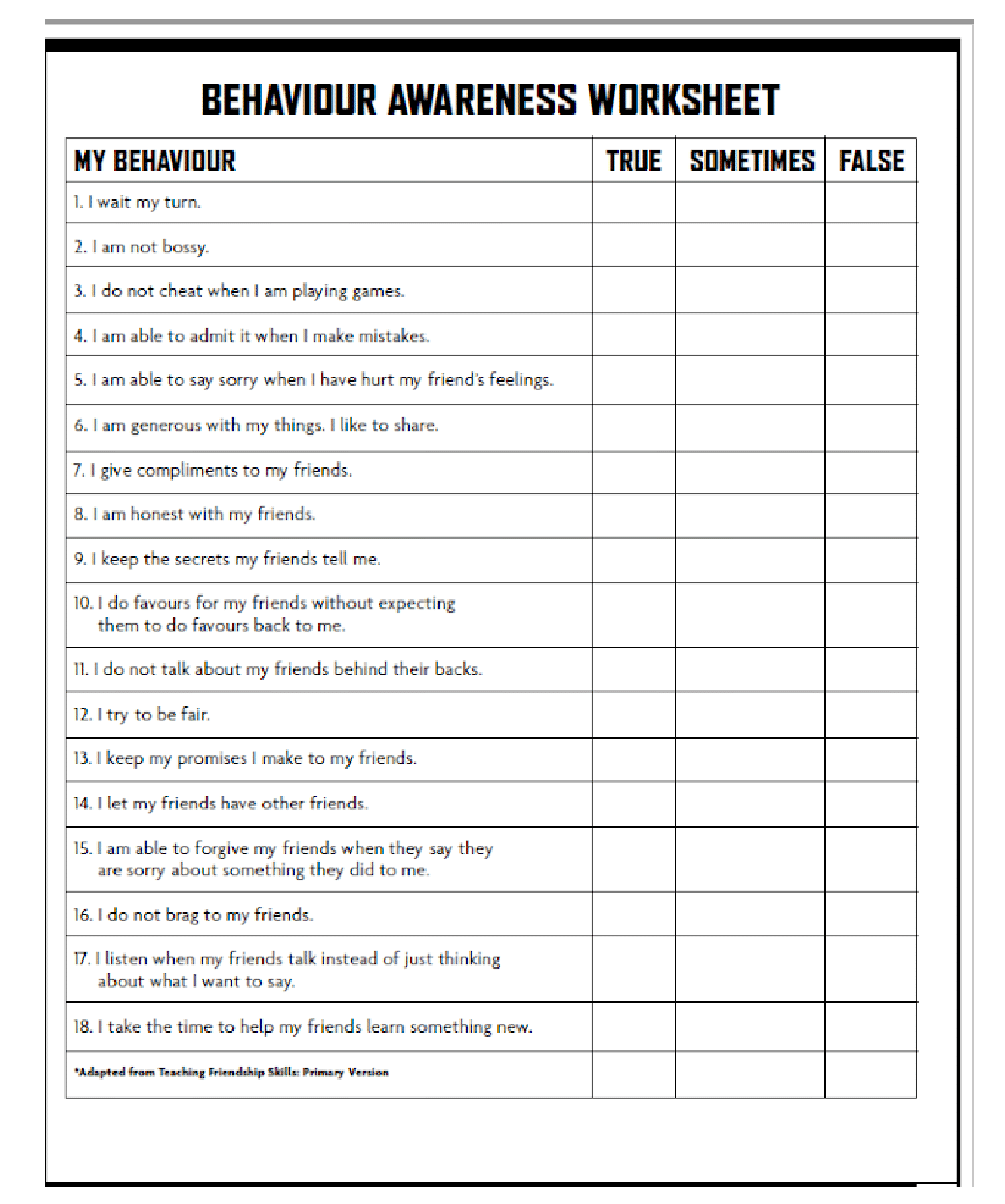 3 - Effie #1