The Little Engine That Could – Activity #1: "Staying on Track"
The Little Engine That Could – Activity #1: "Staying on Track"
Activity #1: "Staying on Track"
This activity reinforces the idea of perseverance and encourages students to set individual goals.
Materials:
Train car templates (provided)

Tag board

Glue

Scissors

Paint

White pencil crayon

Stickers, sequins, sparkles, etc. to decorate train cars

Black paper

Strips of black paper for the railroad tracks

Lead engine for bulletin board display (template provided)
Teacher Preparation:
Print enough train car templates onto tag board so there is enough for each student. Cut

out each train car.

Trace 2-inch circles onto the black construction paper with a white pencil crayon. There should

be two circle tracers for each student.
Step by Step:
Step One: Brainstorm activities in the classroom or out on the playground that might require the class to persevere – "Class Perseverance Goals". Then, brainstorm activities in the classroom, out on the playground, or at home that require individual students to persevering – "Own Perseverance Goals". Record ideas on chart paper.
Step Two: Provide each student with a train car cut-out and two circle tracers.
Step Three: Students complete and write the following sentence stem directly on their train cars: "I can _____"
Step Four: Students paint and decorate their train cars.
Step Five: Students cut out the circles from the black construction paper.
Step Six: Glue two circles on the bottom each train car to be the 'wheels'.
Option: Student can chose an idea of something they are trying to learn to do and complete the frame on the provided worksheet: I think I can ________ and I won't give up trying!
End Product:
Teacher creates a display board titled, "Staying on Track." Have the students' train cars following behind. Create railroad tracks with thin strips of black construction paper.
Fun with Fin:
Cut out the provided Fin Conductor image and glue it to the lead engine on the bulletin board display. Fin is making sure that everyone stays on track!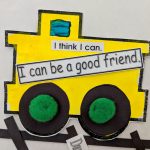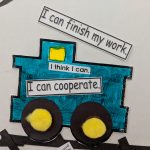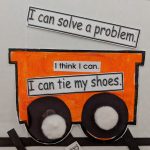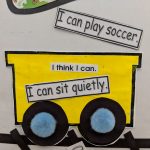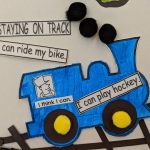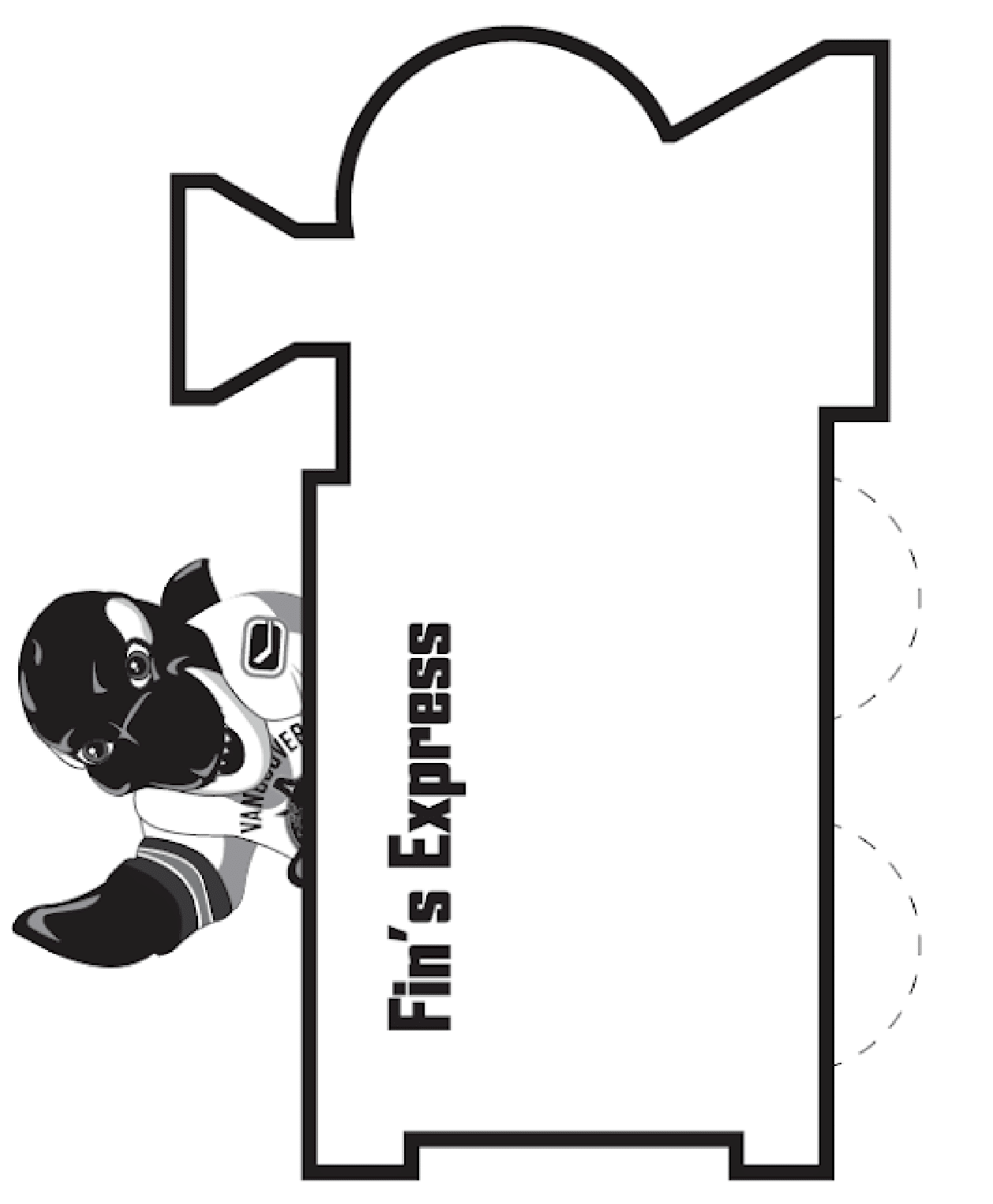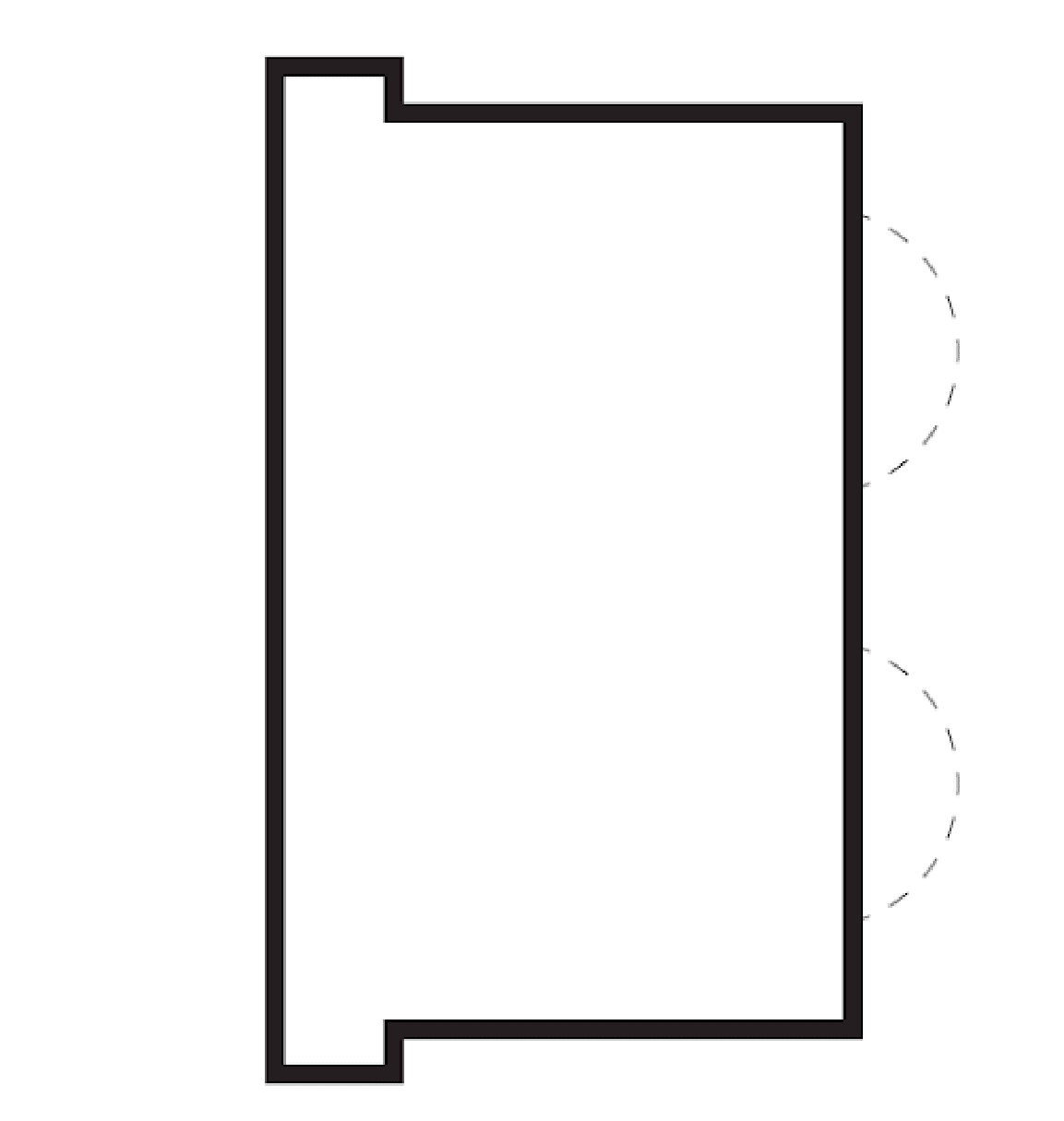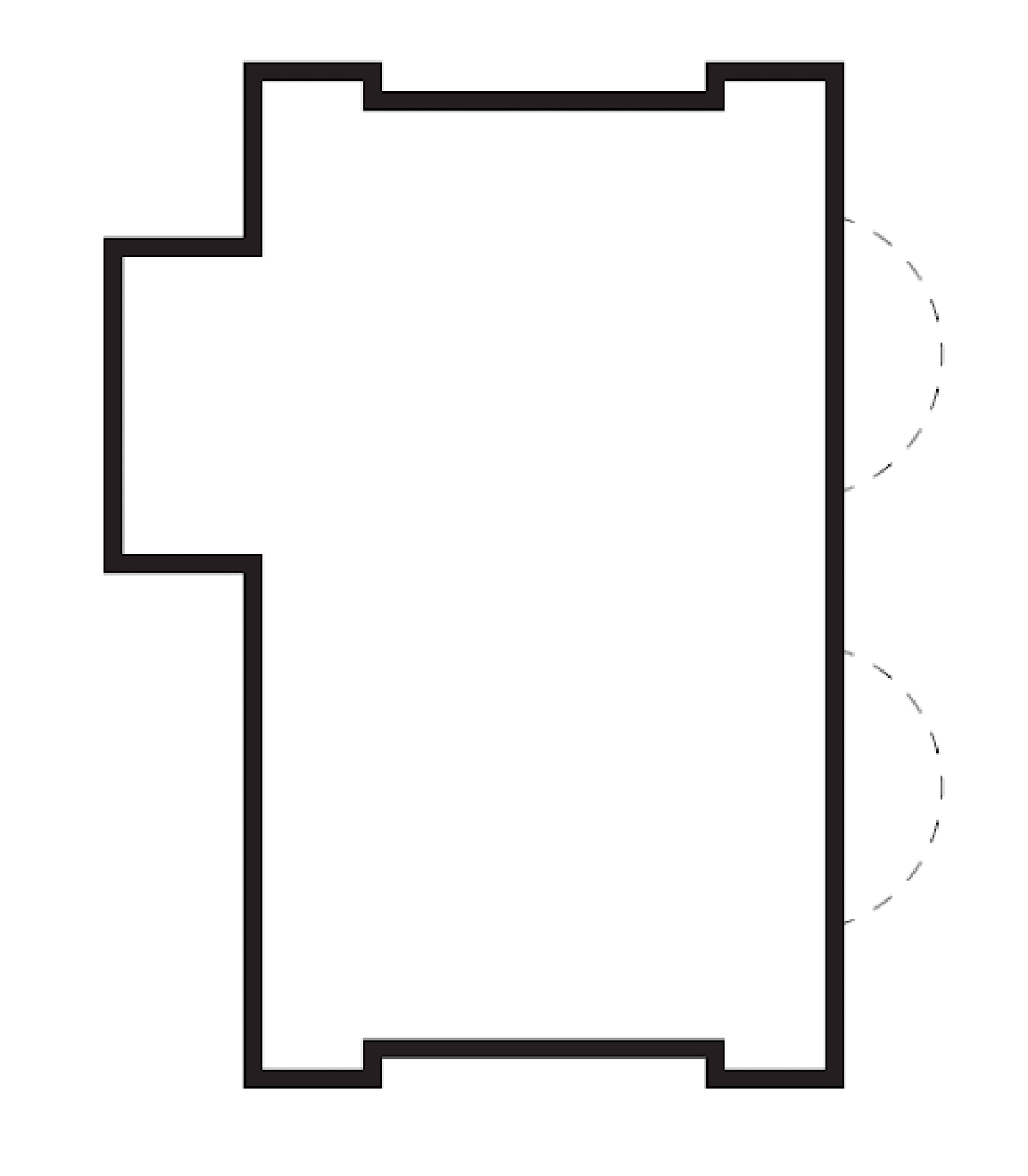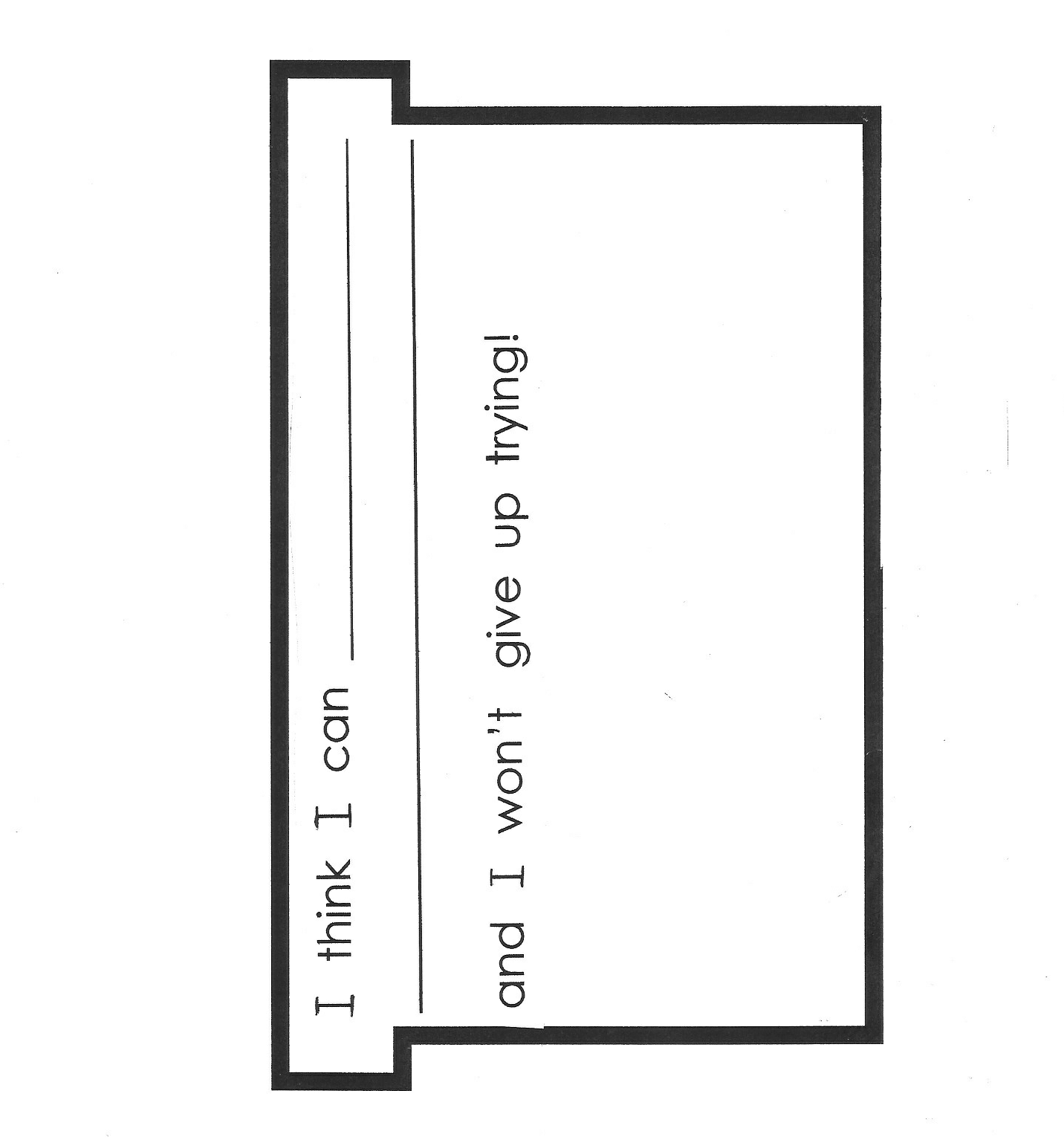 1 - Little Engine #1