Pinduli – Activity #6: "Report Writing"
Pinduli – Activity #6: "Report Writing"
Activity #6: "Report Writing"
In this activity, students are introduced to the skill of report writing. They will use a report organizer to write about one of the four hyenas: Striped, Spotted, Brown, or Aardwolf.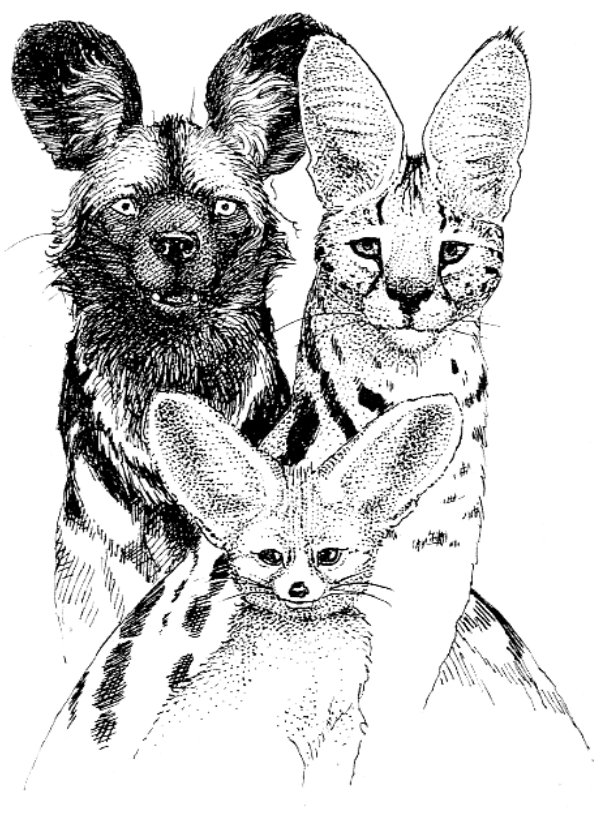 Materials:
Information on Fennec Fox (provided)

Chart paper

Information on the four species of hyenas: Striped, Spotted, Brown and Aardwolf (provided)

Report Organizer (provided)

Independent worksheet (provided)

Scissors

Glue stick
Teacher Preparation:
Print the Fennec Fox information sheet onto a transparency or use a document camera/ipad to project Fennec Fox information sheet onto screen.

Print the information sheets on the four type of hyenas (quantity depends on which species

each group selects).

Print enough independent worksheets for each student.

Print enough of the Report Organizer for each group.
Step by Step:
Step One: Display Fennec Fox information sheet5 on the class screen. Read the information out loud to the students and point out the various subtopics about the Fox (habitat, appearance, food, and interesting facts).
Step Two: On chart paper, draw the four-columns of the report organizer and transfer the information from the Fennec Fox page on the screen to the chart paper, modeling how the students should complete their report organizer.
Step Three: Assemble students into groups of four and have each group select which type of hyena they would like to study. Provide them with the appropriate information sheet.
Step Four: Within each group, students decide who is going to locate the information in the four areas: habitat, appearance, food, and interesting facts.
Step Five: Provide each student with their own individual worksheet. They independently write notes from their information sheets beside each bullet point on their worksheet.
Step Six: Once students have completed the note taking on their individual worksheets, they then cut out the box and glue it onto the master group project sheet provided.
End Product:
The group members divided up the categories of information and then brought it altogether to complete the report organizer on their specific species of hyena.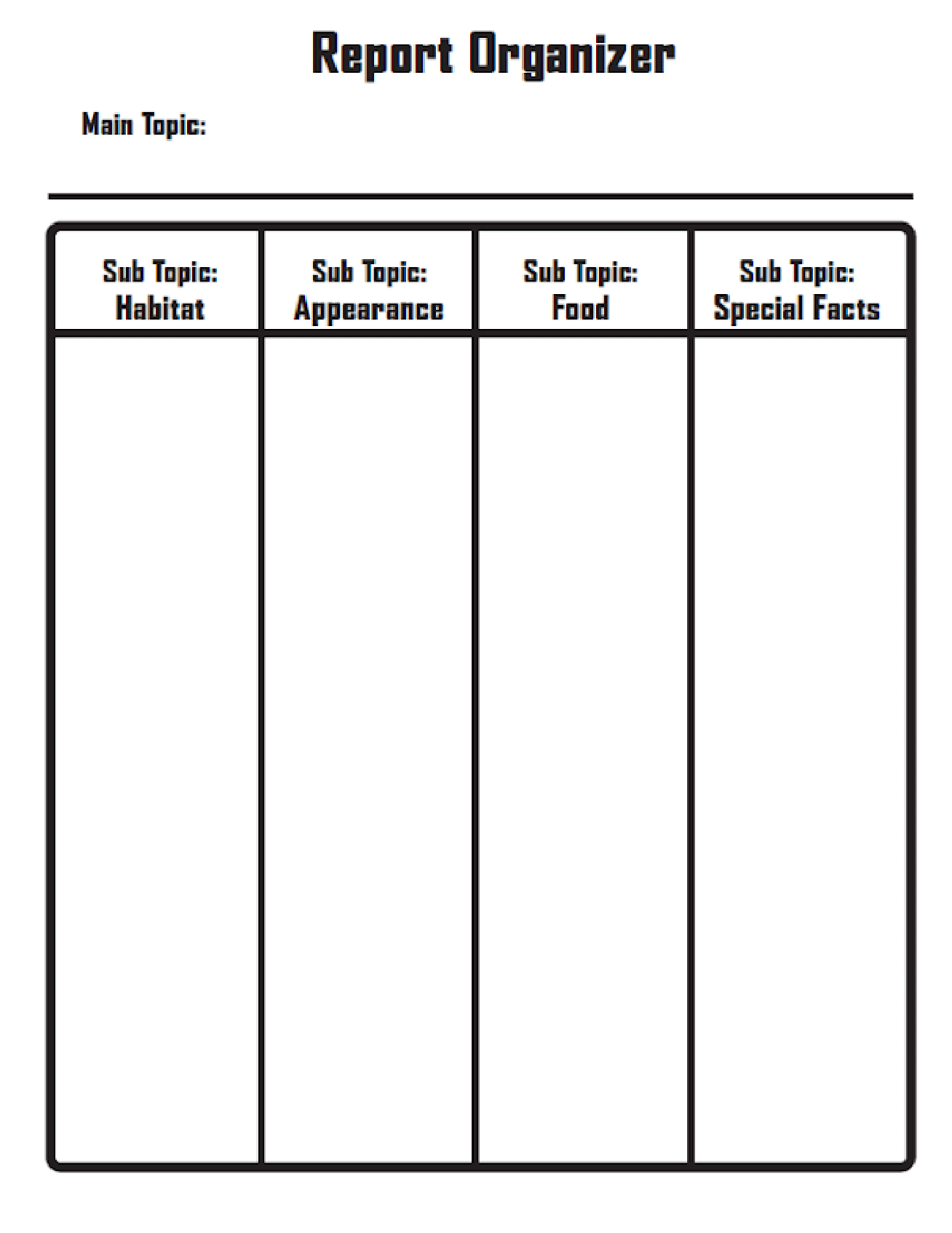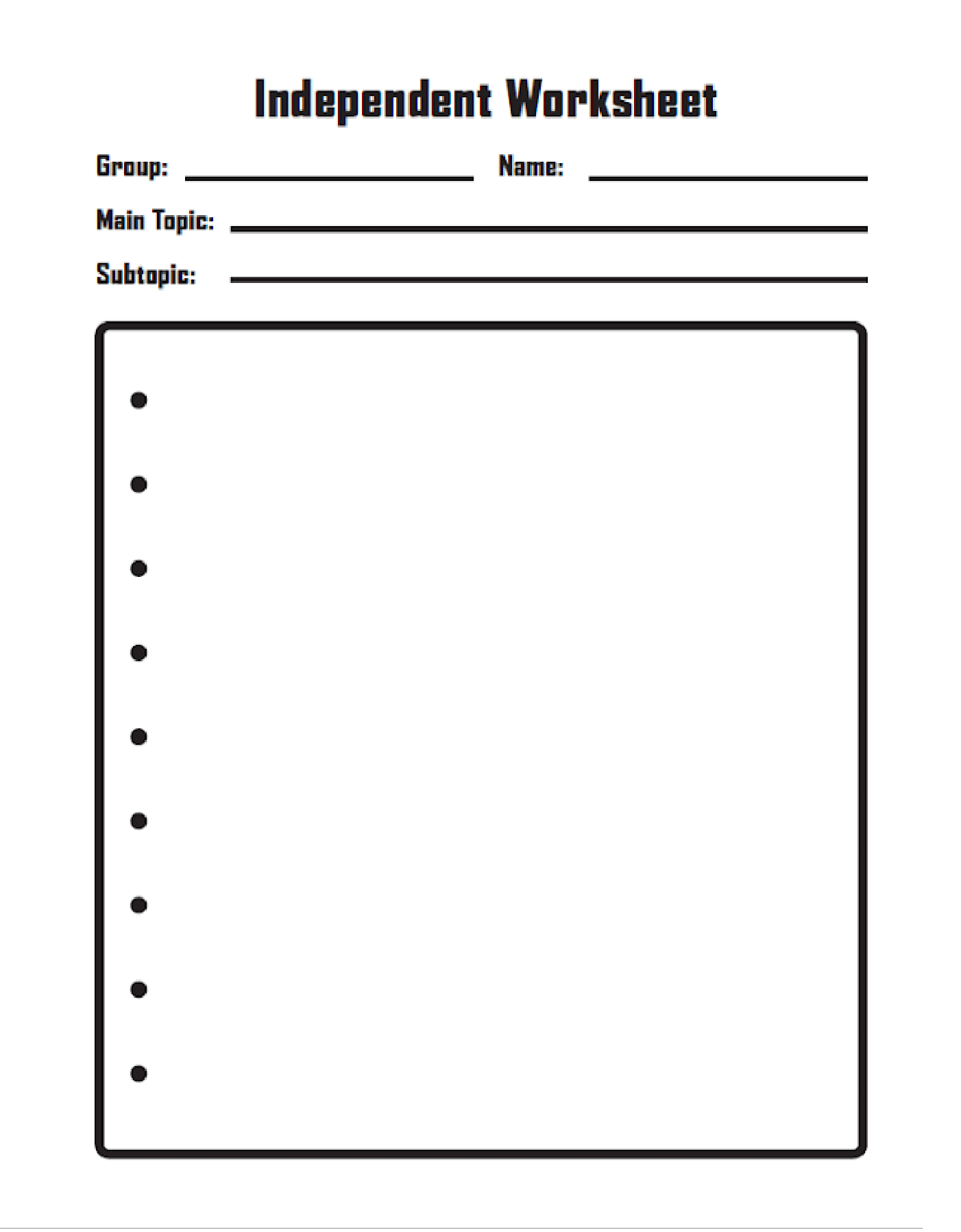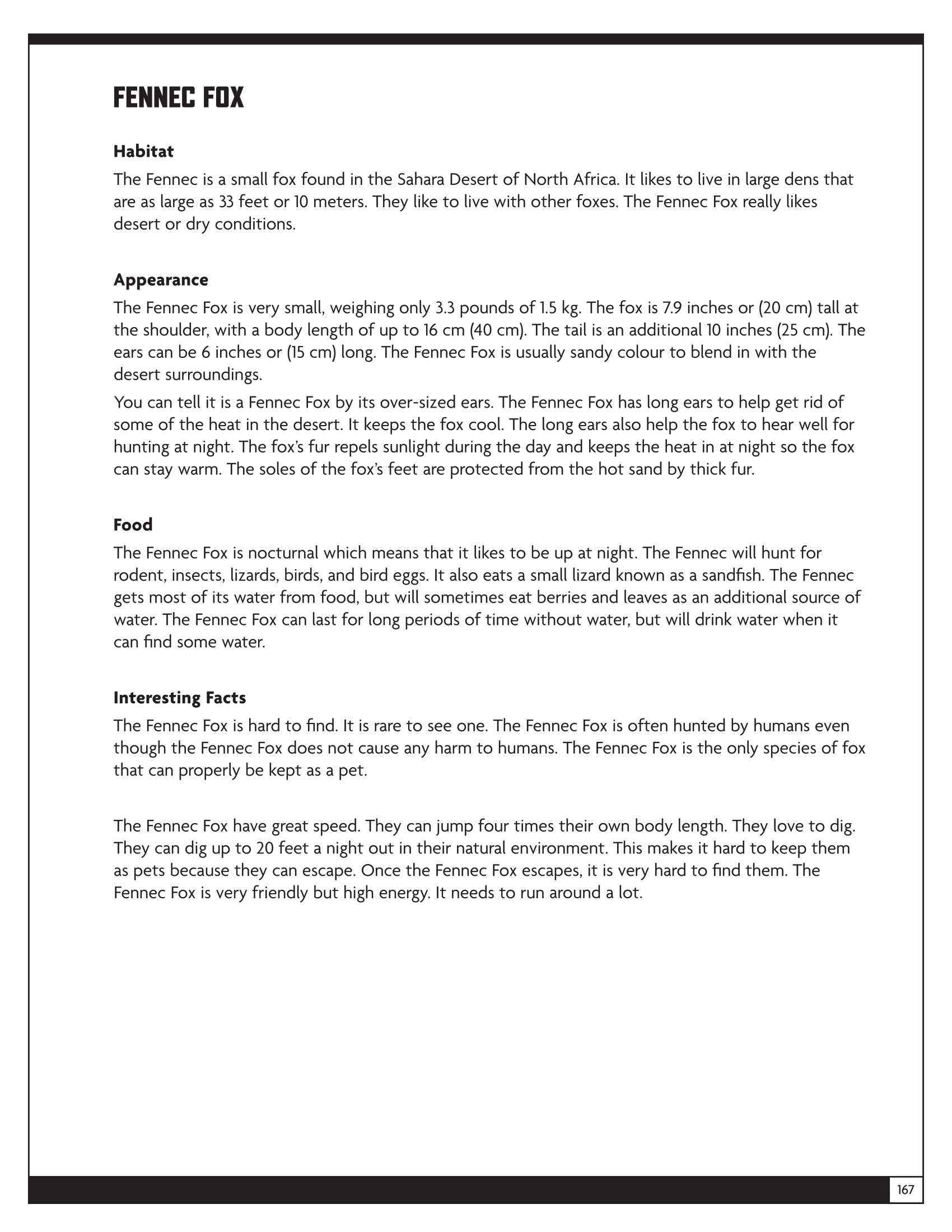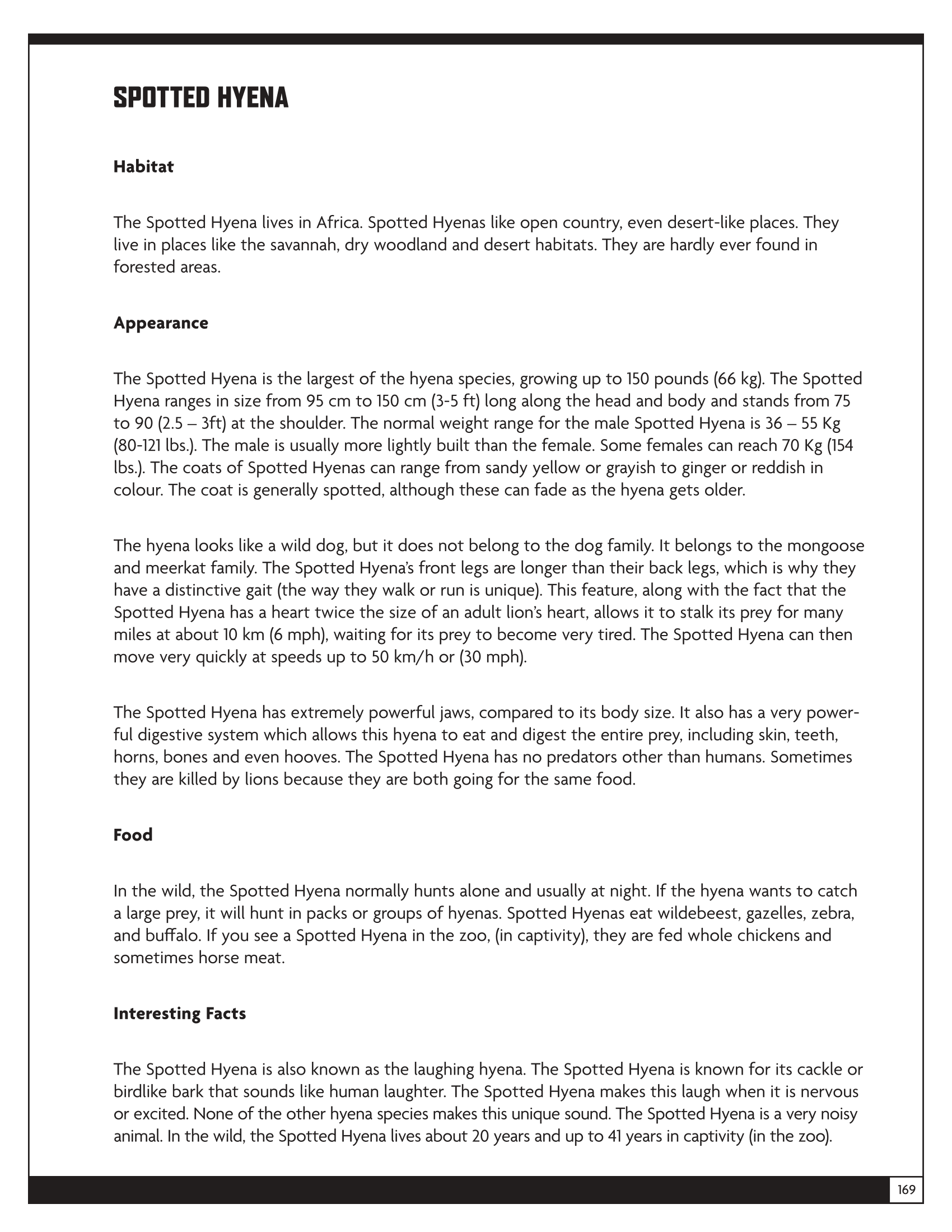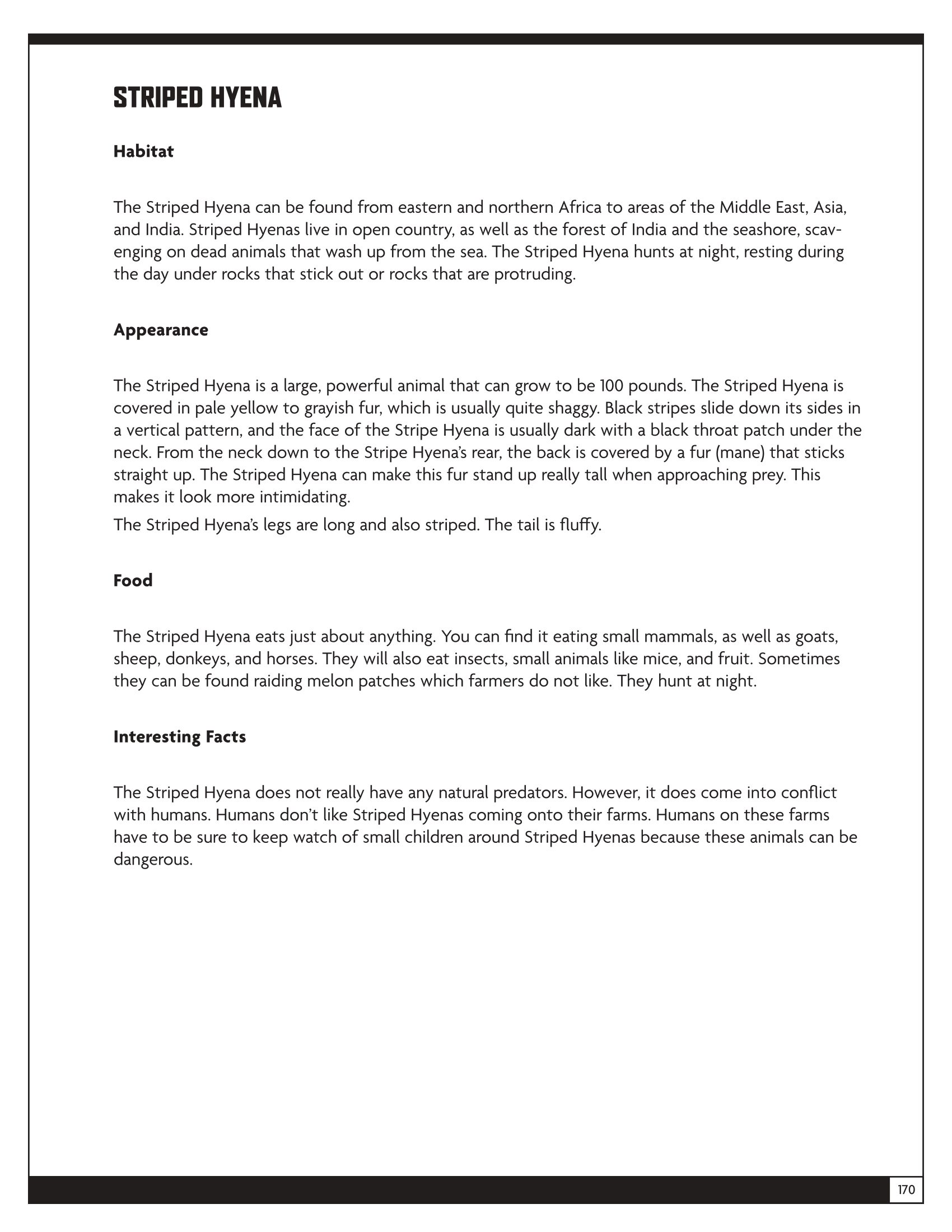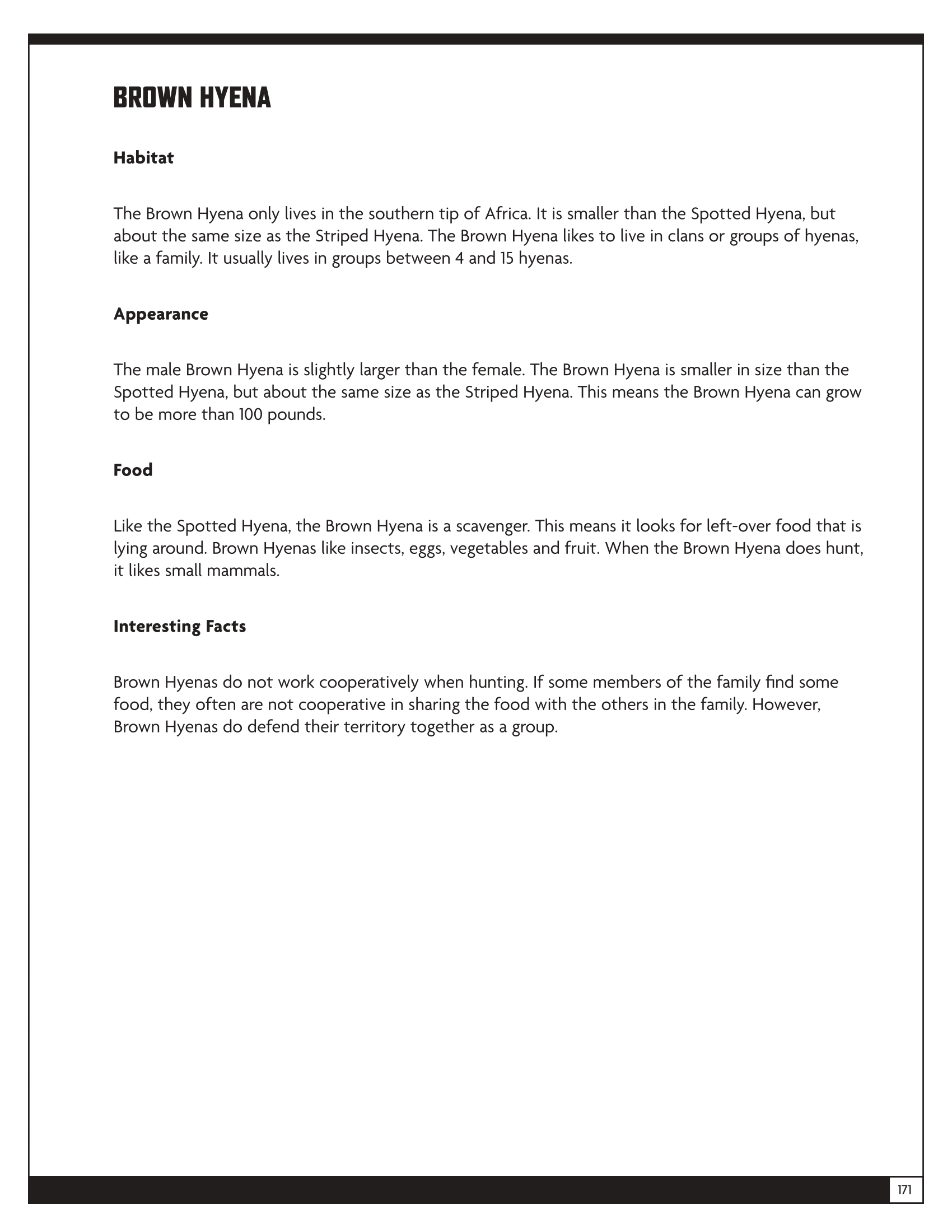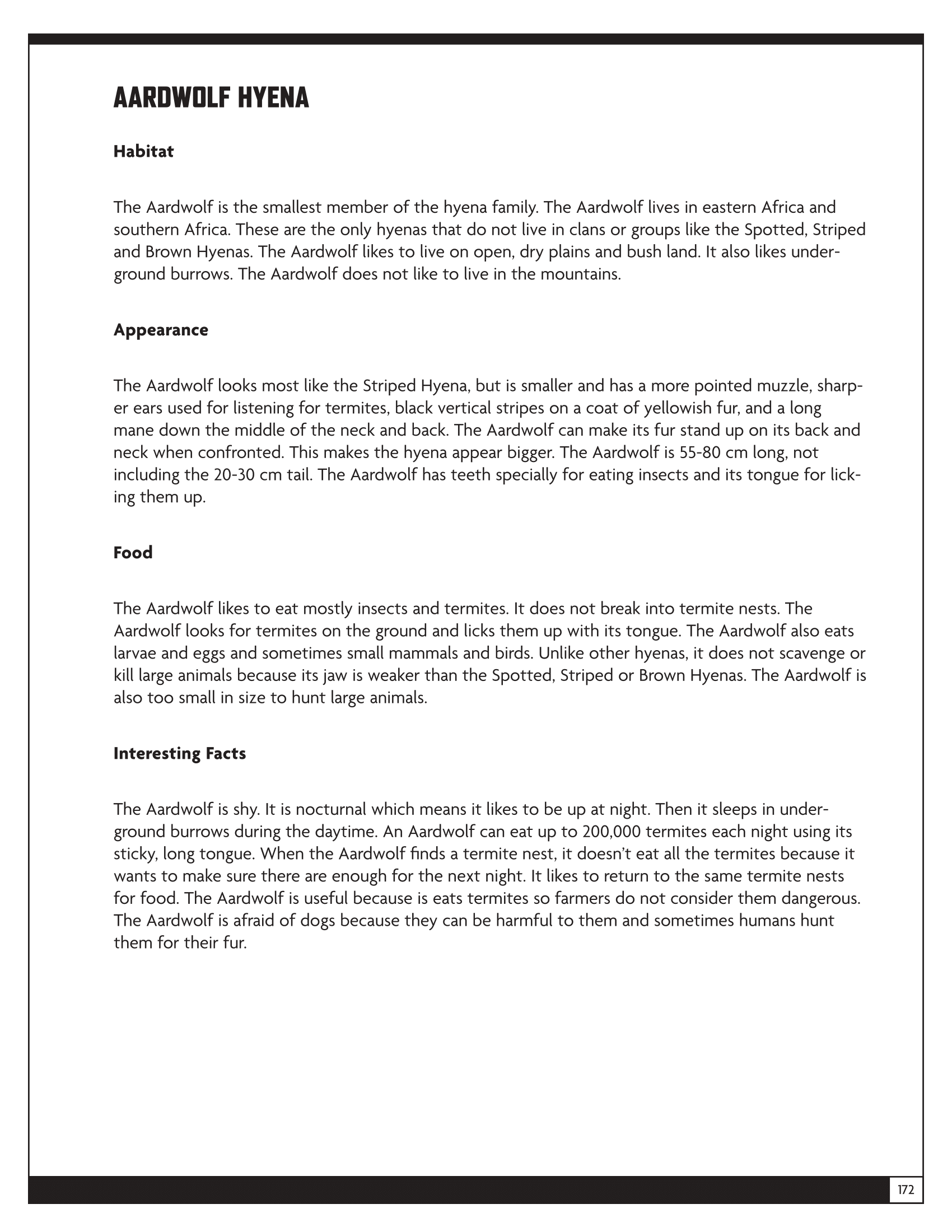 2 - Pinduli #6