Don't Laugh At Me – Activity #1: "Unique Lemons"
Don't Laugh At Me – Activity #1: "Unique Lemons"
Activity #1: "Unique Lemons"
This activity uses lemons to demonstrate that while we may look different on the outside, we are all the same on the inside.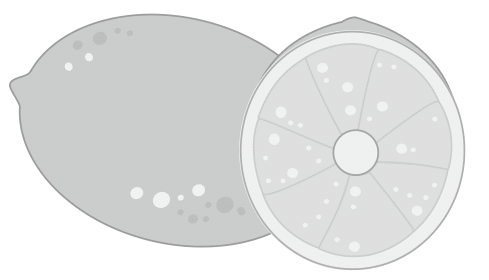 Materials:
One lemon per student (option: oranges instead of lemons)

Large bowl to contain all the lemons

Classroom helpers (parents, senior students)
Teacher Preparation:
Place all the lemons in one large bowl
Step by Step:
Step One: Each student selects a lemon from the large bowl and spends a few minutes examining the lemons. It is important that they carefully examine it to see all the special things about their lemon. (E.g. specific bumps, bruises, scratches, etc.)
Step Two: After a couple of minutes have the students put their lemon back into the large bowl.
Step Three: Take some time to complete a different activity for Don't Laugh At Me.
Step Four: Come back to the lemons after a short time, and have the students return to the bowl of lemons to try to identify their unique lemon again. Students should take their lemon out of the bowl. (Teachers will find that students have no difficulty identifying their own lemons.)
Step Five: Have the students place their lemons back in the bowl.
Step Six: Again, continue with one of the other Don't Laugh At Me activities for a short time.
Step Seven: Have classroom helpers or senior students take the bowl of lemons outside of the classroom and peel every lemon. (Keep this a secret from the students.)
Step Eight: Once the lemons have been peeled, place them back in the bowl and return to the classroom.
Step Nine: Ask the students to identify their individual lemons once again. (Students will not be able to do this task.)
End Product:
Students studied their lemon to determine how unique they are on the outside – so unique that they are able to find them again in a big bowl of lemons. But students have a hard time finding their lemon when all they have to look at is the inside. They learn that all the lemons are the same on the inside, just like people. Option: squeeze the lemons (or oranges) add sugar and water to make lemonade (or orange juice)!