Doggie in the Window – Activity #2: "Perseverance Suitcase"
Doggie in the Window – Activity #2: "Perseverance Suitcase"
Activity 2: "Perseverance Suitcase"
This activity reviews the concept of perseverance and helps students identify ways to demonstrate perseverance.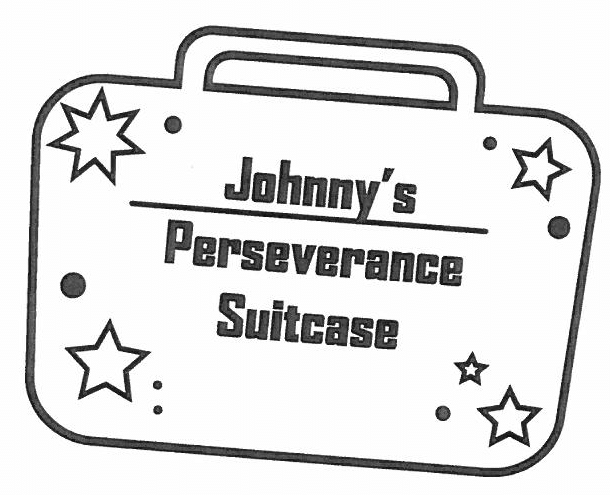 Materials:
12 x 9 inch suitcase template (provided)

Tag board or construction paper

Perseverance name-bar (provided)

Journal page (provided)

Stickers, sequins, glitter, etc. to decorate the suitcase

Crayons

Scissors

Glue
Teacher Preparation:
Trace enough suitcase templates onto tag board so each student receives two (front and back cover).

Enlarge as needed.

Print enough perseverance name-bars for each student

Print enough journal pages for each student
Step by Step:
Step One: Brainstorm with the students ways that they have persevered in the classroom, at home, or out on the playground. Have them identify what their goals were and what challenges they faced while persevering. Records ideas on chart paper.
Examples:
I kept trying to learn to ride my bike even when I was tired and my knees were skinned from

falling down on my bike.

I kept trying to train my new puppy to sit even when it seemed he wasn't really learning.

I finished my work even though I was feeling tired.

I waited for the swing even though I wanted to go on it right away.
Step Two: Provide each student with a journal page to complete. Students draw a picture of them selves persevering at a task.
Step Three: Students write a sentence below the picture that explains what they can do when they persevere. Example: the student draws a picture riding his/her bike. The sentence below states, "Now, I can ride my bike."
Step Four: Students glue their journal page to the inside of their suitcase.
Step Five: Provide students with a perseverance name-bar. Students write their name on it and glue it to the front of the suitcase.
Step Six: Students decorate the front of their suitcases. [7] Teacher staples the handles of the students' suitcases together so both suitcase pages are together.
End Product:
A bulletin board that displays the perseverance suitcases created by the students.
Fun with Fin:
Enlarge the Fin template provided on the following pages to fit on an 11 x 17 inch paper. Post this Fin on the bulletin board holding one of the created Perseverance Suitcases.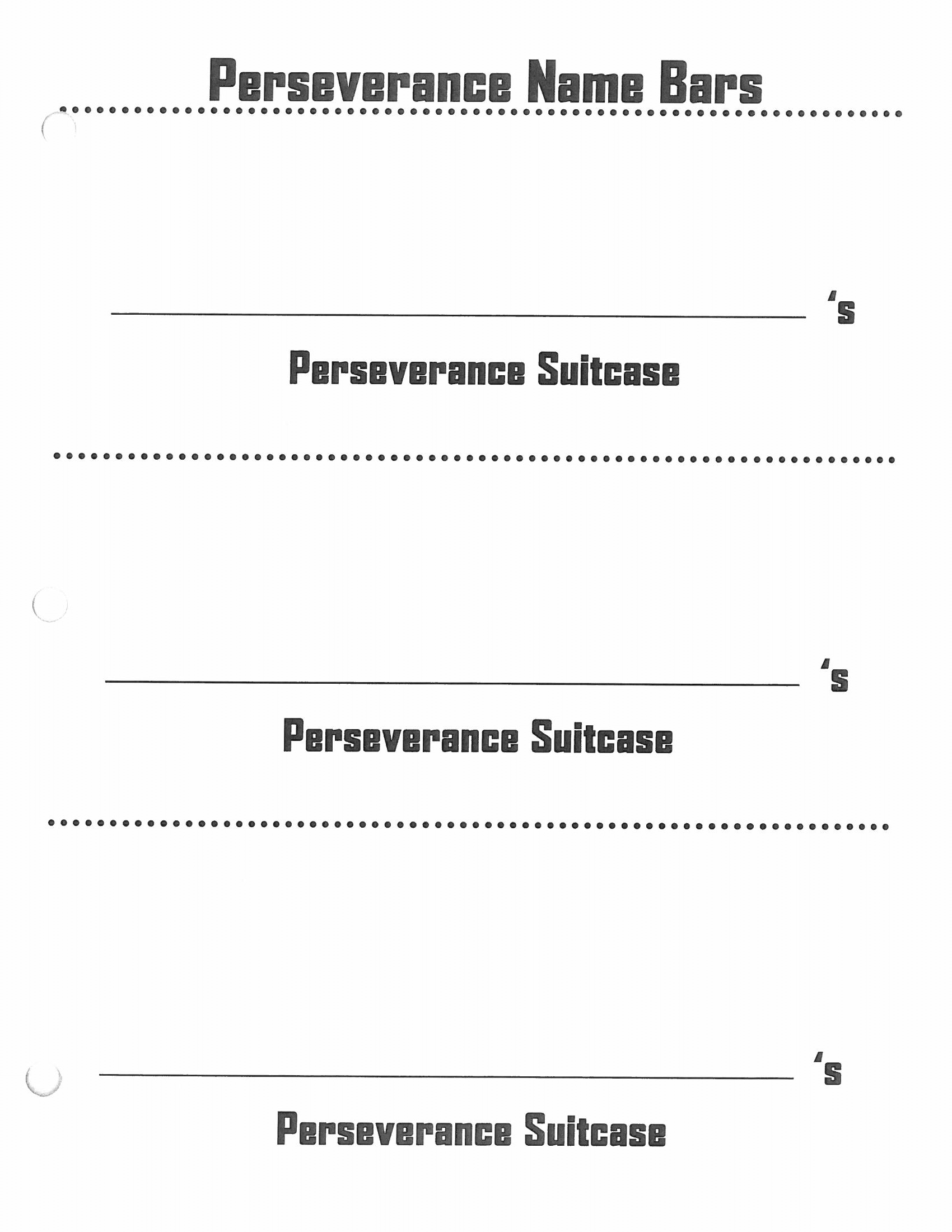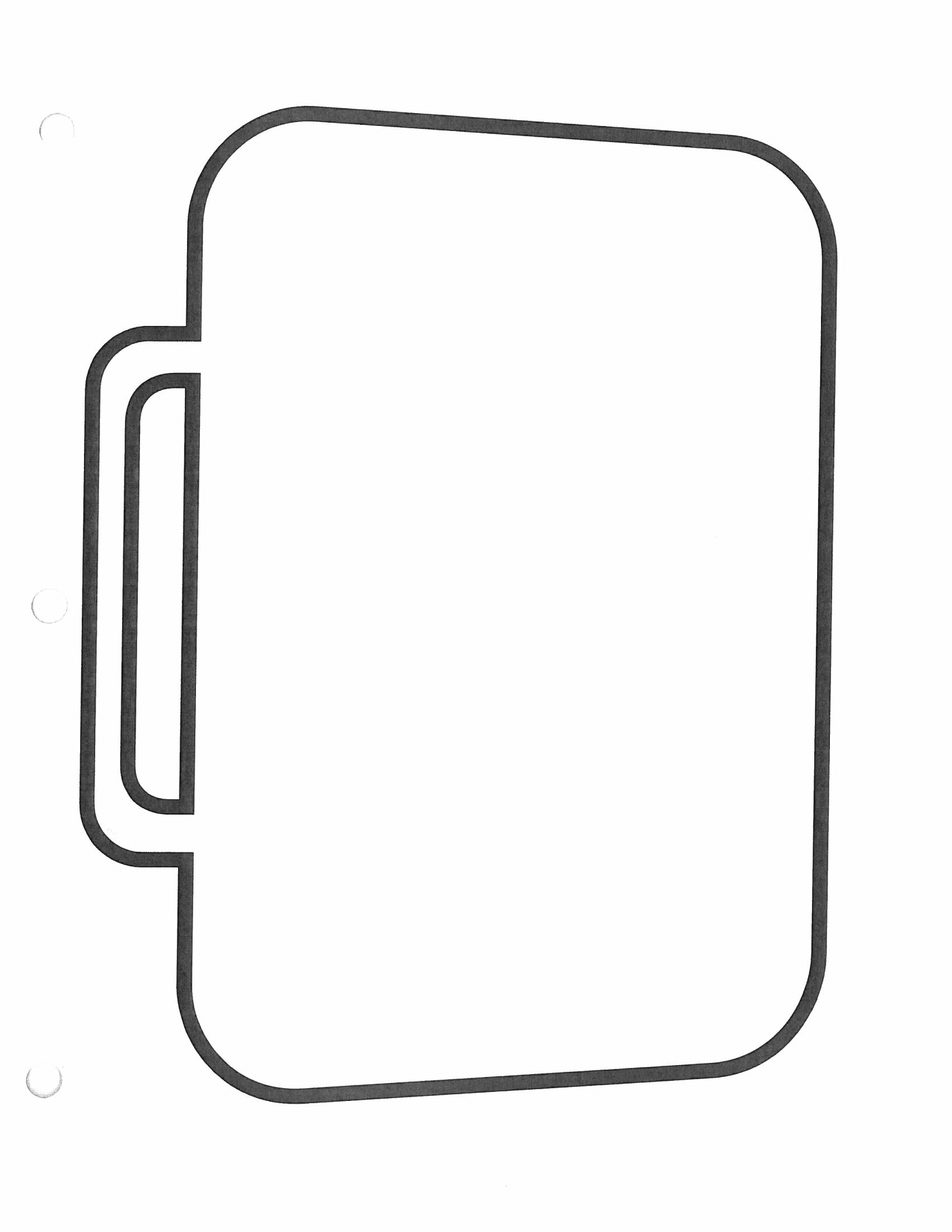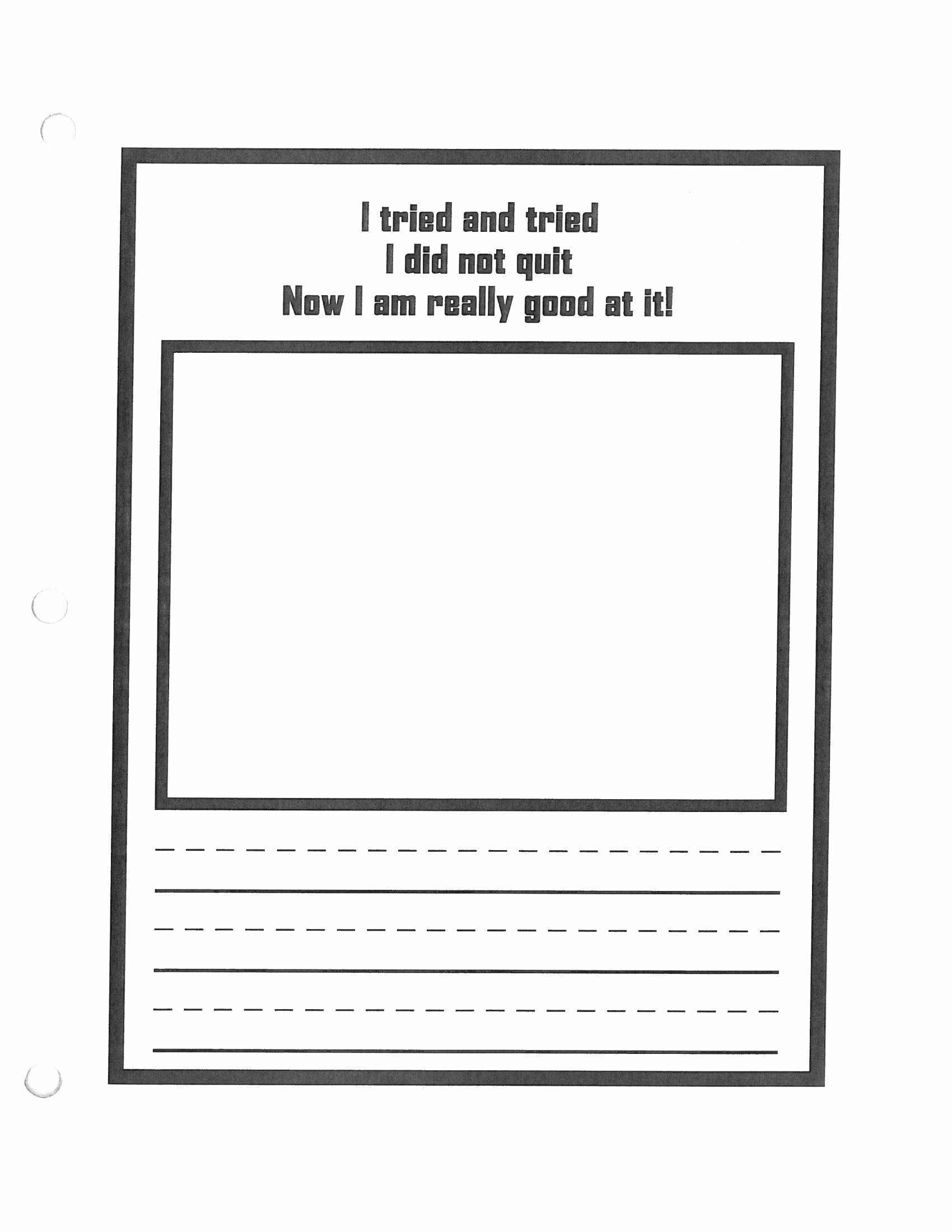 1 - Doggie Window #2