Hunter's Best Friend at School – Activity #3: "The Golden Rule"
Hunter's Best Friend at School – Activity #3: "The Golden Rule"
Activity #3: "The Golden Rule"
Materials:
Sentence Stem worksheet (provided)

Construction paper

Paints

Shiny gold paper
Teacher Preparation:
Print enough sentence stem worksheets for each student.

Create a large headline for the bulletin board that will display this activity.

Suggestion:

Shining Stars follow the Golden Rule!
Step by Step:
Step One: Discuss the "Golden Rule"—Being compassionate and fair means to "treat others as you wish to be treated". Brainstorm ideas that would be examples to complete the sentence frame
Examples:

"…. include my friends / play fairly / take turns / share my toys / help my friends when

they are sad / follow the rules, etc. Then have the children complete the stem:
"I am practicing the Golden Rule when I_____________________"
Optional:

This can be done on the worksheet provided or as a sentence on a strip of paper that can just

be glued to the gold star
Step Two: Have the children make a handprint on white paper by applying paint to the palm of one hand. Allow to dry and have them cut out their handprint.
Step Three: Glue the sentence frame worksheet and handprint onto construction paper. Or if the students wrote the sentence on strips of paper then have them glue the sentence directly onto the centre of a gold star.
Step Four: The teacher or children: cut out gold stars to add to the display to reinforce "The Golden Rule".
Option: Create a 'Class Contract' with the student generated ideas about treating others as we would like to be treated (being compassionate and fair). Use as many ideas as you wish and write them out either in a list or paragraph format. Create a large poster with the Class Contract that can hang in the classroom throughout the year
End Product:
A bulletin board filled with responsible ideas and handprints from all the students.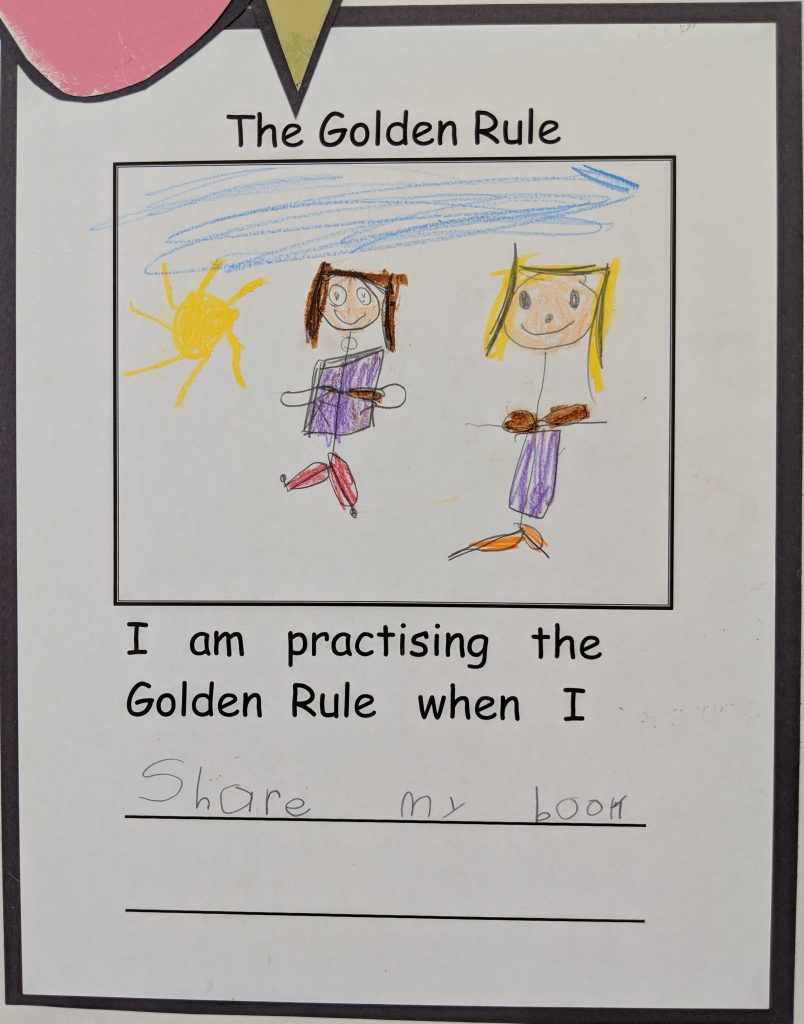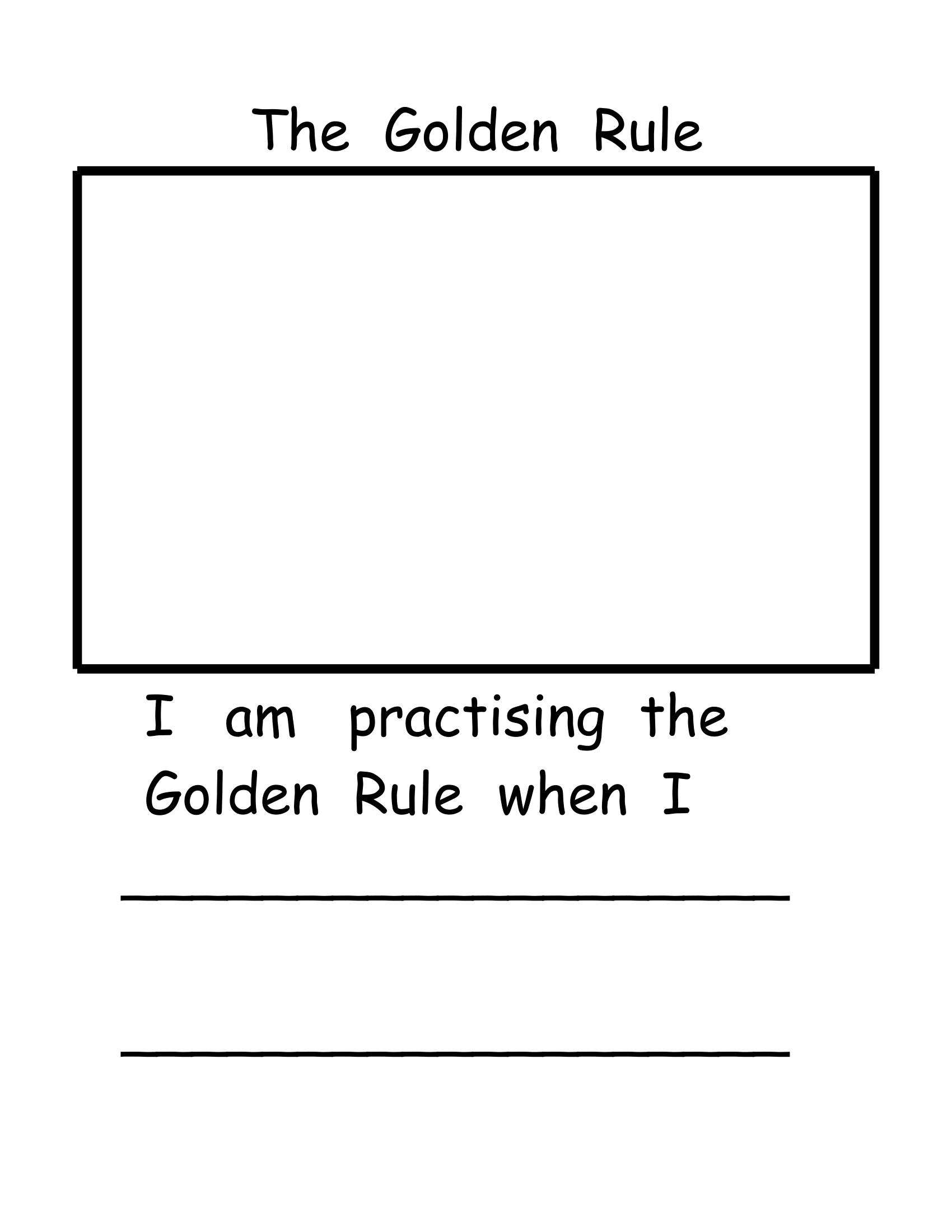 K - Hunter's BF #3