Because Amelia Smiled – Activity #1: "Cause and Effect"
Because Amelia Smiled – Activity #1: "Cause and Effect"
ACTIVITY 1: "CAUSE AND EFFECT"
The purpose of this activity is to have the students recall the events of the story, while visually focusing on cause and effect. This can be a lengthy activity and can be completed over the course of several days if needed.
Materials:
Story Text handout (provided)
Cause and Effect sheets to form booklet (provided)
Highlighters
Overhead transparency and overhead projector or alternatively, a document camera/ipad and LED projector
Teacher Preparation:
Print enough Story Text handouts for each student
Print enough Cause and Effect sheets to form booklets for each student (4 pages per student)
Copy the first page of the Cause and Effect Booklet onto an overhead transparency if using an overhead projector or use paper copy with document camera/ipad.
Step by Step:
Step One: Students first read through the story from their Story Text handout on their own, highlighting who did what and the resulting effect.
Step Two: Teacher then goes through the story with the students and class reviews and discusses what they should have highlighted.
Step Three: Displaying the first page of the Cause and Effect Booklet on the overhead projector or doc camera, the teacher demonstrates how to complete the first few "causes" and "effects" by writing the corresponding ideas or sentences from the story into the appropriate bubbles.
Step Four: Students copy the teacher's examples in the appropriate bubbles on their individual booklets.
Step Five: Students continue to work independently (or with a partner) to complete all of the Cause and Effect bubbles through to the end of the story by referring to their Story Text handout highlights.
End Product:
A near re-written story where students summarized the sequence of events to gain a better understanding of how a simple act can have a positive impact on others.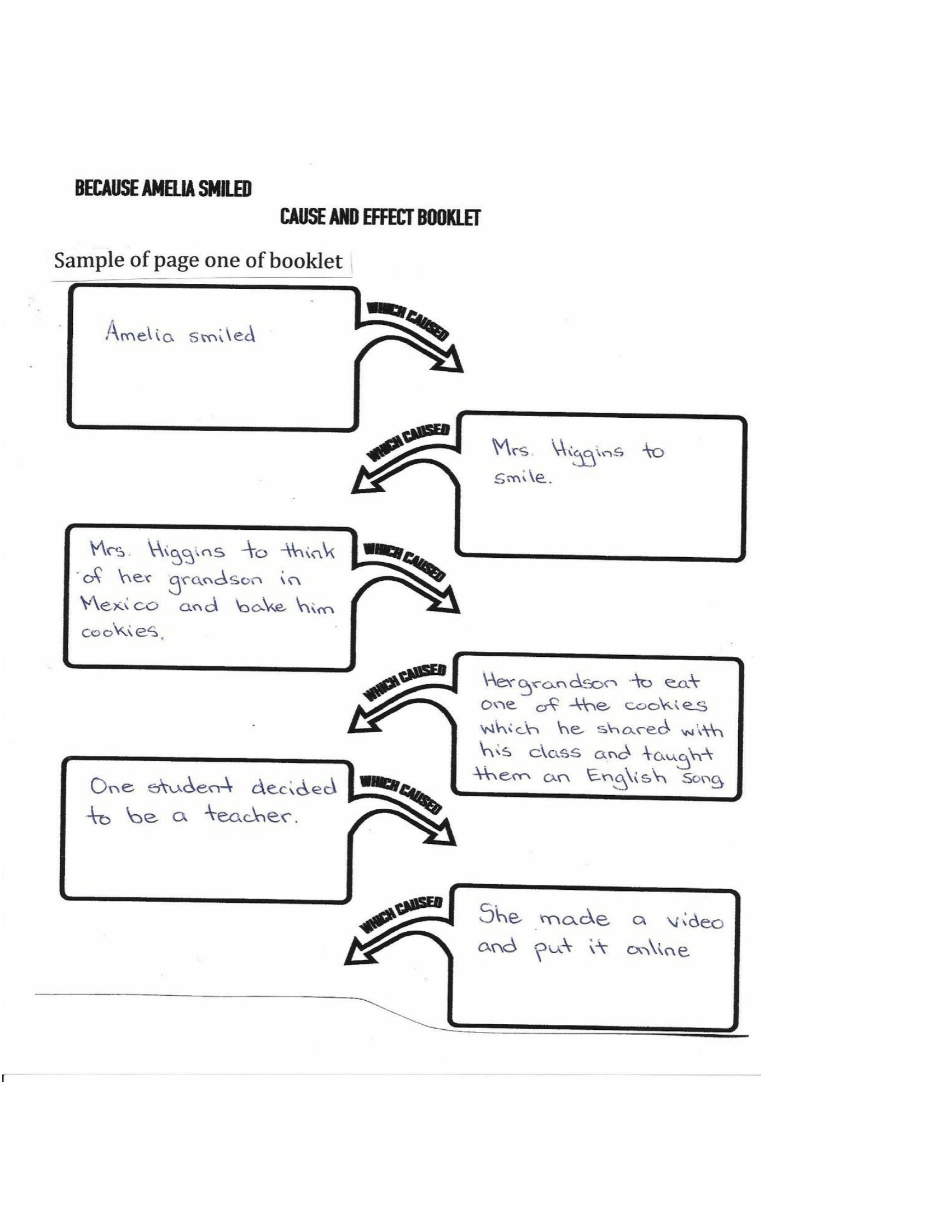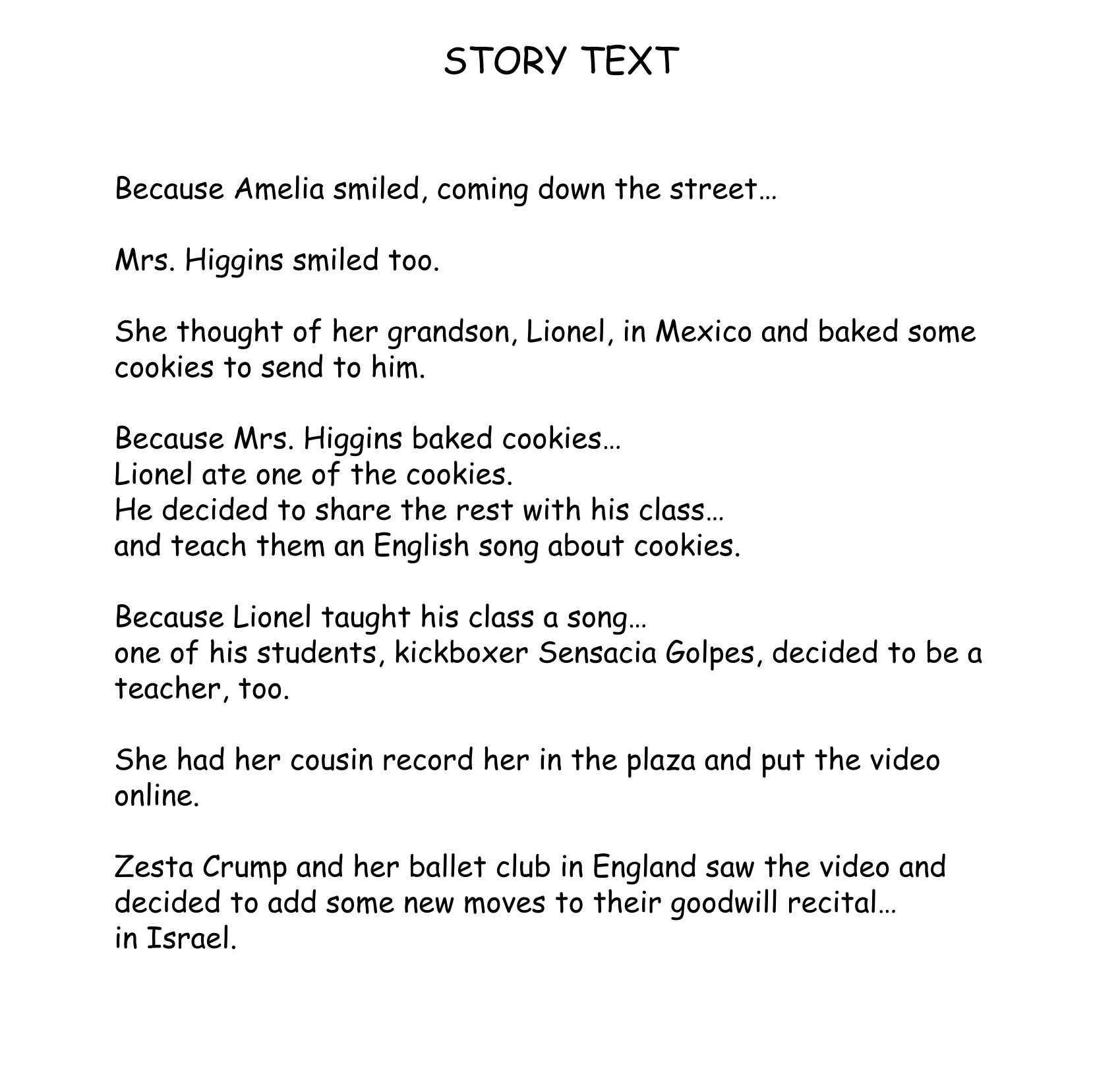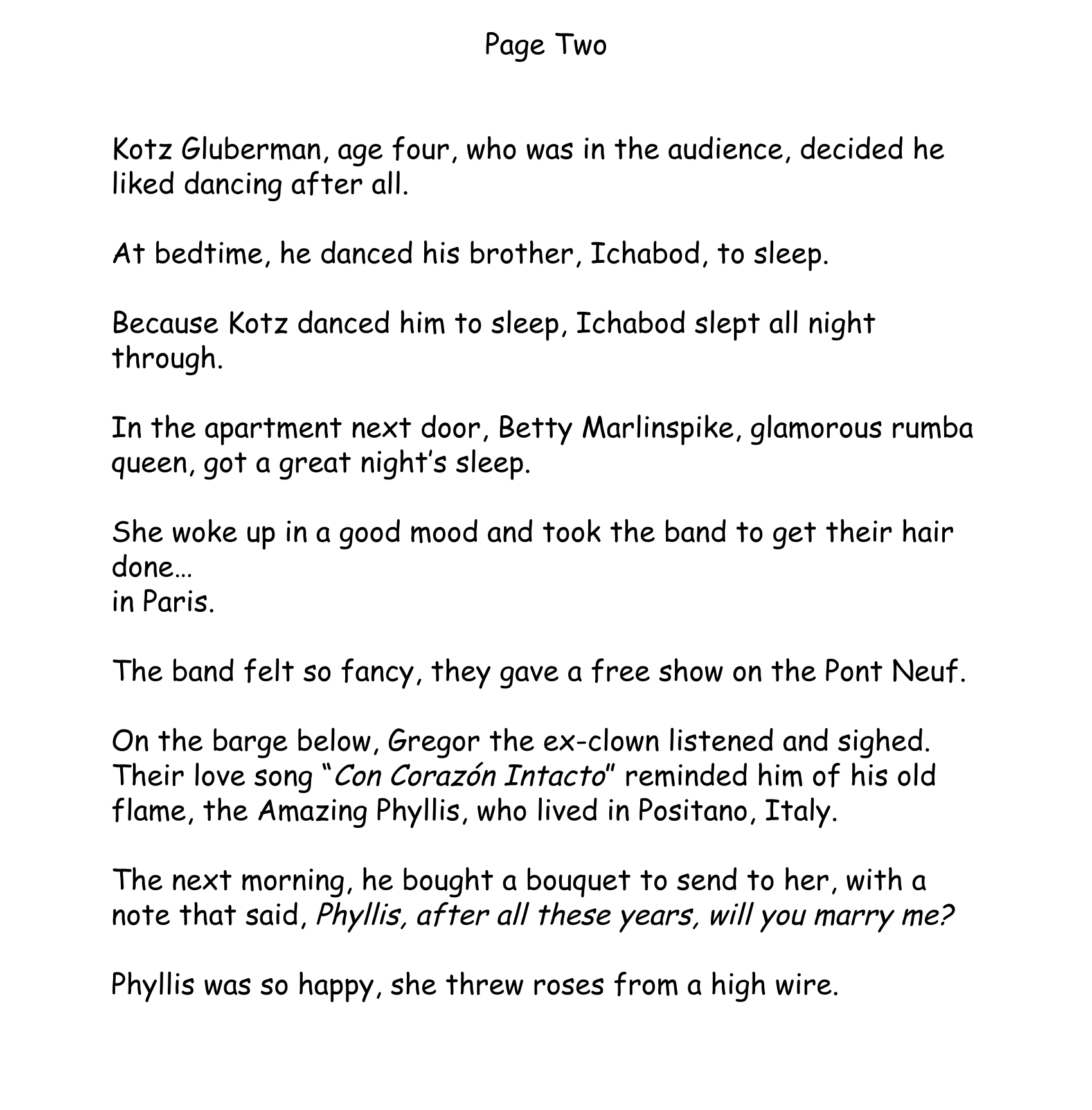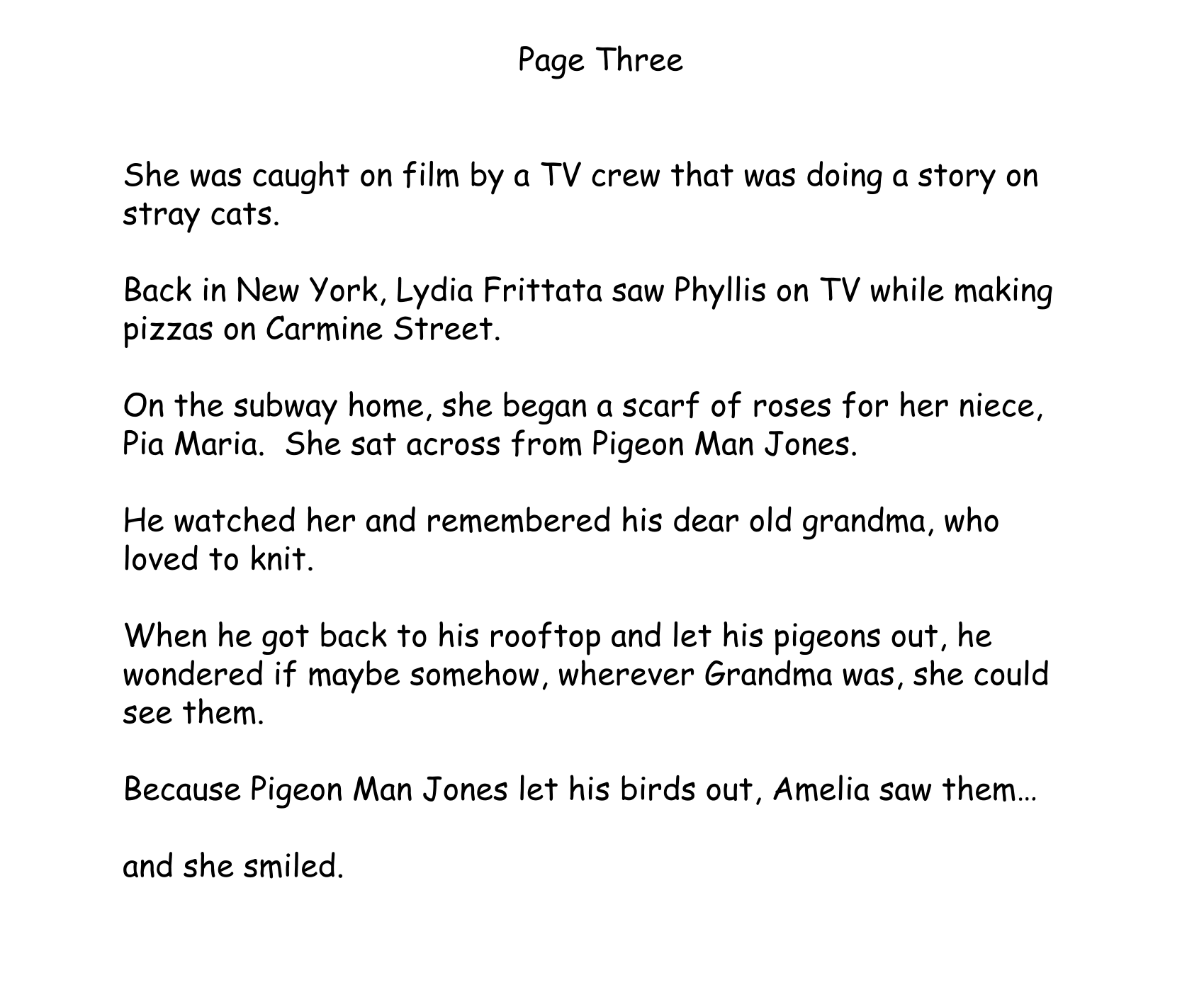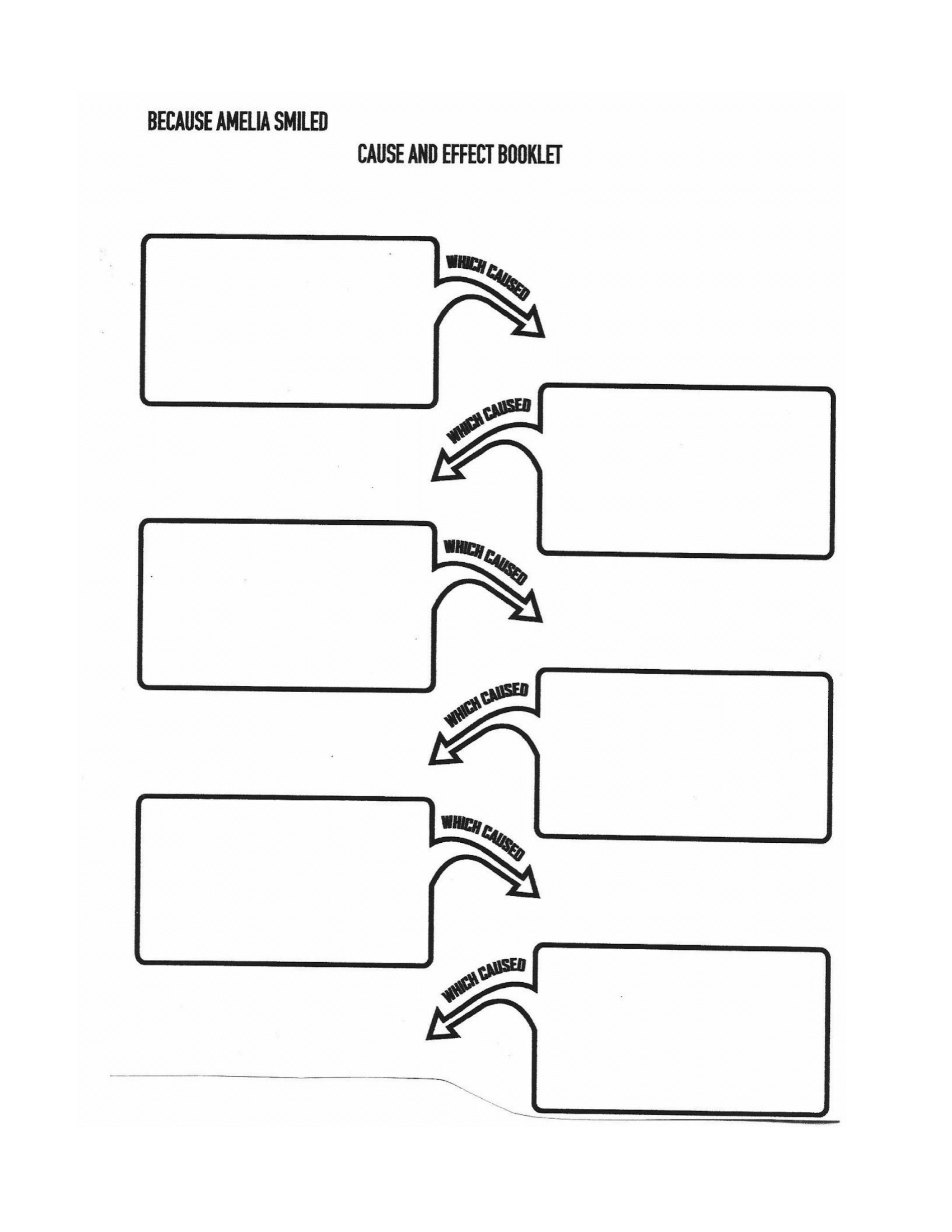 3 - Because Amelia Smiled #1