Hey, Little Ant – Activity #3: "Understanding the Feelings"
Hey, Little Ant – Activity #3: "Understanding the Feelings"
Activity #3: "Understanding the Feelings"
Once students are able to recognize another person's feelings (Activity #2) they need to be able to react accordingly. This social skill is important because once students understand what the other person is feeling, they are able to make decisions about what they can do or say.
It can be challenging for students to learn just how to react to another person's feelings and sometimes, in deciding how to act, they may not always make the best choice. It is important to practice and to learn to make another choice.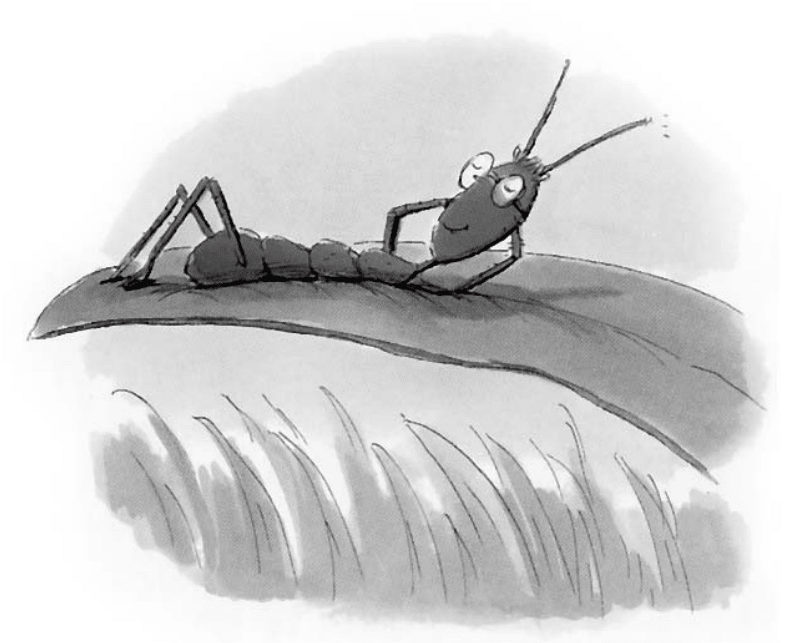 Materials
Chart paper

Felt pens

Showing Understanding of Another's Feelings chart (provided)

Situation Cards

Feeling Cards
Teacher Preparation:
Print and cut-out (and laminate if possible) the Situation Cards.

Create a Showing Understanding of Another's Feelings poster.
Step by Step:
Step One: Review how both the ant and the boy might have been feeling in the story. Have students think about the boy's choices.
Step Two: Discuss the steps to Showing Understanding of Another's Feelings.
Step Three: Group practice using the Situation Cards:
A. Assemble students in groups of four and provide each group with one situation card per student.
B. Have the students discuss the situations in their groups, specifically answering the questions posed in Steps 1 & 2. Have students take turns reporting to the class about why they would make their choices.
Step Four: Group practice using the Feeling Cards:
A. To guide the students in their discussion, write the following words on the chart paper: describe, explain, decide, say why, say how.
B. Within the same student groups, provide each group with one Feelings Card.
C. Have the groups think of and describe a situation in which this feeling would likely occur.
D. Have them explain the situation to the class, allowing the other students to decide on the feeling.
E. Students should say why they think the person in the scenario would feel this way.
F. Have the students to say how they would show an understanding of the person's feelings.
End Product:
Students have a thorough grasp on understanding other people's feelings and how to react appropriately.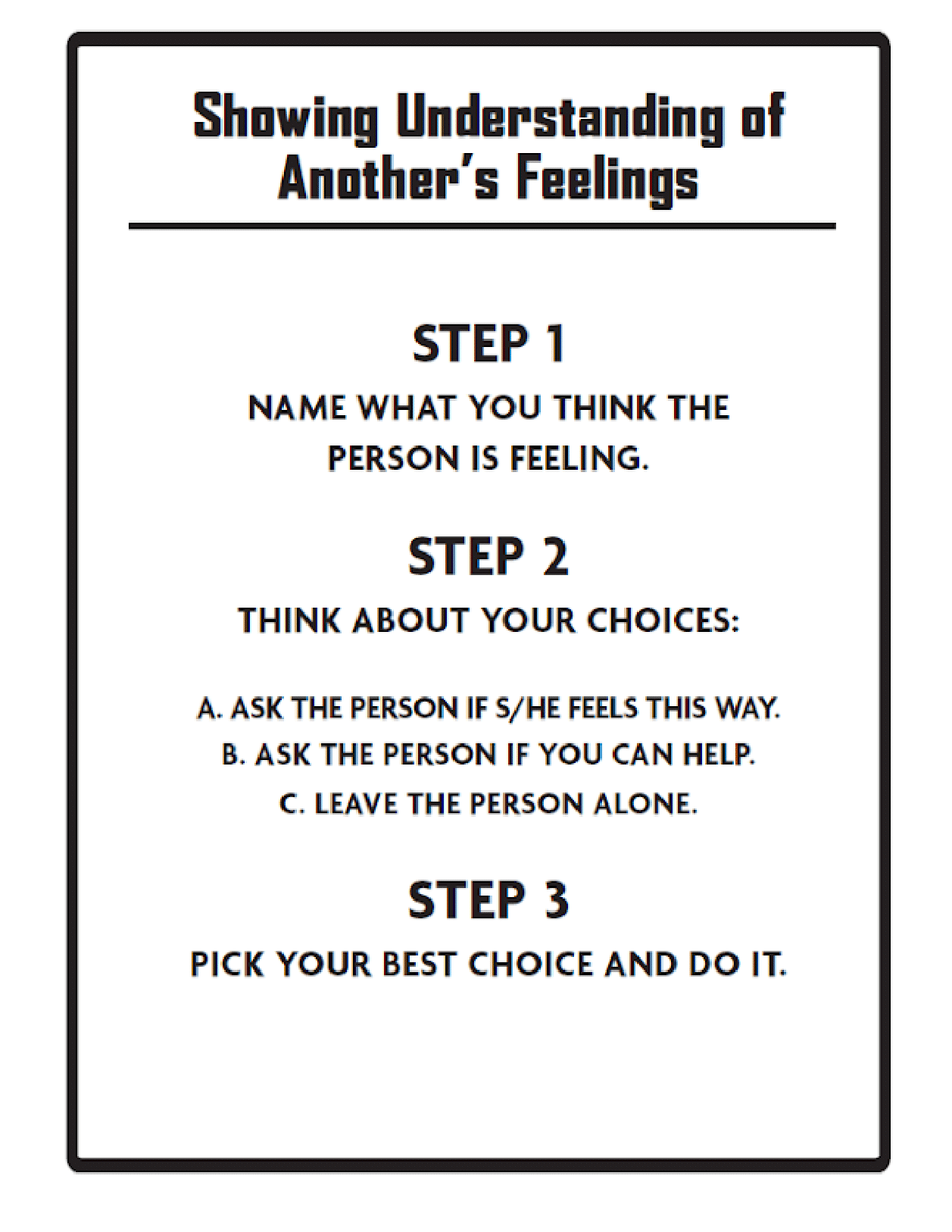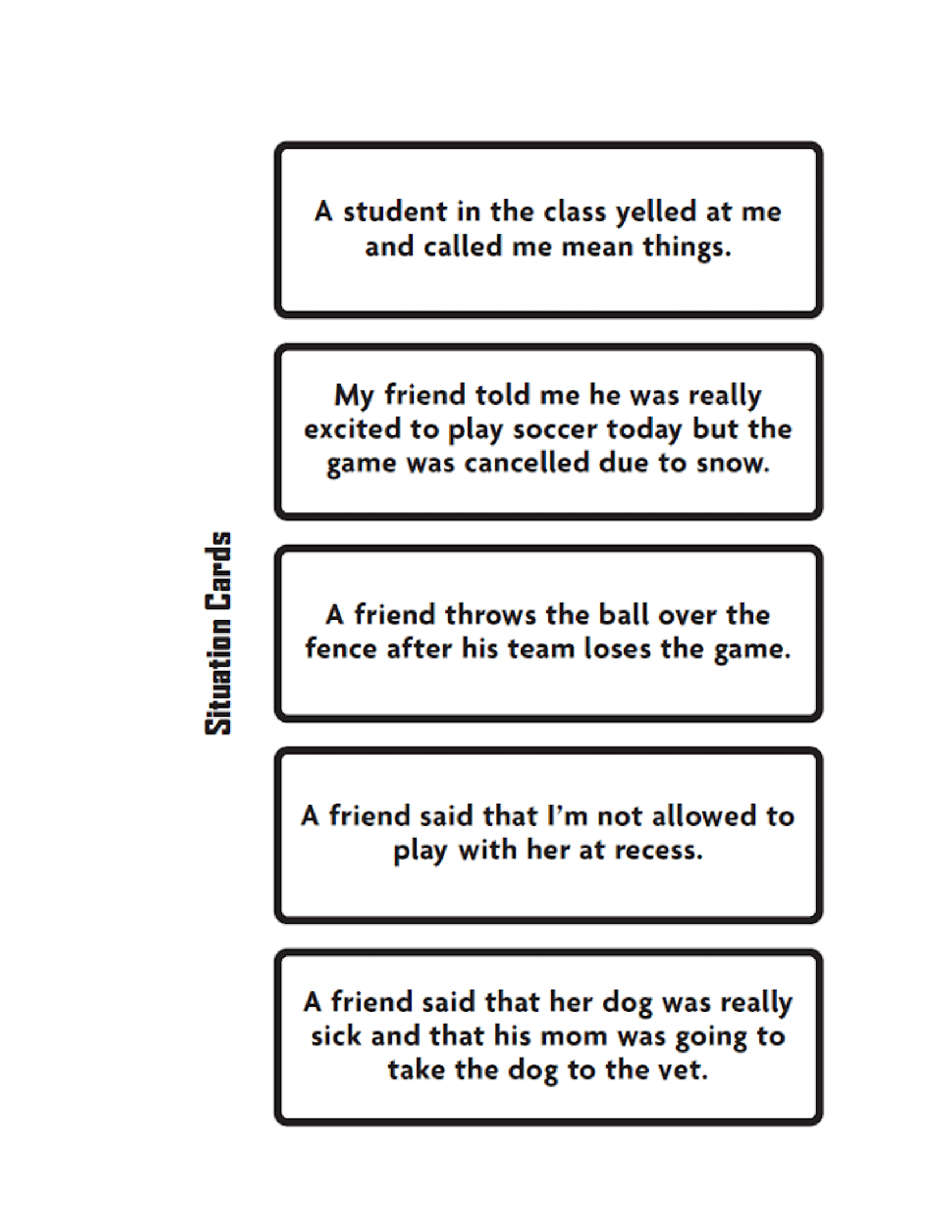 2 - Little Ant #3