Bat's Big Game – Activity #2: "Two Ways to Join In"
Bat's Big Game – Activity #2: "Two Ways to Join In"
Activity #2: "Two Ways to Join In"
This activity allows the students to practice the ideas of joining in from Activity #1. They will role-play and also write down the type of language that should be used when joining in within various contexts.

Materials:
'Two Ways to Join In' worksheet (provided)
Teacher Preparation:
Print each 'Two Ways to Join In' worksheet for each student.
Step by Step:
Step One: Have students sit in pairs and provide each student with the 'Two Ways to Join In' worksheet.
Step Two: Have students think of two different scenarios that would cause them to want to join in.
Step Three: In their pairs, Student A writes in the conversation bubble a "joining in" statement.
Example: "That game looks like fun!"
Step Four: Student B then writes a positive response in the second conversation bubble.
Example: "It is! Would you like to have a turn?"
Step Five: Students think of a new scenario and reverse roles.
Student B initially writes a possible "joining in" statement and Student A responds in a positive manner.
End Result:
Students have role-played scenarios where they had to develop their own positive ideas to joining in. They have also created a visual, written reminder of what these positive conversations should sound like.
*This activity is taken from Teaching Friendship Skills: Primary Version by Pat Huggins, Larry Moen, and Donna Wood Manion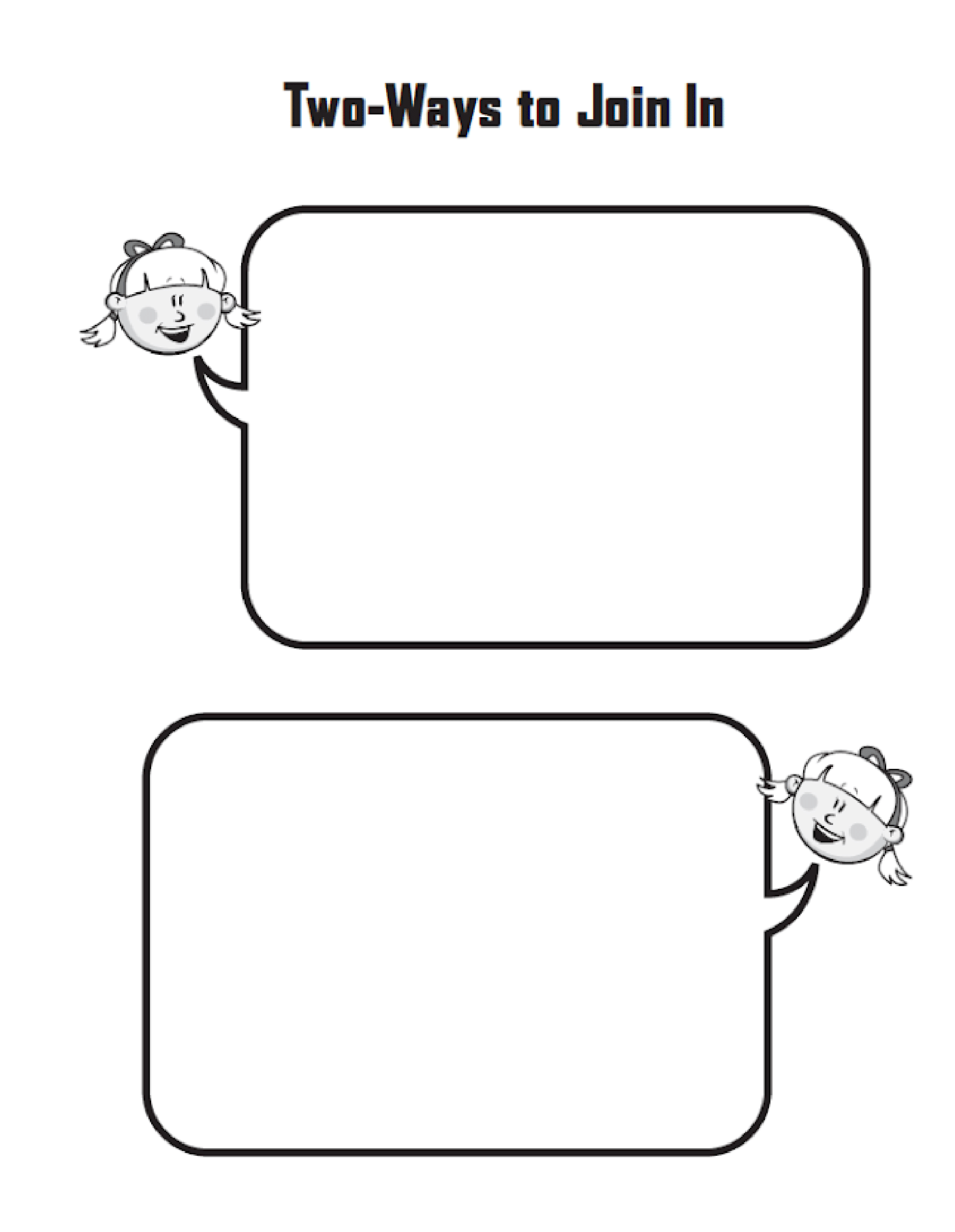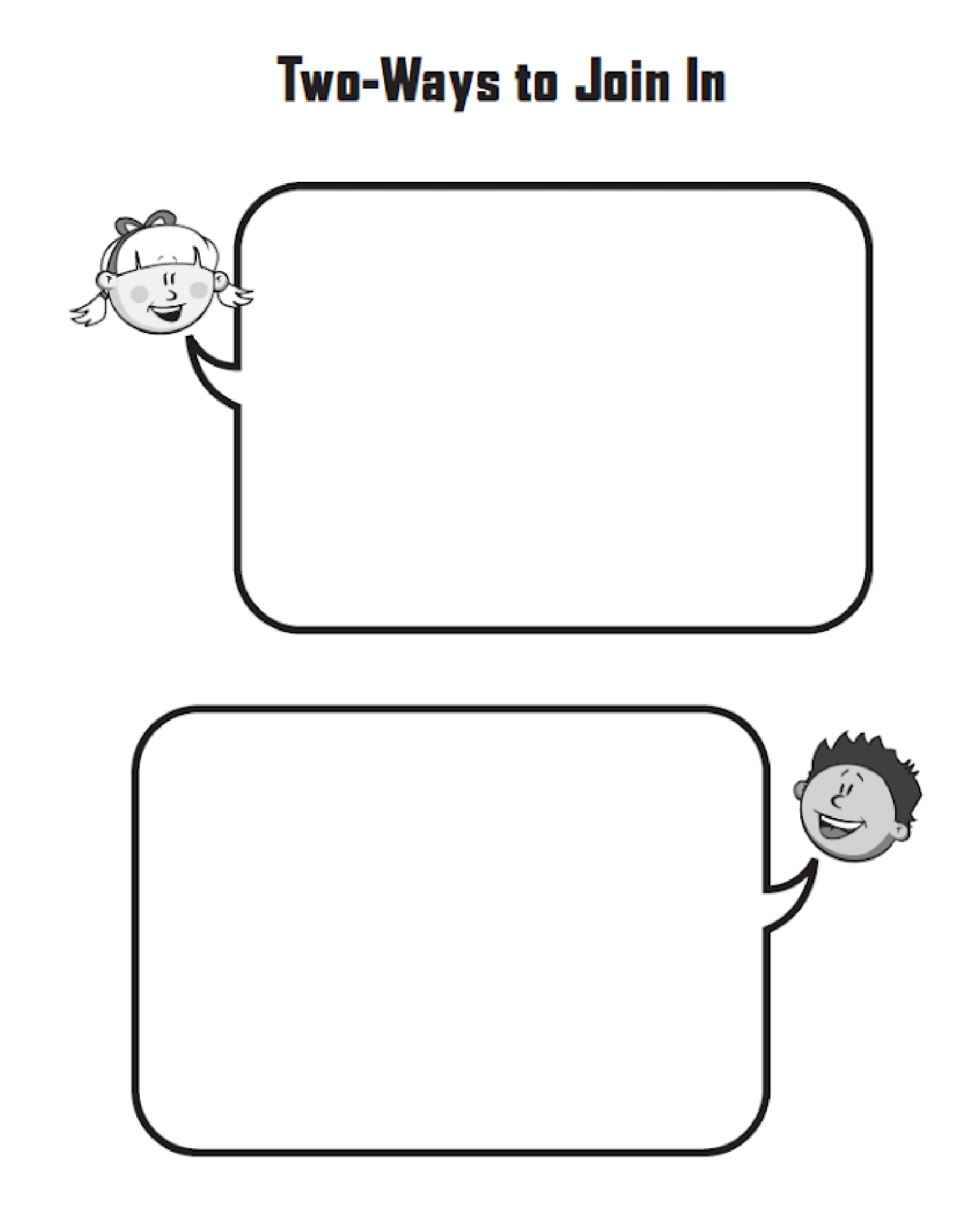 2 - Ball For All #2