The Recess Queen – Alexis O'Neill
The Recess Queen – Alexis O'Neill
The Recess Queen
Written by Alexis O'Neill
Illustrated by Laura Hauliska-Beith
Synopsis
Mean Jean was the Recess Queen and nobody questioned this on the playground. Nobody played on the swings until Mean Jean went on the swings. Nobody kicked a ball until Mean Jean kicked the ball. Nobody bounced the ball until Mean Jean bounced the ball. If students crossed her, she was mean and behaved badly…until a new student arrived at school. The Recess Queen is a great story to discuss fair play.
Vocabulary
sassy

puny

bolted (quickness)

amused

gaped

stared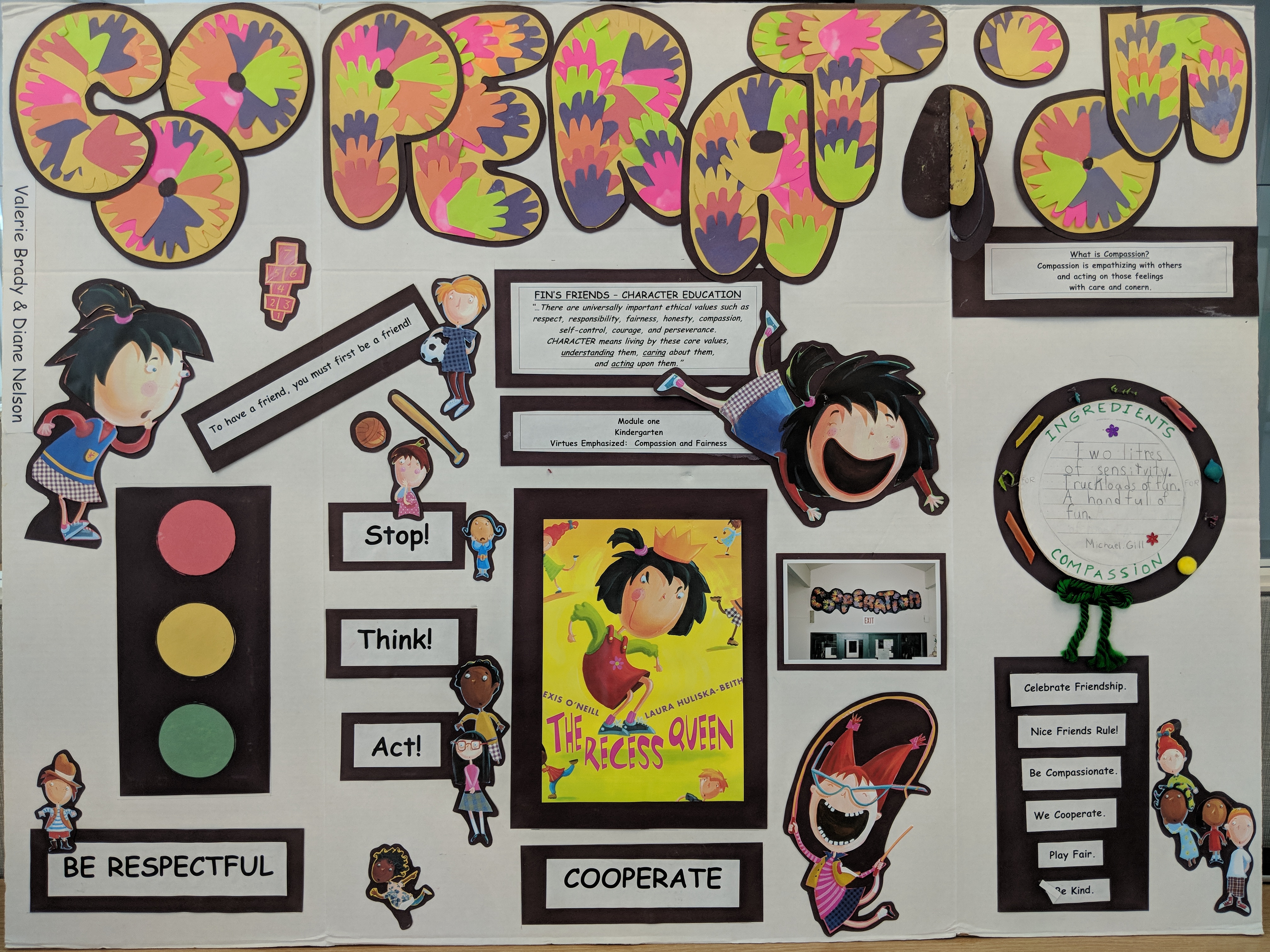 DISCUSSION TOPICS
Before Reading
Sometimes there are students who do not behave appropriately on the playground. Sometimes they want to be in control so much that they start to become bossy. Occasionally, these students scare others. Sometimes these students who are too controlling get themselves into situations that cause others to think they are mean.
During Reading
Mean Jean always had to get her way. That is, until Katie Sue joined the class. Why do you think Katie Sue wasn't afraid of Mean Jean like the rest of the students?
After Reading
Based on the story, what are some positive things that you could do to change a 'Mean Jean' into a 'Kind and Caring Jean'?
Fin's Tales – Can You Help?
"I love to play hockey with my friends. However, one of my friends who comes out to play is always 'bossy'. He always decides who is going to be on which teams. He always gets to drop the puck and make up the rules. Sometimes when we have two or three shifts, he gets to play in all the shifts. My other friends agree that something has to change because we are not happy."
What can I do to make things fair?
How do I make this situation better?
What are some options?