Bat's Big Game – Activity #3: "T-Shirt Designers"
Bat's Big Game – Activity #3: "T-Shirt Designers"
ACTIVITY #3: "T-Shirt Designers"
This activity allows the students to create a team slogan that describes the positive aspects of being part of a team.
Materials:
T-shirt templates (provided)

Variety of colours of construction paper

Scissors

Glue

Pencils, crayons, felt pens

Clothesline cord or string

Clothespins
Teacher Preparations:
Print enough of the t-shirt templates for each student to use.

(Note: Can be run off on white paper and the students colour it or you can run it off on a variety of

colours of construction paper so that they can choose the team colour for their shirt.

)
Step by Step:
**Reread the story**
Step One: Discuss how the Animals and Birds both gave cheers prior to the start of the game. Ask students who play on a team outside of school to share what other types of words their coaches use prior to a game to motivate them besides cheers.
Emphasize words used – NOT cheers – that the team members in this story could have said to each other to generate team spirit, motivation and encouragement. Brainstorm a list of ideas that are words that a team could use to encourage each other. Teacher records student ideas on chart paper.
Ideas:
We'll pass the ball/puck to each other.

Let's have fun!

We can do this together.

Stick together win or lose!

Try your best.

Don't give up.

We can do it!

Team work means sticking together.

Let's work together

There's no "i" in team.

Having fun means everybody wins.

Cheaters never win.

No cheating!

Join in and play fair!

Stick together to the end!

Keep trying no matter what!

It's okay if they have a stronger player.

It doesn't matter if you're not a good player. Just have fun!

It's not all about winning. It's about just having fun.

The first goal is having fun!
**These are actual ideas given by students during field testing**
Step Two: Review which letters the Birds and Animals had on their shirts and why. Have each student think of a letter he/she wants to put on the shirt template and be able to explain what the letter stands for.
For example, the student could: invent a team name of their own; use H for human; P for people; K for kids; or their school name.
Step Three: Hand out the t-shirt templates. Have the students print out in bubble form the letter they have chosen for their shirt in the space above the box. In the box below the letter they drew, have the students choose one idea they feel demonstrates being a responsible team member – see samples from step 1. Have each student pick one idea to print onto the shirt template in the box. In the space below the box, the student could print the word that the bubble letter stands for.
Cut out completed shirts.
Step Four: Additional Ideas:
Create a team cheer

Print their name and give themselves a team number on the back of the shirt

Create a team logo to go around the letter on the shirt.
End Product:
A class-set of t-shirts hanging on a clothesline in the classroom or in the hallway showing examples of team-work.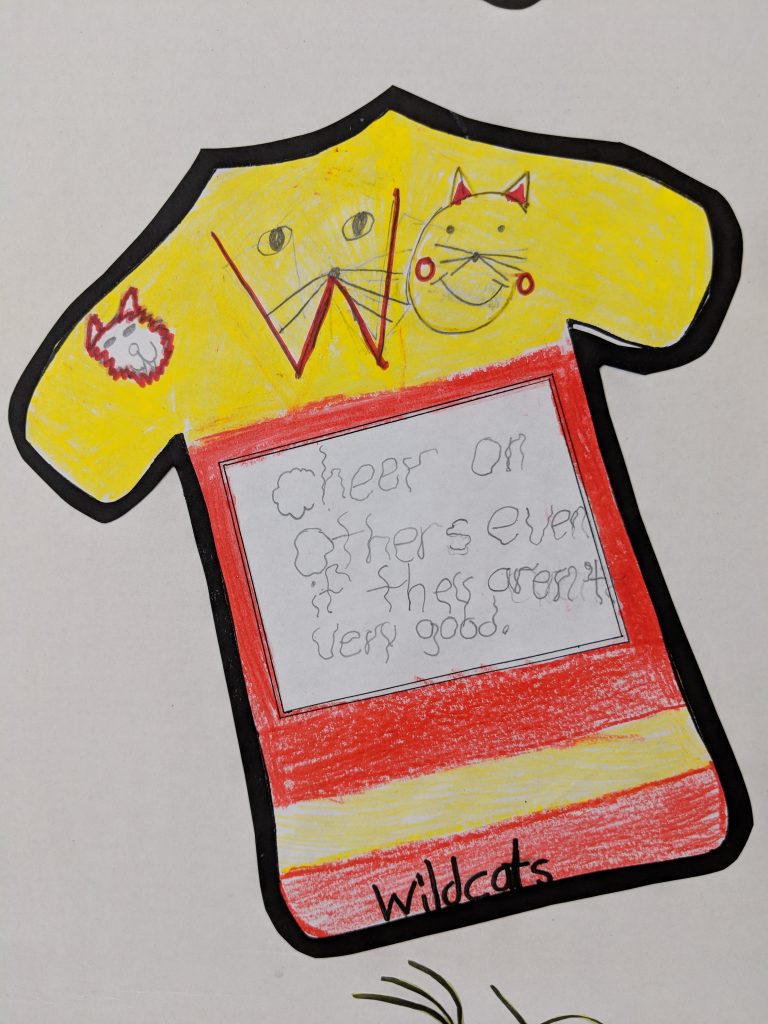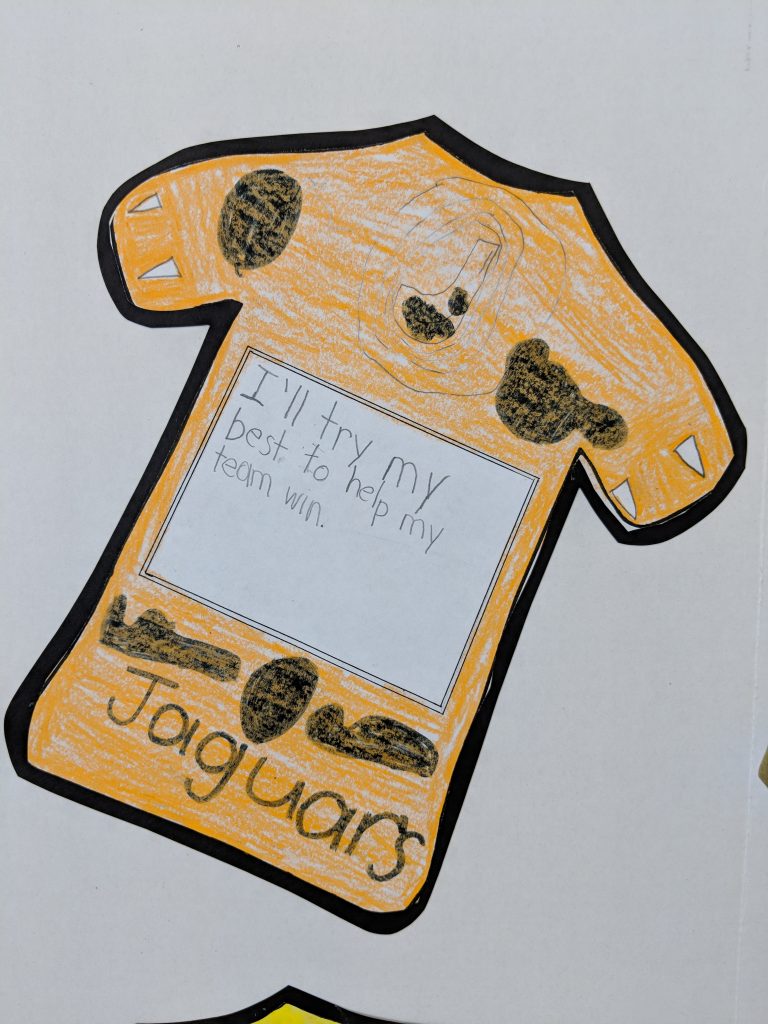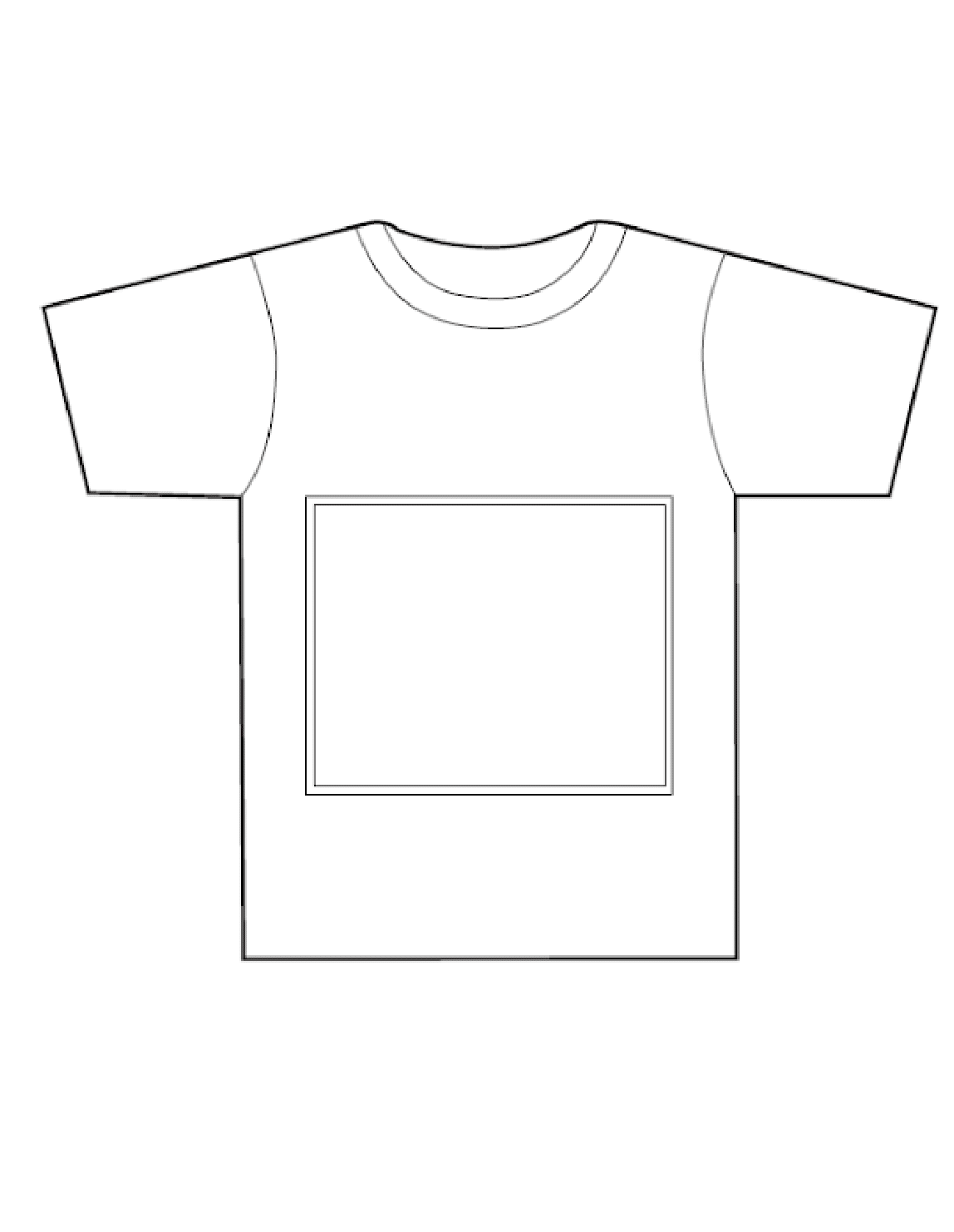 2 - Bat's Game #3