A Vision for Character Education
A Vision for Character Education
A Vision for Character Education
"Intelligence plus character — that is the goal of true education."
—Martin Luther King, Jr.
Building character education into the British Columbia curriculum creates hope for the future of young people. Character education nurtures learning and growing in children. It transforms children into independent, thoughtful and courteous citizens, and in doing so, radiates strength and courage.
Character education focuses on the knowledge, skills and attitudes that help the learner make responsible choices. It is the foundation from which productive living in a global and diverse society flourish. Character education develops the building blocks for life-long success.
The language of character propels students toward ethical living. Within the existing school curriculum, in real life contexts, and embedded in literature, art, and humanities, Fin's Friends helps students learn positive approaches to setting and achieving goals. Children learn to make informed choices by listening, sharing, exploring, and reflecting upon their decisions and the decisions of their peers.
The National Association for the Education of Young Children (1996) indicates that "children need to develop a positive sense of their own self-identity and respect for other people whose perspectives and experiences may be different from their own." Teachers can influence and nurture students' sense of self in positive and supportive ways solely by the language that teachers use, particularly if they use the language of character.
The positive result is that students learn that all behaviours have consequences, whether it is at home, in school, or in the community. The building blocks in Fin's Friends enables students and their teachers to strengthen what Rushworth Kidder, founder and president of the Institute for Global Ethics, terms 'ethical fitness' and ultimately enables children to think critically and then to act responsibly in real-life dilemmas.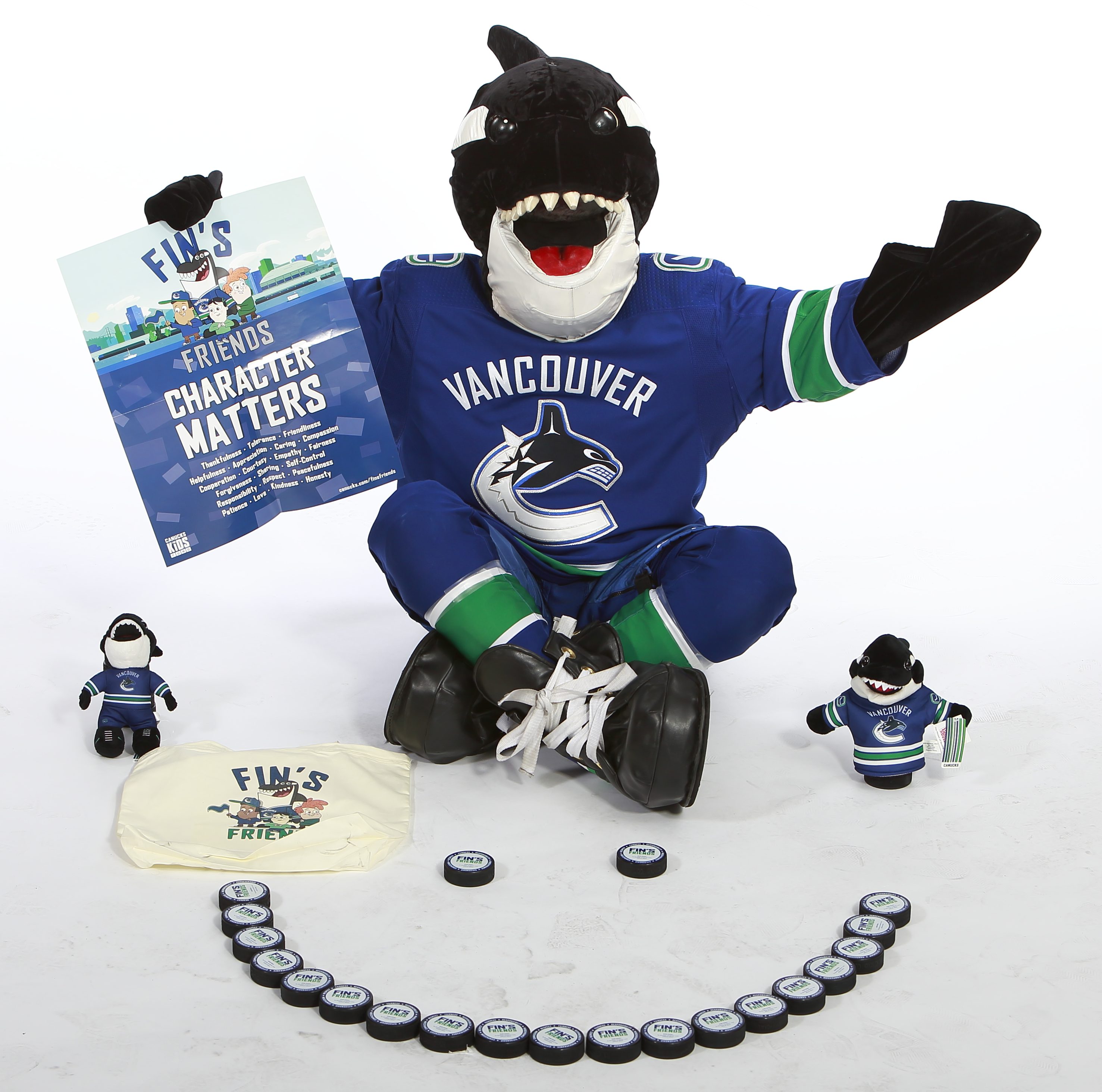 Our Purpose
"Children develop character by what they see, what they hear, and what they are repeatedly led to do."
—James Stenson
Our purpose is to assist educators in reworking the curriculum to introduce excellent literature and purposeful activities that encourage critical thinking and responsible living.
Throughout all primary grades, we hope to impact students beyond the current curricular goals. Our intent is to introduce students to thinking and decision-making strategies necessary for a lifetime of success.
Selected literature provides the venue for planting the seeds of character, including fairness and compassion which are covered in this curriculum.
Additional resources at various grade levels focus on honesty, respect, and responsibility. By working together, students, parents, educators, and the greater community invest in the future — our children. Character Education and the School Curriculum Character education is not an 'add on' to the existing curriculum, rather, it is most effective when embedded across the curriculum.
Character education is supported in the Ministry of BC's redesigned curriculum, particularly when focusing on the core competencies. Core competencies are evident in every area of learning; however, they manifest themselves uniquely in each discipline. In the current drafts of the redesigned curricula, competencies are embedded and evident within the learning standards.
Competencies come into play when students use thinking, collaboration, and communication to solve problems, address issues, or make decisions. The ultimate goal is for learners to employ the core competencies every day in school and in life, and for the core competencies to be an integral part of the learning in all curriculum areas.
Personalized Learning
The Fin's Friends Character Education program acknowledges that not all students learn successfully at the same rate, in the same learning environment, and in the same ways. It involves the provision of high-quality and engaging learning opportunities that meet the diverse needs of all students.
Educators provide flexible timing and pacing through a range of learning environments, with learning supports and services tailored to meet student needs.
Personalized learning focuses on enhancing student engagement in learning and giving students choices – more of a say in what and how they learn – leading to lifelong self-directed learning.
Students and teachers develop learning plans to build on student's interests, goals, and learning needs.
Involving students in reflecting on their work and setting new goals based on their reflections allows them to take more control of their learning. Personalized learning also encompasses place-based learning, where learning experiences are adapted to the local environment or an individual context.