Bat's Big Game – Activity #5: "Class Mural"
Bat's Big Game – Activity #5: "Class Mural"
Activity #5: "Class Mural"
This activity allows the students to create their own animal or bird to put into the story scene. It helps them to recognize a variety of animals or birds that could have been in the story. It also allows them an opportunity to recall appropriate things to say when joining in a game and being part of a team.
Materials:
Chart paper

Felt pens

Large piece of paper from a paper roll (preferably green)

Templates for the nets and soccer ball to be glued onto the paper to form the background of the

scene

Glue

Scissors

Construction paper: variety of colours so that the students can pick the one that they need to

make their animal or bird from.

Talking bubble templates
Teacher Preparation:
Get paper and mount it where the students will be able to reach to glue on their animals or birds

after they are made.

Print one copy of the templates for nets and soccer ball. Cut out ahead of time.

Print the talking bubble templates – one for each student.

Make available to students a variety of colours of construction paper or plain white paper – precut

to 4½" X 6″.
Step by Step:
Step One: Brainstorm different animals and birds that could have been in the story. Make two columns on the chart paper – one for the animals and one for the birds. Discuss characteristics of each animal or bird to determine why it belongs in that category – on the Animal team or the Bird team.
Step Two: Tell students that the class is going to create a scene from the story in which lots of the animals and birds could be part of the game. Have students suggest where the nets and ball can be glued onto scene. Attach to large paper with glue.
Step Three: Have students each make one animal or bird out of the paper provided. Colour details and cut it out. Have the students draw blue shirts with an "A" on their animals and draw red shirts with a "B" on their birds.
Step Four: Review some of the ways the class has learned to join in appropriately and be a part of a team – both verbal and non-verbal behaviours. Also review loyalty and commitment to a team. Divide class into small groups and have students take turns role-playing scenarios using their animal or bird to demonstrate what their animal or bird could be saying to join in or to encourage their team spirit.
Step Five: Once all of the students have had a chance to role-play something their character could be saying, ask for volunteers to demonstrate what their animal or bird could be saying.
Step Six: Have students print their idea onto the talking bubble. Cut out. Glue their animal or bird onto the scene and connect the talking bubble onto their animal or bird with glue.
End Product:
Students have had an opportunity to create a mural depicting a scene and they have included important verbal statements that they have learned as ways to join a team and to demonstrate loyalty and commitment to the team.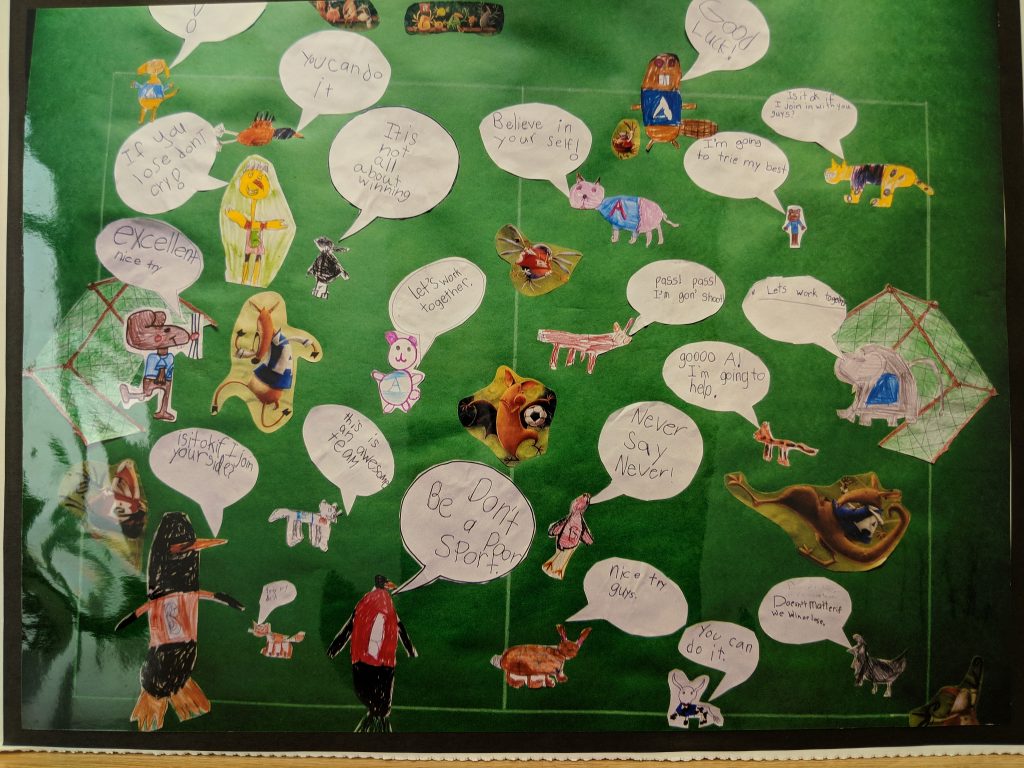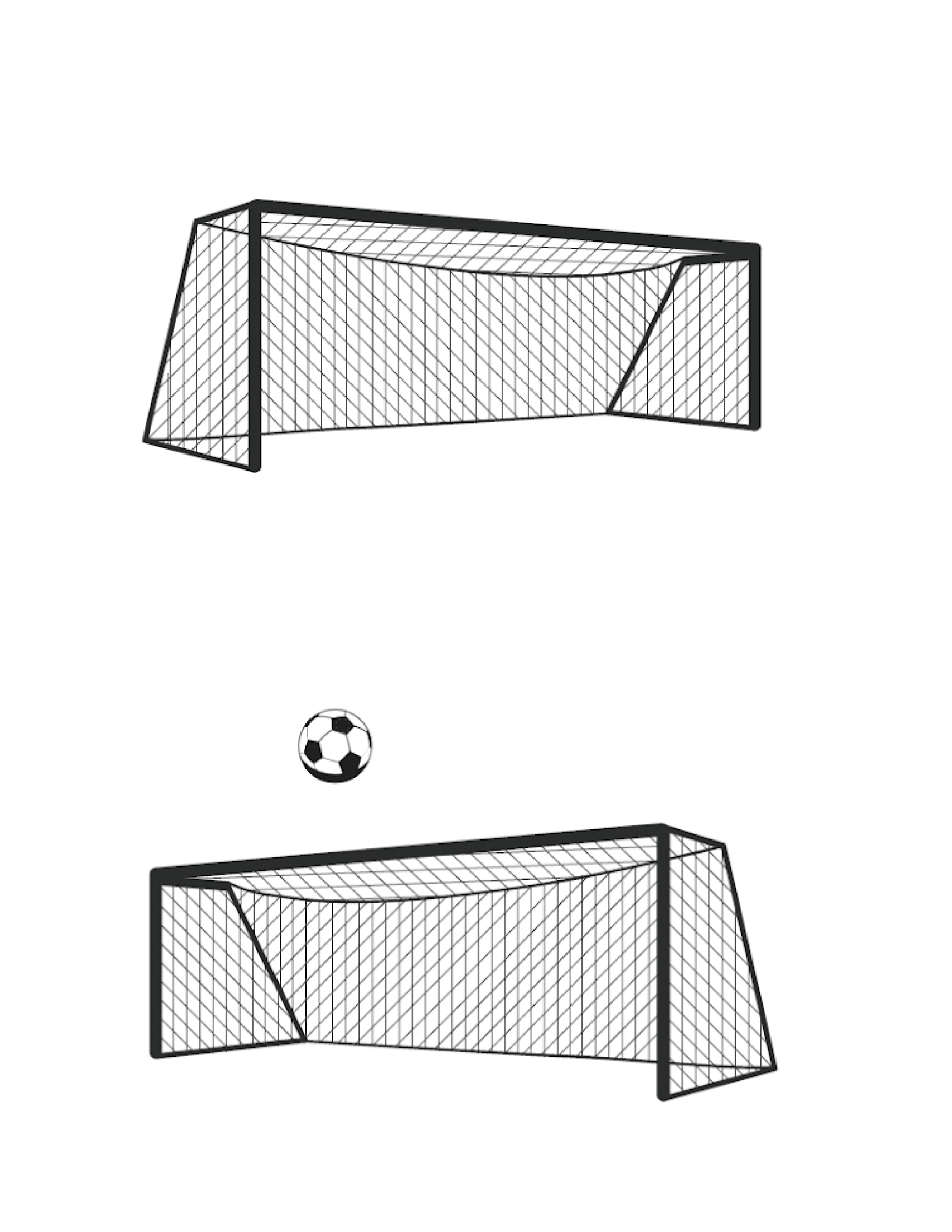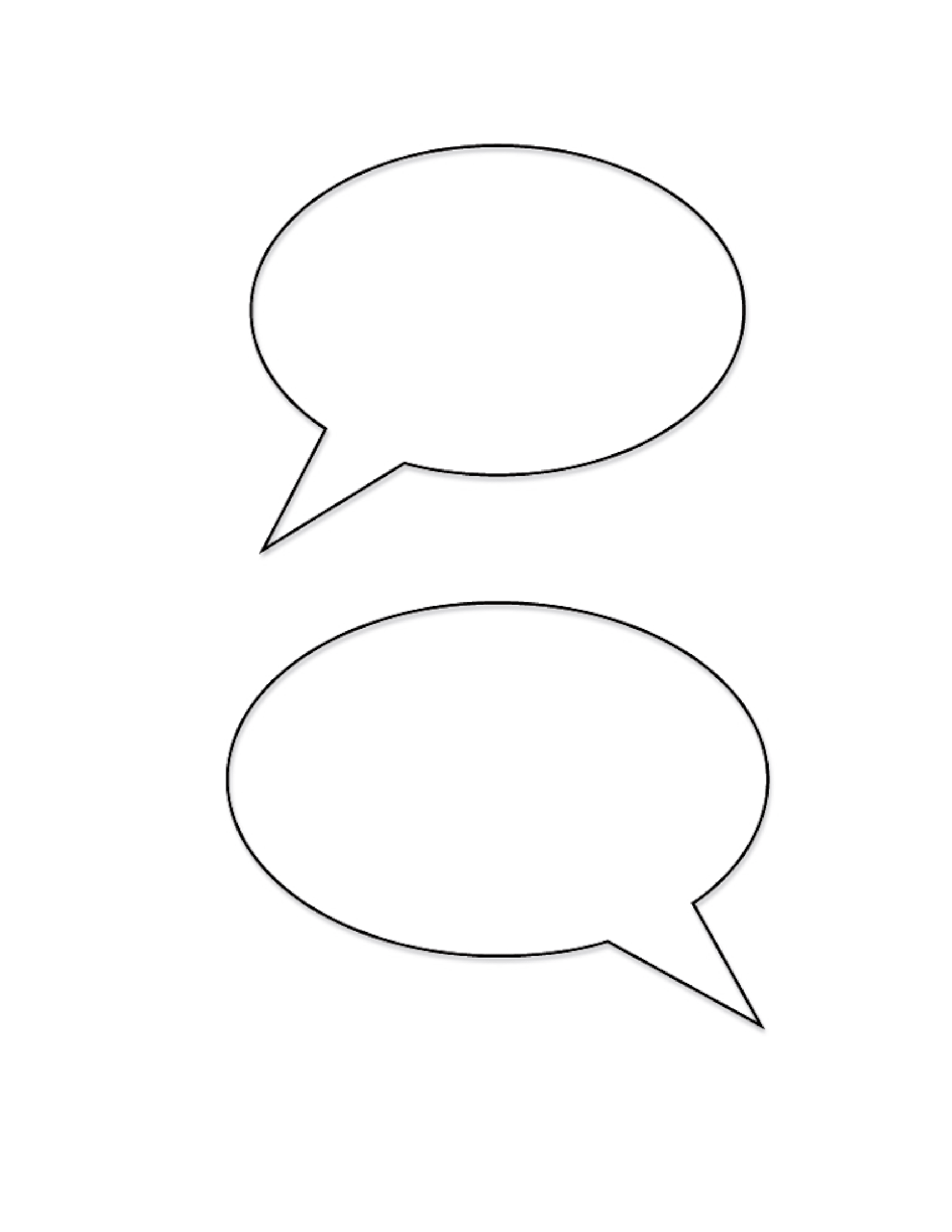 2 - Bat's Game #5