Because Amelia Smiled – Activity #4: "Because I …"
Because Amelia Smiled – Activity #4: "Because I …"
Activity #4: "Because I …"
The purpose of this activity is to have the students create their own version of a chain reaction story started by a positive action of their own.
Materials:
Print of the brainstorming list page (provided)

Extra blank sheets of paper

Access to world map: book, internet
Teacher Preparations:
Print one starting page per student

Map books from the library or access to the internet using the computer, ipad, notebook, etc.
Step by Step:
Step One: Discuss what types of positive words or behaviours they could start their day off with that would have a positive impact on someone else. Who could be affected and what might that cause them to do in reaction to your positive action? Who would be affected by their action and what would it cause THAT person to do?
Step Two: Have the students create a list of about 4 people who they'd like to be in their story as characters. Then have them list what positive action/behavior/words each person did or used to affect the mood of the next person on the list. Have the students make the list end with themselves so it comes full circle.
Optional:
The students can imagine friends and family in another country so that their story can travel around the world like Stein's story of Amelia did.

Once the list is created, have the students write it as a story with more elaborate detail including adjectives and setting.
End Product:
Students will have individual stories to share showing how kindness and positive actions can have a beneficial effect on others.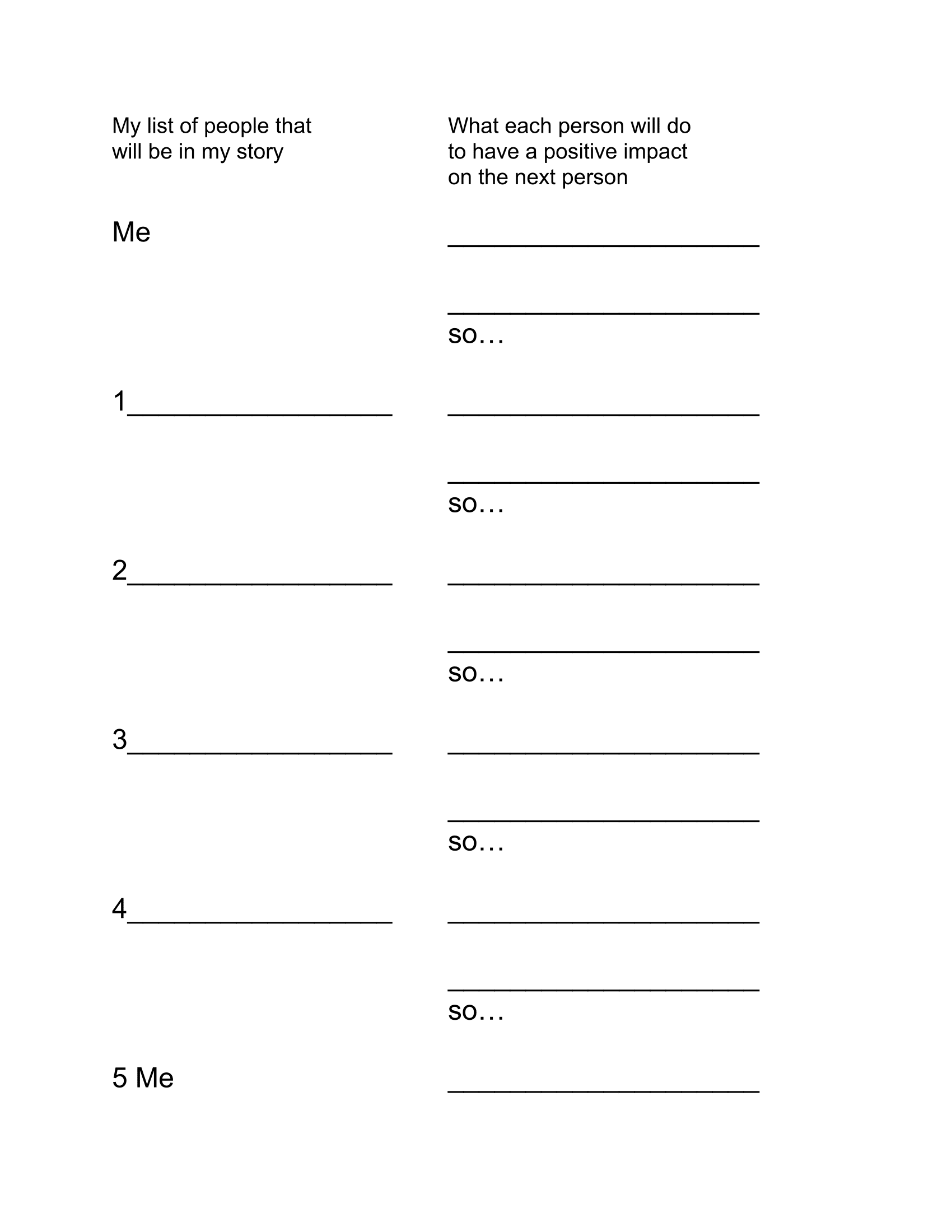 3 - Because Amelia Smiled #4