Odd Velvet – Activity #1: "We Are Unique"
Odd Velvet – Activity #1: "We Are Unique"
Activity #1: "We Are Unique"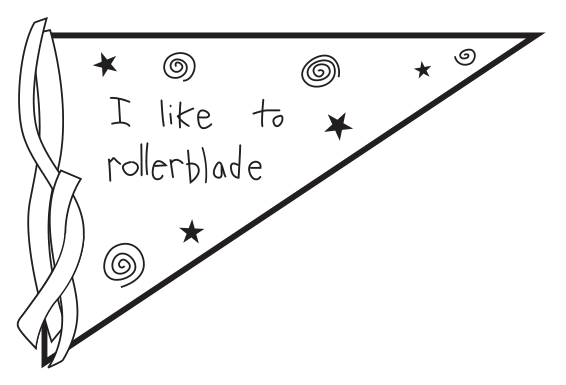 Materials:
Felt markers

Crayons

Coloured tissue paper

Construction paper
Teacher Preparation:
To create pennants, cut various coloured construction paper from corner to opposite corner.

One piece of construction paper creates two pennants. Cut enough for each student.

Cut tissue paper into short strips — approximately 2cm (3/4 inch) by 15cm (6 inch).
Step by Step:
Step One: Brainstorm what makes each student unique, different, or special.
Examples:

I am a good runner. I like grapes. I sleep with the light on. I like hockey.
Step Two: Have each student copy a phrase from the brainstormed ideas onto the pennant using a felt pen.
Step Three: Have the students decorate the pennants with crayons and any other art materials. (Glitter, stickers, etc.)
Step Four: Glue the strips of coloured tissue paper along one edge of the pennant.
End Product:
Personalized pennants proclaiming what is special about each student in the class. The heading above the display of pennants could read: Being Different is Cool! Division 5 is Unique! We Are Unique!