A Ball for All – Activity #5: "Animal Stick-Puppet Role-Play"
A Ball for All – Activity #5: "Animal Stick-Puppet Role-Play"
Activity #5: "Animal Stick-Puppet Role-Play"
This activity reinforces the social skill of joining in. Using the provided situation cards and the stickpuppets created in the previous activity, students will role play specific examples of joining in scenarios.
Materials:
Animal stick-puppets (from Activity #4)

Joining In situation cards (provided)
Teacher Preparation:
Print and cut out the situation cards so each student receives one.
Step by Step:
Step One: Review some of the ways the class has learned to join in appropriately, including the non-verbal and verbal behaviours that Rico Raccoon could have used to join in the ball game.
Step Two: Divide the students into groups of three. Be sure that they each have a situation card and the animal stick-puppet they created in the previous activity.
Step Three: Students take turns role-playing each of the scenarios using their stick-puppets.
Step Four: Once all the students have had a chance to role-play the various scenarios, ask for volunteers to demonstrate their role-play in front of the class.
End Product:
Students have had an opportunity to role-play important scenarios where they were forced to work their way through a variety of joining in situations.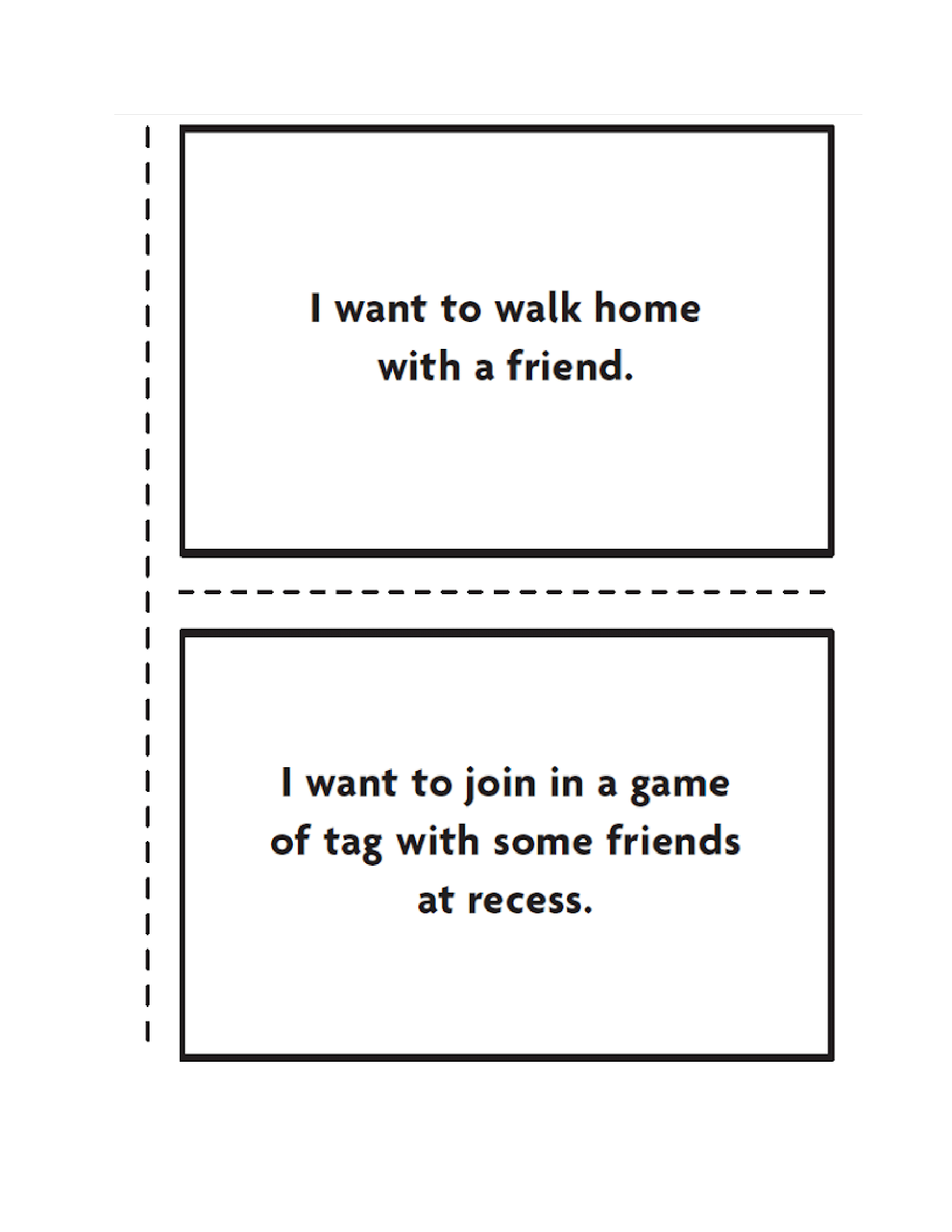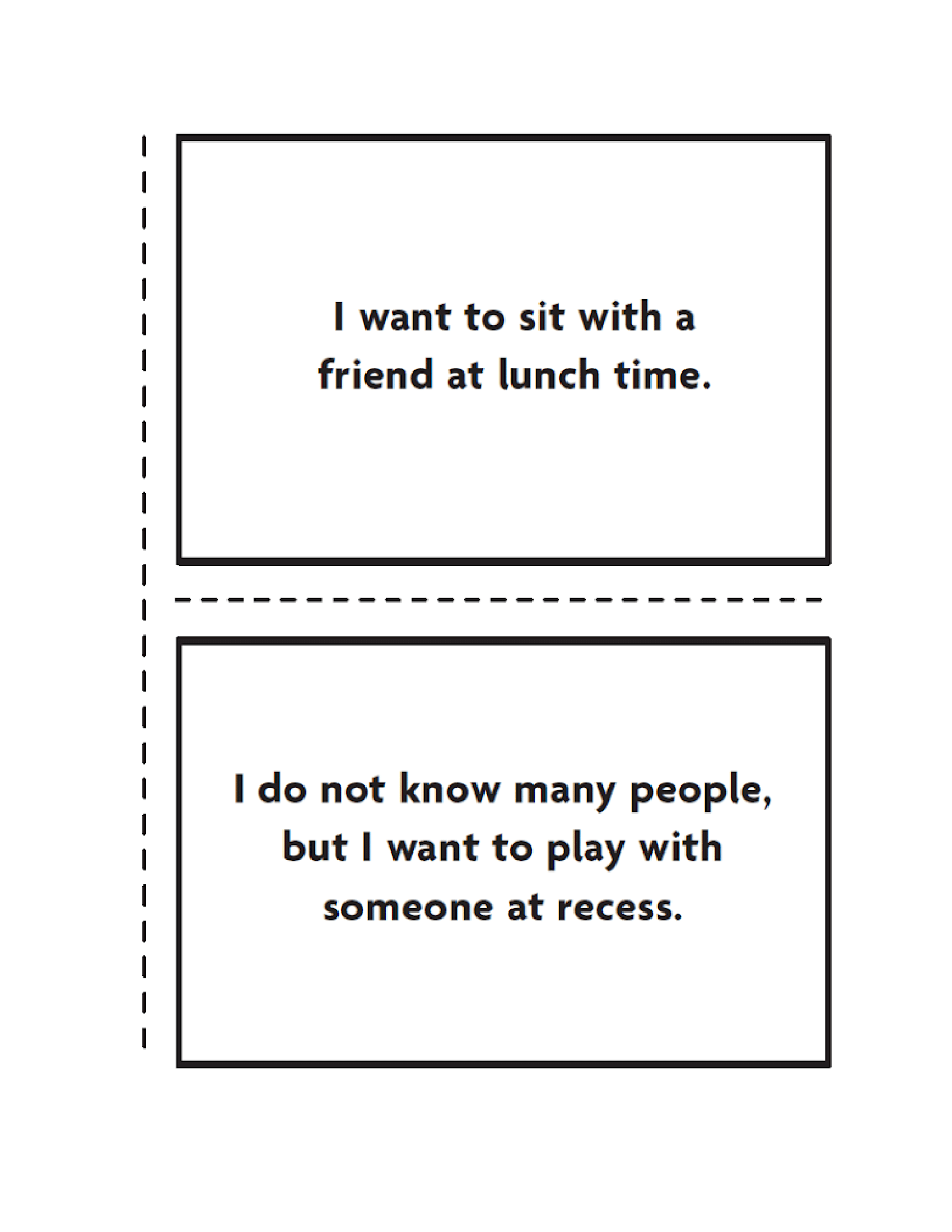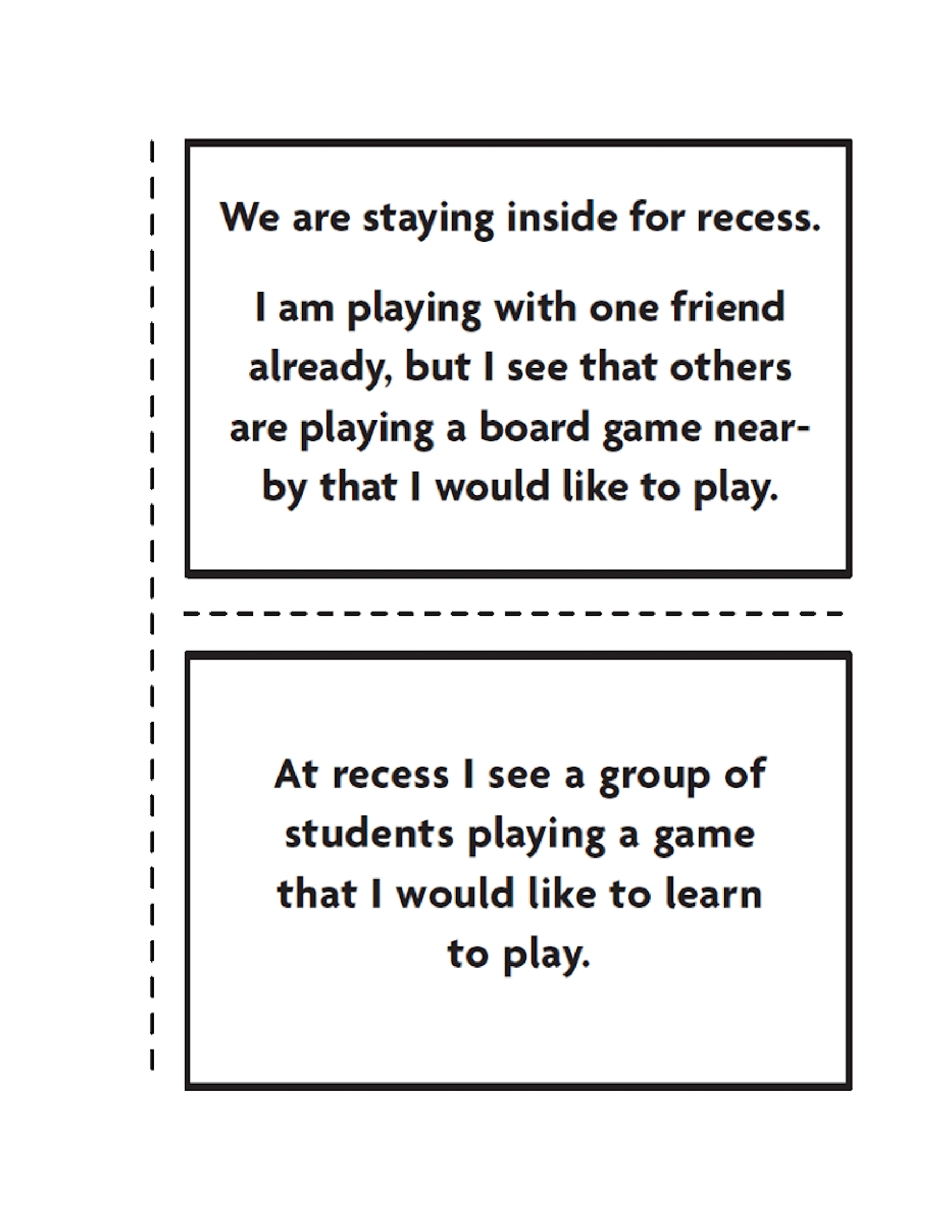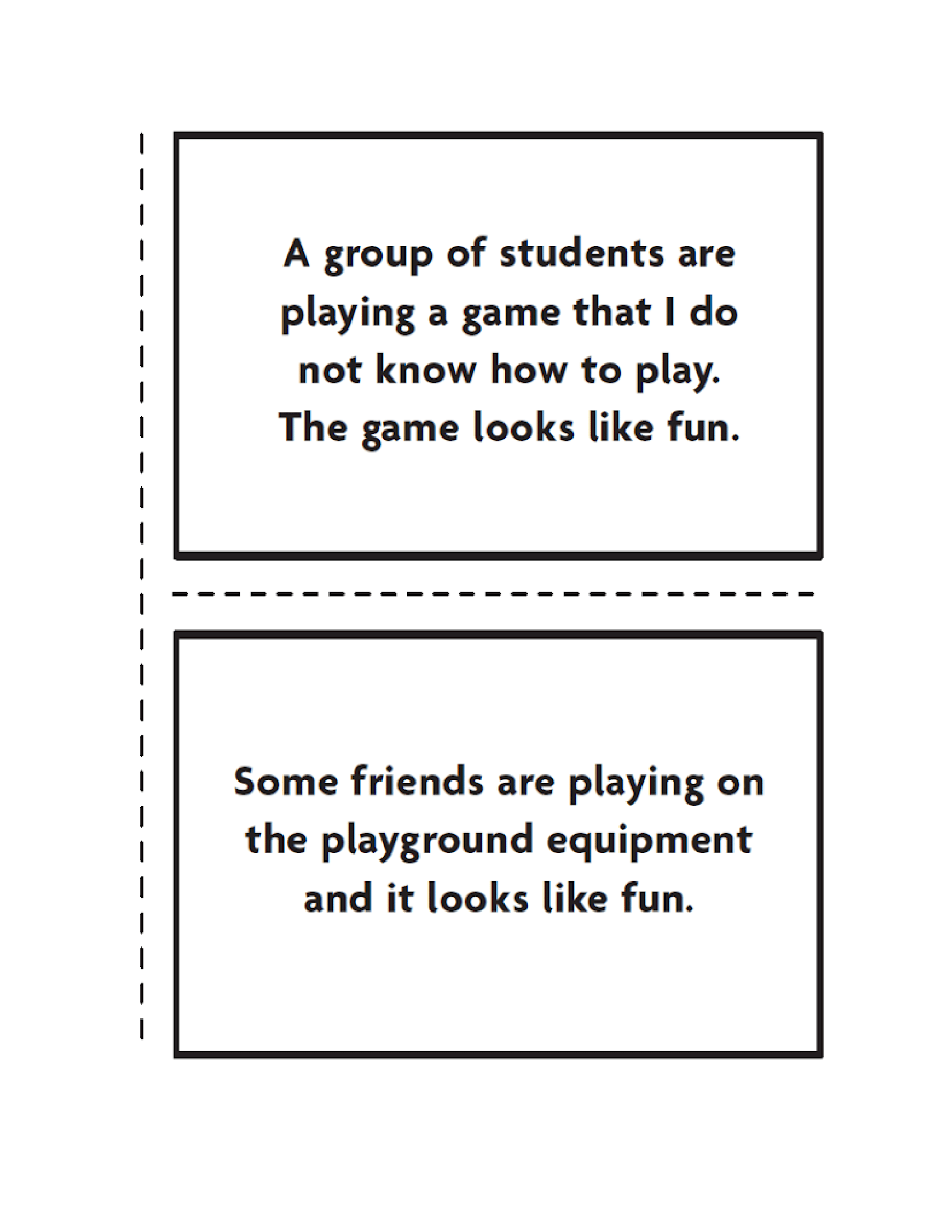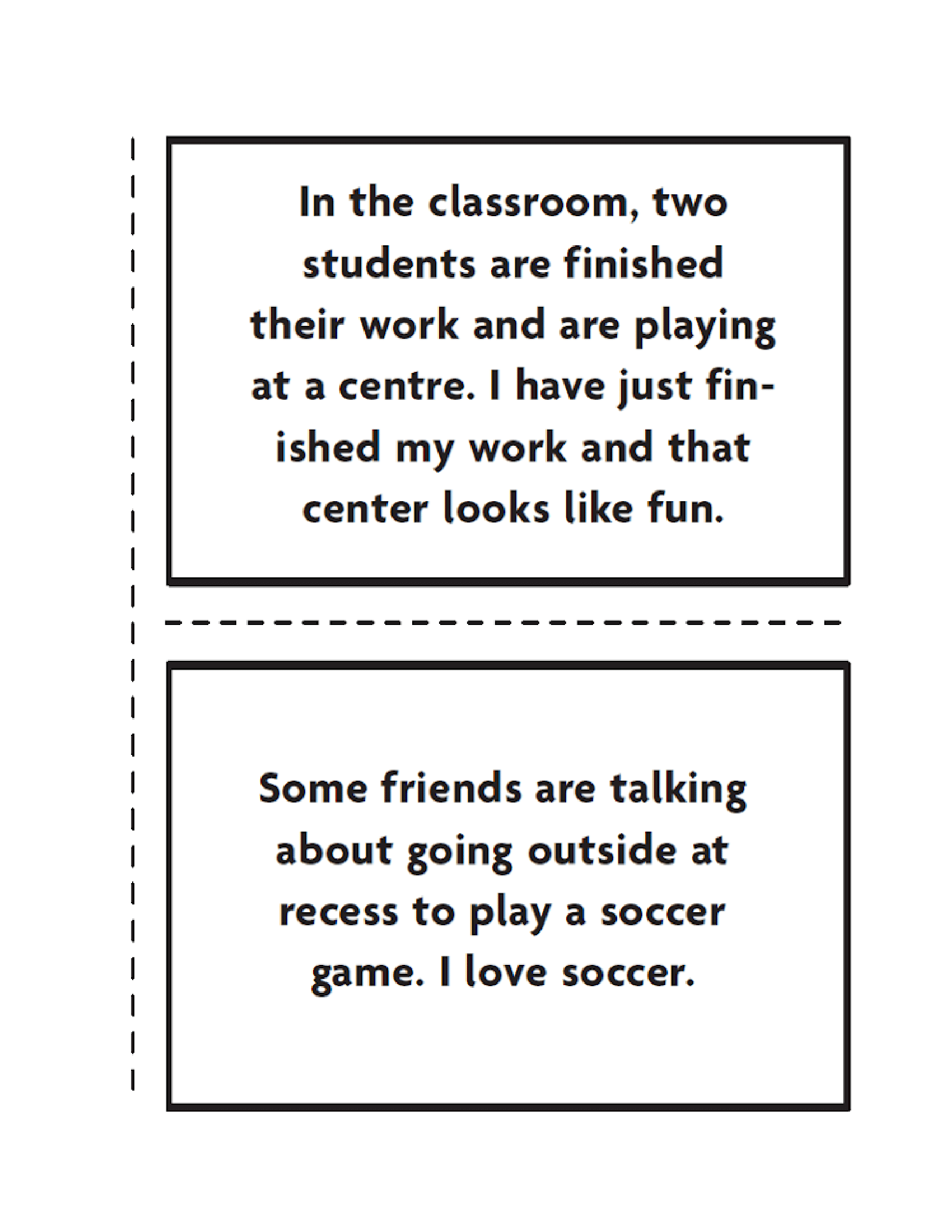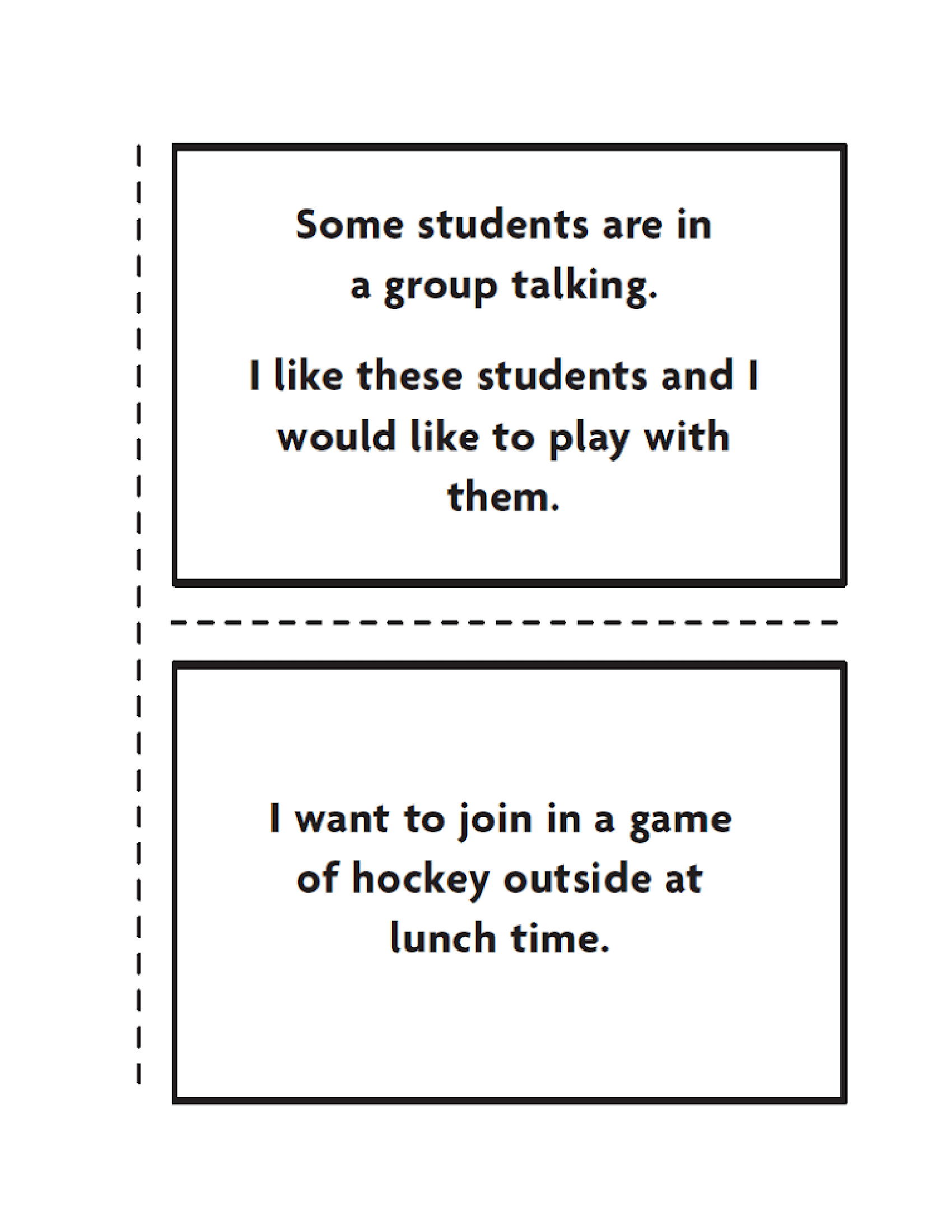 2 - Ball For All #5