I Like Me – Activity #3: "Weekly Feelings Chart"
I Like Me – Activity #3: "Weekly Feelings Chart"
Activity #3: "Weekly Feelings Chart"
This activity helps students identify and keep track of how they feel each day.
Materials:
Weekly Feelings Chart (provided)
Teacher Preparation:
Enlarge and print out enough Weekly Feelings Charts for each student
Step by Step:
Step One: Provide each student with a Weekly Feelings Chart.
Step Two: Have them practice drawing facial expressions that match emotions.
Examples: have everyone draw a face that shows happy, sad, silly, excited
Step Three: After they arrive to class in the morning, after recess, and after lunch, have the students take a few minutes to think about how they are feeling. Each time, have the students draw a face in the appropriate circle to show how they feel and write the name of the feeling below the picture. Do this for one week, three times per day.
End Product:
A week-long collection of individual students' feelings.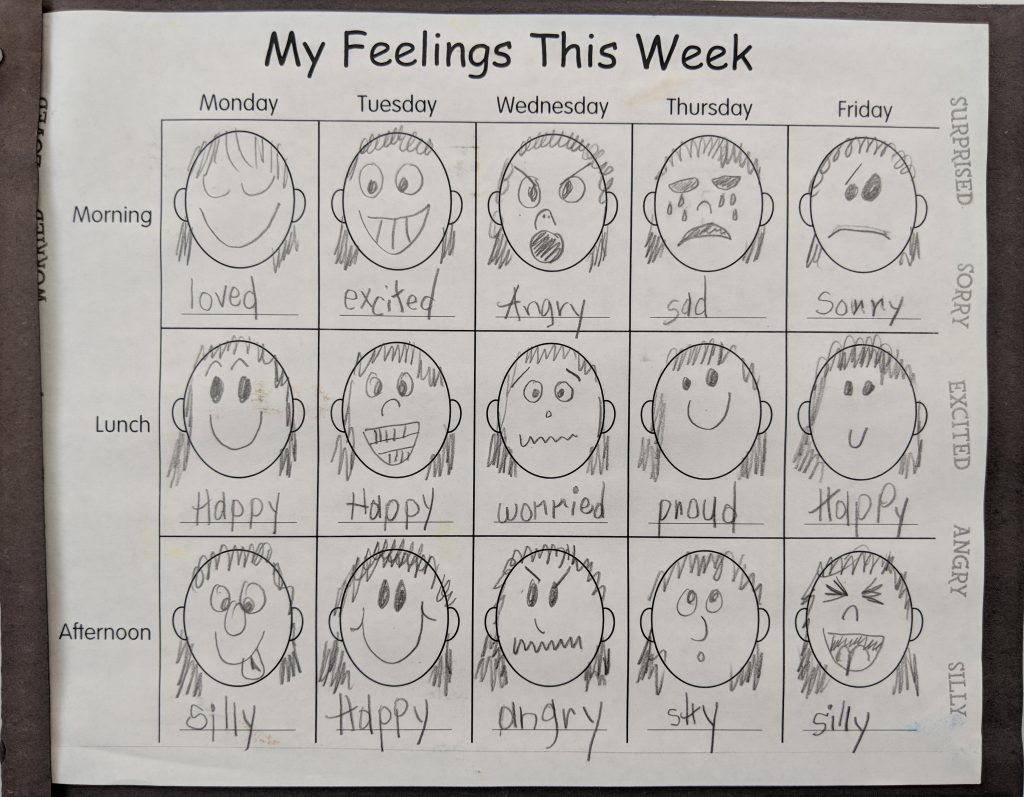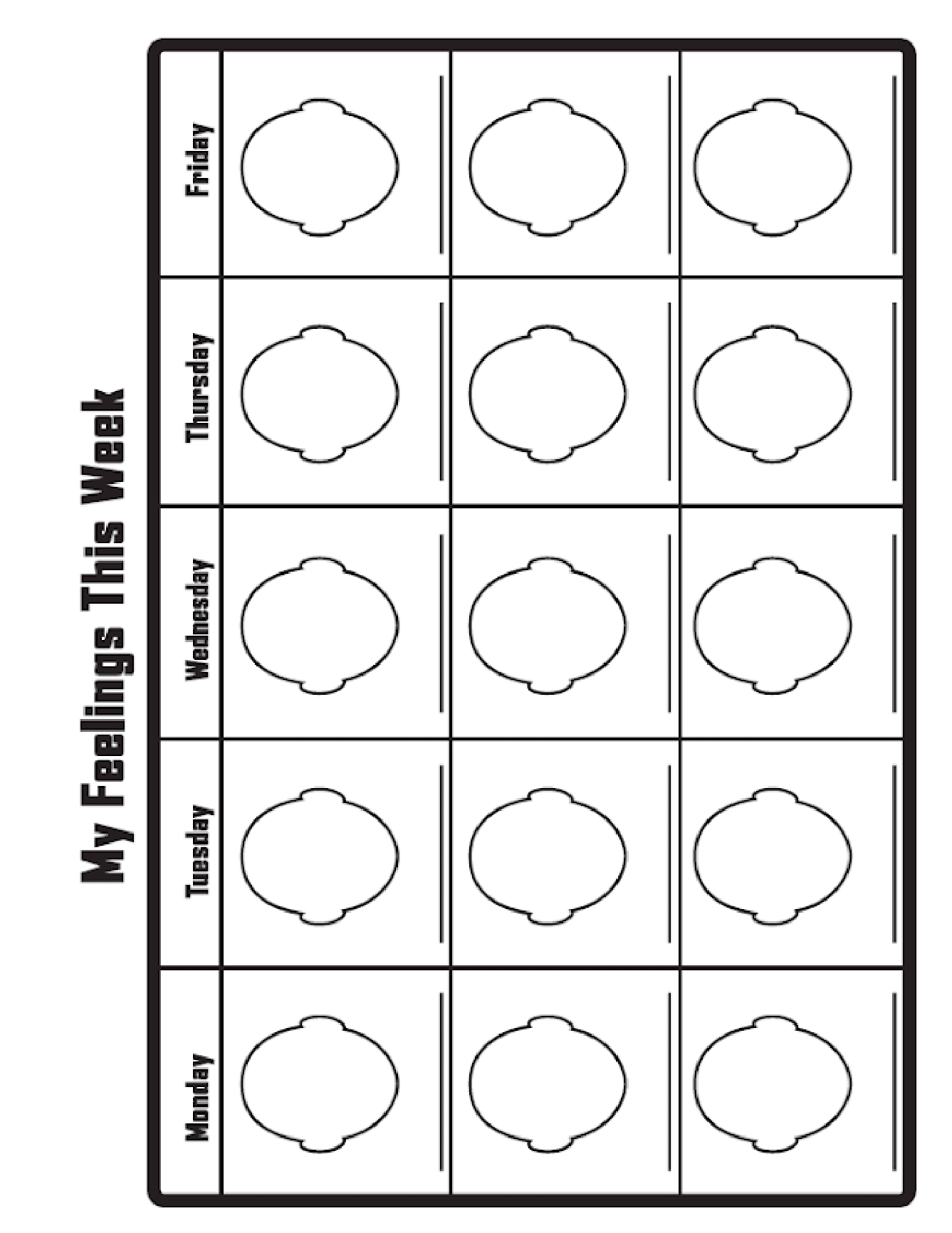 1 - I Like Me #3