Giraffes Can't Dance – Activity #2: "Talking Bubbles"
Giraffes Can't Dance – Activity #2: "Talking Bubbles"
Activity #2: "Talking Bubbles"
This activity reviews the concept of perseverance and encourages students to think about things they can be good at.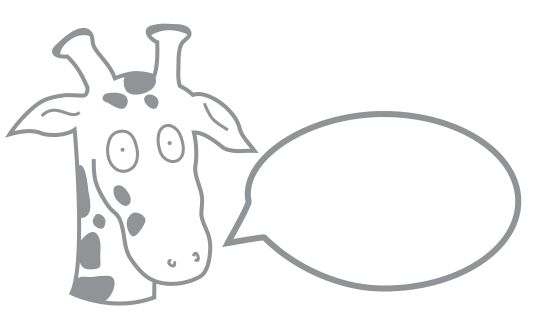 Materials:
9" x 12" Giraffe template (provided)

Tempura paints and brushes

Talking Bubble template (provided) (brown, orange, yellow, black, etc)

Black construction paper

Scissors

Glue
Teacher Preparation:
Print enough Talking Bubble templates for each student

Print enough Giraffe templates for each student
Step by Step:
Step One: Review the meaning of the word perseverance. Have the students brainstorm ways that they have persevered in the classroom, at home or out on the playground. Have them identify what their goals were and what the challenges were while persevering. Teacher records student answers on chart paper.
Step Two: On their Talking Bubble, students write a sentence that explains what they can do when they persevere. (E.g. – "When I keep trying, I can ride my bike.")
Step Three: Students cut out the Talking Bubble and glue on black construction paper. Then, cut around the bubble leaving a 1″ outline.
Step Four: On the giraffe template, have students paint their giraffe with the colours provided.
Step Five: Allow to dry. Outline the giraffe in thick black felt pen.
Step Six: Students cut out the giraffe and glue onto black construction paper leaving a 1" outline
End Product:
A class-set of giraffe heads "saying" encouraging phrases that the students thought of. Students can name each of their giraffes as well.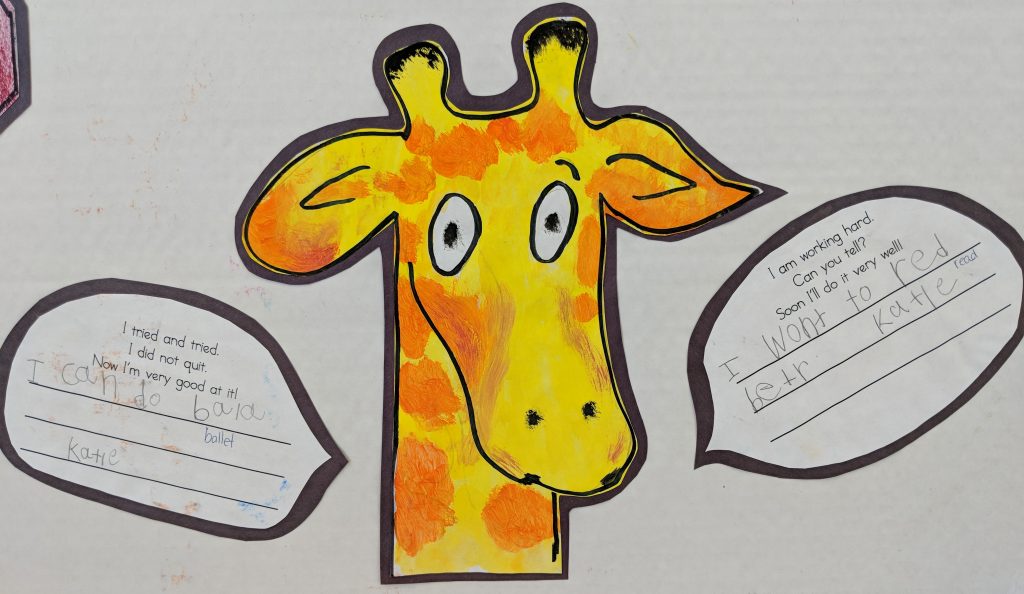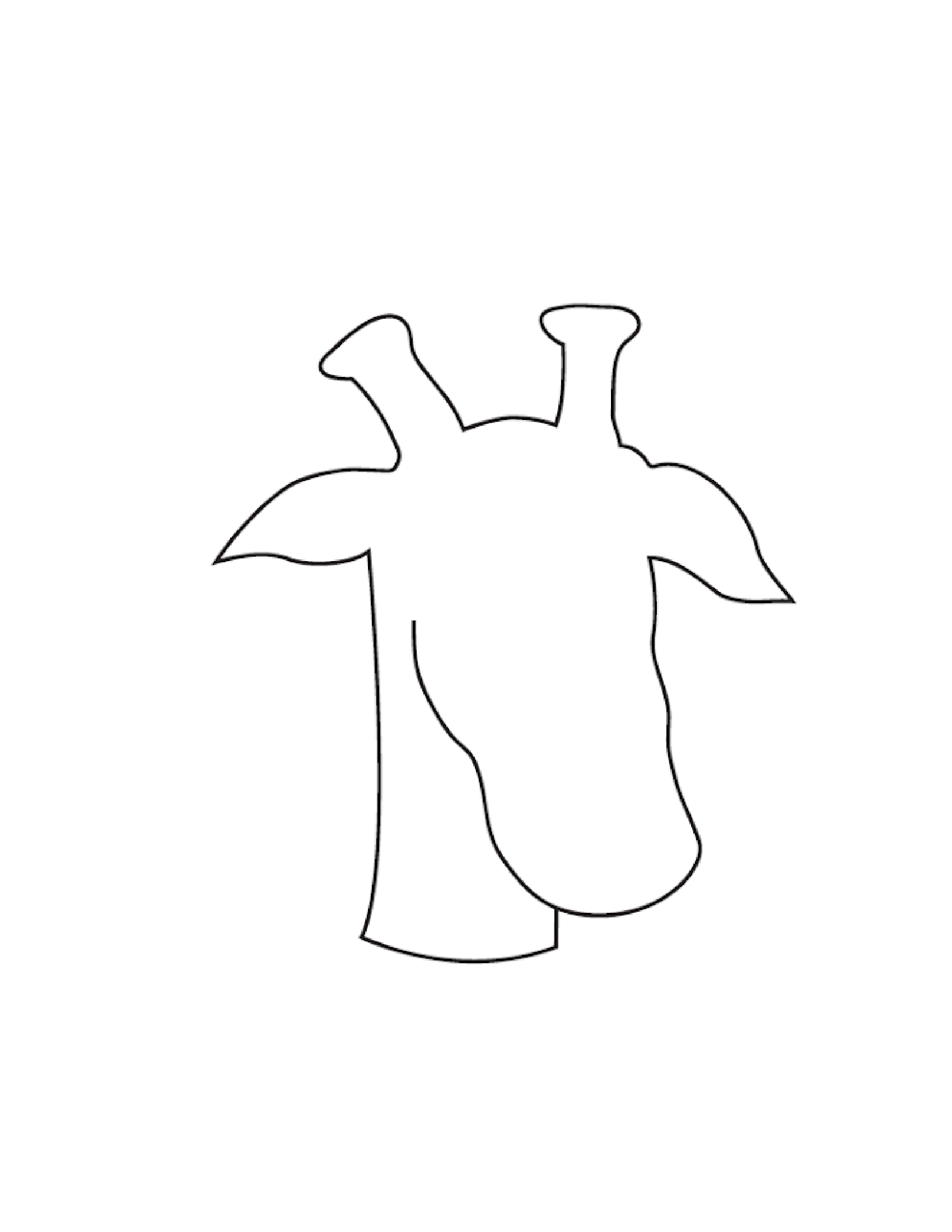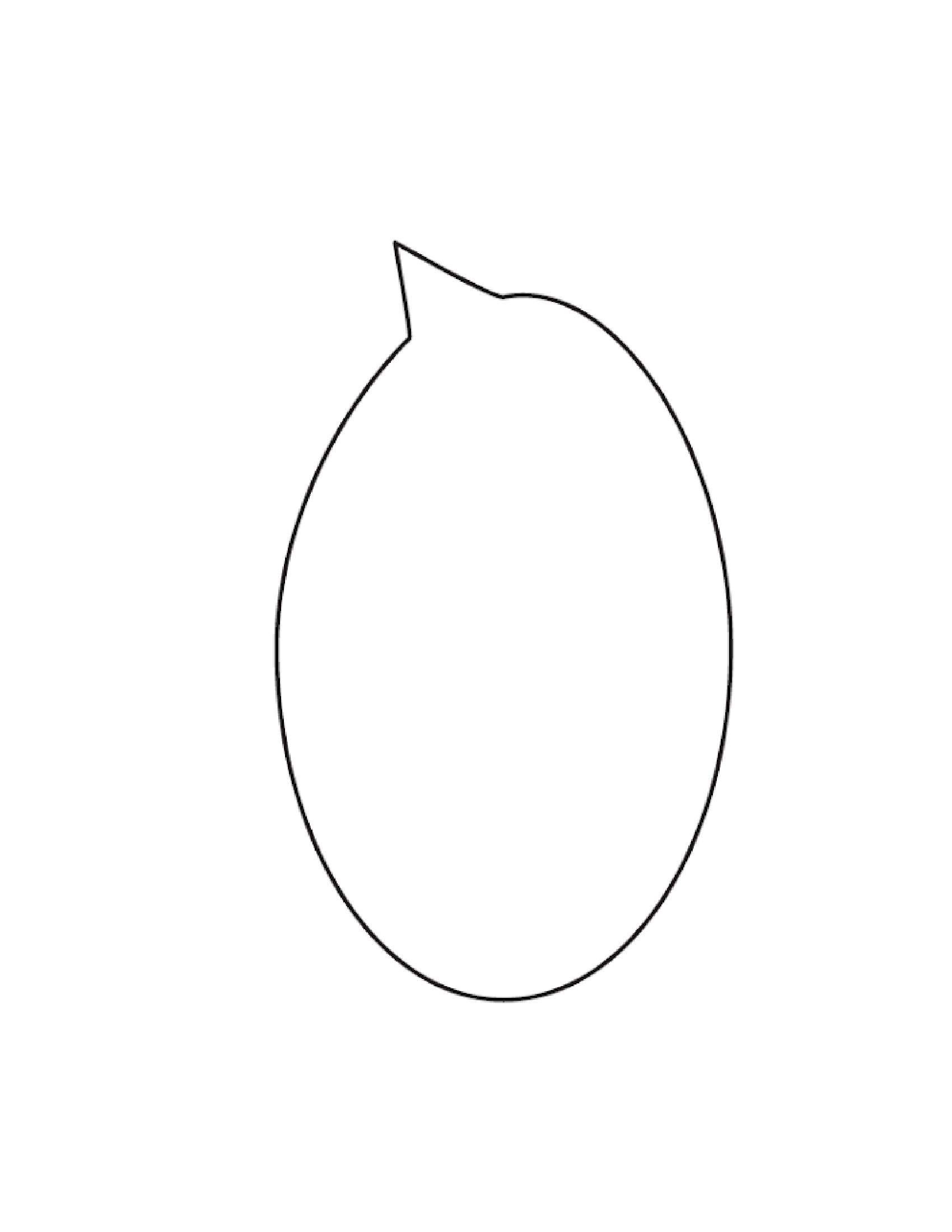 1 - Giraffes Can't Dance #2