Enemy Pie – Activity #5: "Friendship Pie"
Enemy Pie – Activity #5: "Friendship Pie"
Activity #5: "Friendship Pie"
Students work together in small groups to create a friendship pie that is full of positive phrases about what makes a good friend.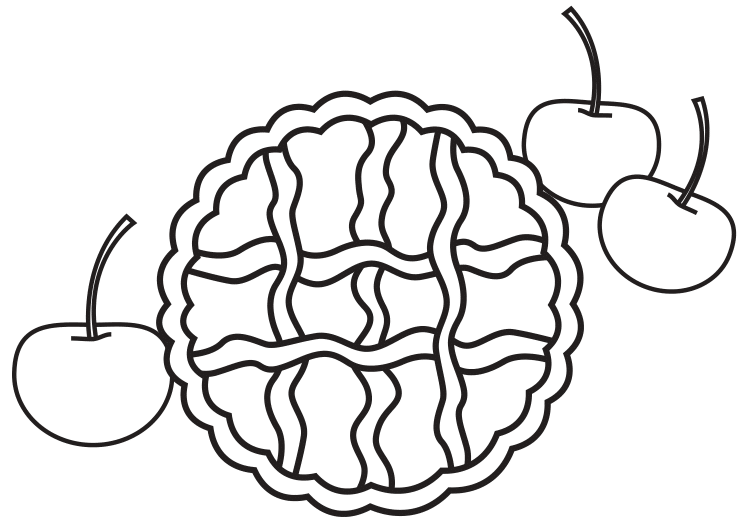 Materials:
Cherry template (provided)

Brown, red, and green construction paper

Tinfoil pie plates

Tissue paper (variety of colours)

Scissors

Glue

Black felt pen
Teacher Preparation:
Print enough cherry templates onto manila tag board for each student.

Assemble students in groups of 3 or 4.
Step by Step:
Step One: With the cherry template, students trace and cut their cherry out of red construction paper.
Step Two: Students cut a thin strip of green construction paper and glue it to the top of the cherry as the stem.
Step Three: From the brainstormed list of what makes a good friend, students print one of these ideas on their cherry using a black felt pen.
Step Four: Use the tissue paper as pie filling by crumpling it and gluing it into the bottom of the pie plate until it reaches the top.
Step Five: Students tear thin strips of brown construction paper and criss-cross them across the top of the tissue paper to be the pastry. Glue them into place.
Step Six: Involve the students when displaying this activity on the bulletin board, having them secure their cherries in close proximity to their pie.
End Product:
A delicious-looking display of cherry pies that help reinforce characteristics of what makes a good friend.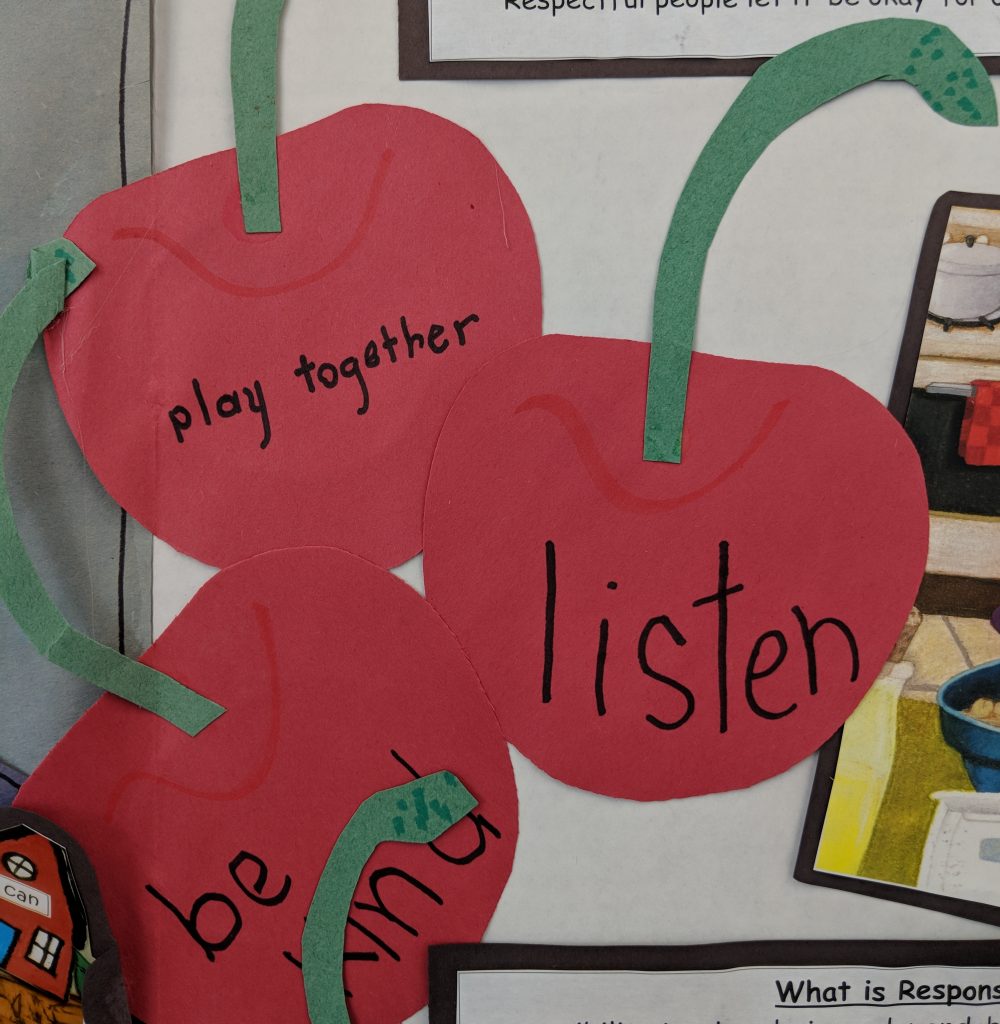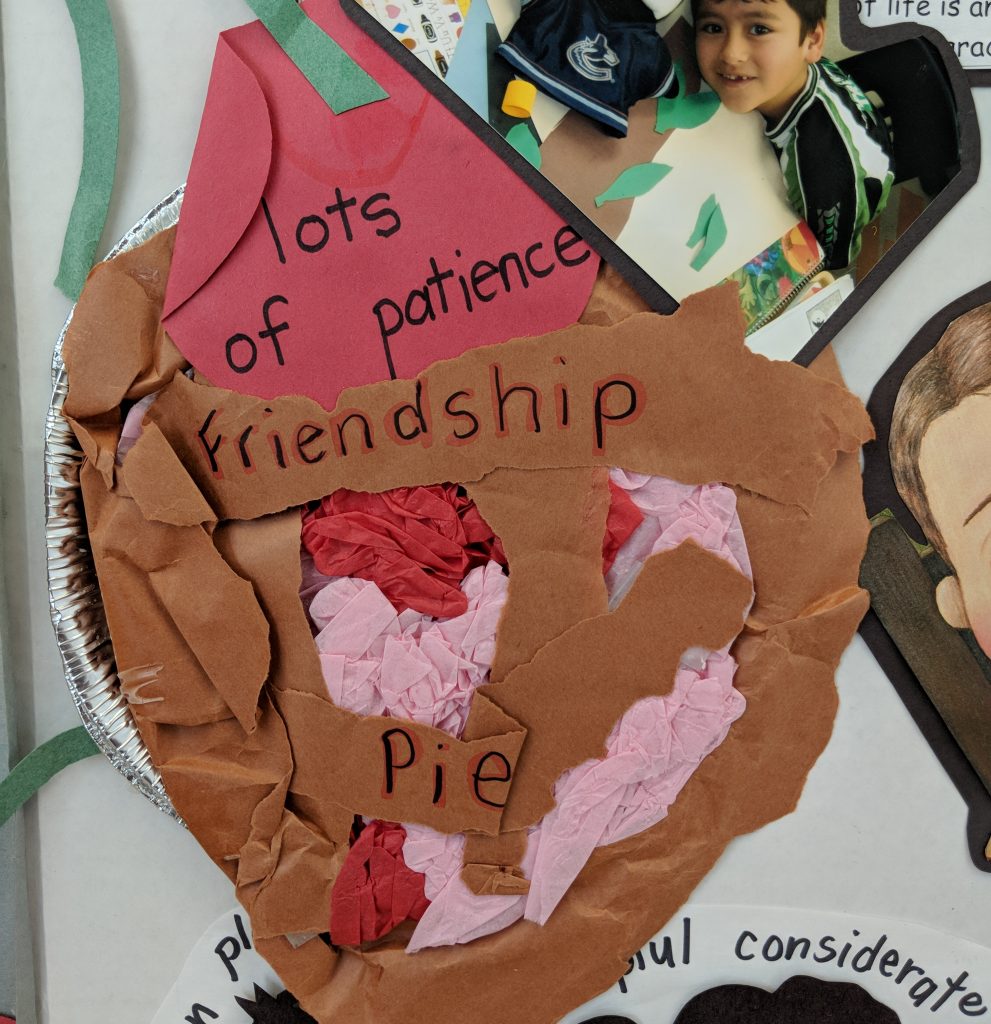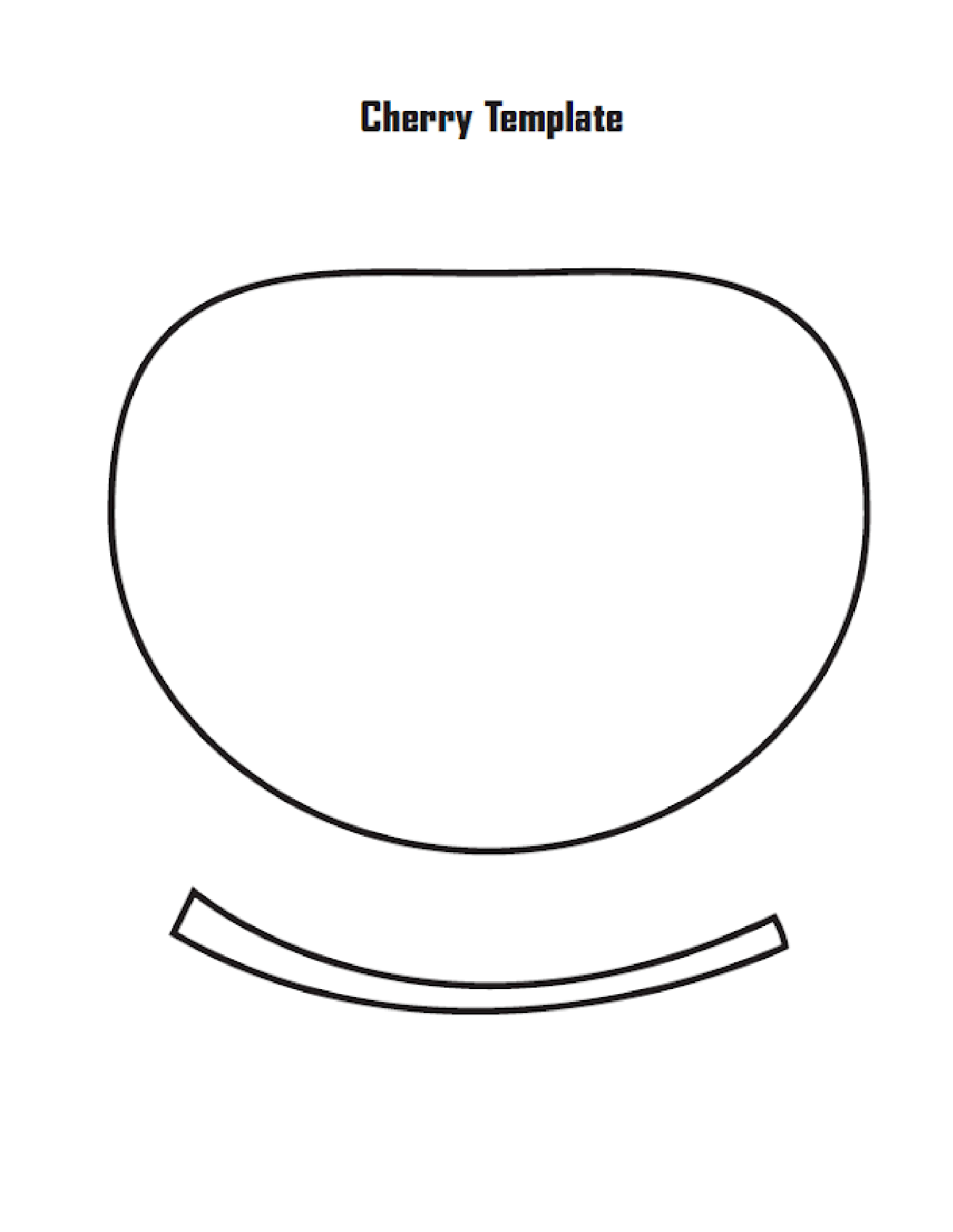 2 - Enemy Pie #5