Giraffes Can't Dance – Activity #1: "Gerald – An Amazing Character"
Giraffes Can't Dance – Activity #1: "Gerald – An Amazing Character"
Activity #1: "Gerald—An Amazing Character"
This is a directed drawing activity that allows students to practice their free-hand drawing and break free of the habit of using tracers.
Materials:
White pieces of paper

1 piece 6"of yellow

cord/rope per student

Large (12" x 18") blue construction paper

Thick black felt markers

Large (12" x 18") yellow

construction paper

Scissors

Glue sticks

Oil pastels of various

colours

Pencils

Option: can use 9×12 instead of 12×18 blue and yellow construction paper
Teacher Preparation:
Print pictures (colour copies, ideally) from the book of Gerald dancing and have them as

visuals pinned up on the board. If possible, even have one picture per student at their desks so

they have a clear idea of the shape of the giraffe. Option: photocopy on 11×17 copies of the inside cover of the book showing Gerald in a variety of poses (can be shared between small groups). Or use a document camera/ipad to display on classroom screen.

Cut a 6" piece of yellow cord/rope for each student.
Step by Step:
Step One: Have the students practice drawing the various parts of the giraffe, step-by-step, on white paper or a whiteboard or a chalkboard.
Step Two: Now, on their large piece of yellow construction paper, have students draw a large dancing giraffe with their pencil. Teacher can walk around to assist. The giraffe should be as big as the paper.
Step Three: Have students colour brown squares and rectangles over the giraffe's body. Then outline their giraffes with thick black felt pen and cut them out.
Step Four: Glue the giraffes onto the large blue construction paper. Remind the students that they are also going to be gluing on a tail so try not to glue that part (the bum) of the giraffe onto the paper.
Step Five: Tuck the rope (tail) under the giraffe's body and glue it into place.
Step Six: Using pastels, students decorate the background of their giraffe, dancing in the moonlight. The blue construction paper is the night sky. Also encourage drawing of trees, fireflies, butterflies, flowers, grass, moon, stars, etc
Optional:
For an interesting effect, have students use gold or silver coloured pens to add hand drawn stars, the moon, or other designs in the background.
End Product:
A class-set of unique dancing giraffes, with a bulletin board headline that could read: Who Says Giraffes Can't Dance?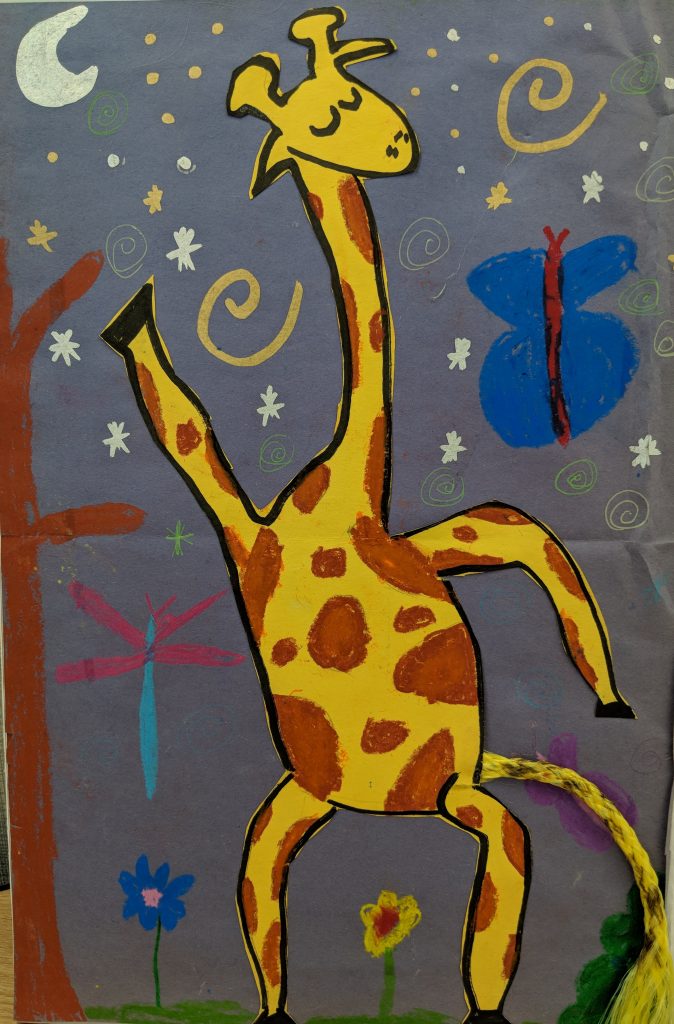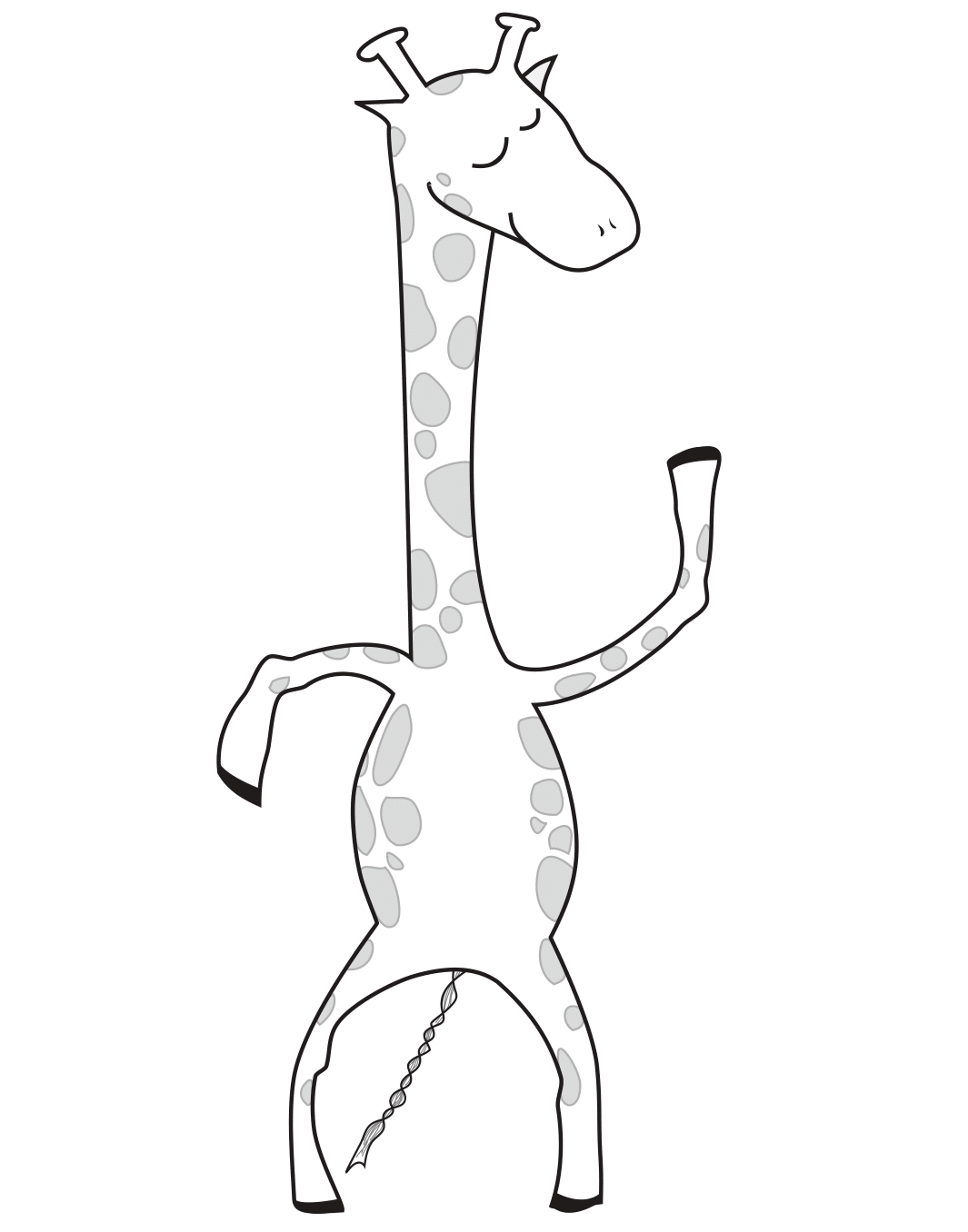 1 - Giraffes Cant Dance #1