The Recess Queen – Activity #2: "Ingredients for Compassion"
The Recess Queen – Activity #2: "Ingredients for Compassion"
Activity #2: "Ingredients for Compassion"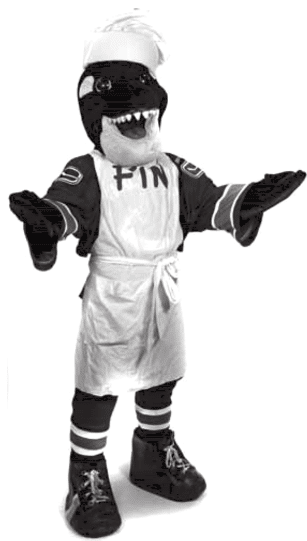 Materials:
23cm (9 inch) paper plate

Writing circle (provided)

Various materials for decoration (glitter, wool, macaroni,

ribbon, stickers)

Crayons/felt markers
Teacher Preparation:
Print a writing circle for each student.
Step by Step:
Step One: Brainstorm descriptions that cooks use for measuring ingredients.
Example:

teaspoon, tablespoon, pinch, smidgen, parts, litre, dash, cup, bowl.
Step Two: Brainstorm ideas that would be qualities of a compassionate person.
Example:

hugs, love, kindness, smiles, giving, friendly, fairness, honesty.
Step Three: Combine the ideas from steps 1 and 2 to create ingredient sentences.
Example:

A pinch of fairness. A litre of hugs. A dash of smiles.
Step Four: Have the students cut out their writing circles. From the brainstormed ideas, have them write their ingredients for compassion on the writing circles.
Step Five: Students then glue their writing circles to the inside of the paper plate. Decorate the edges of the plate with various craft materials.
End Product:
A yummy display of plates filled with ingredients for compassion.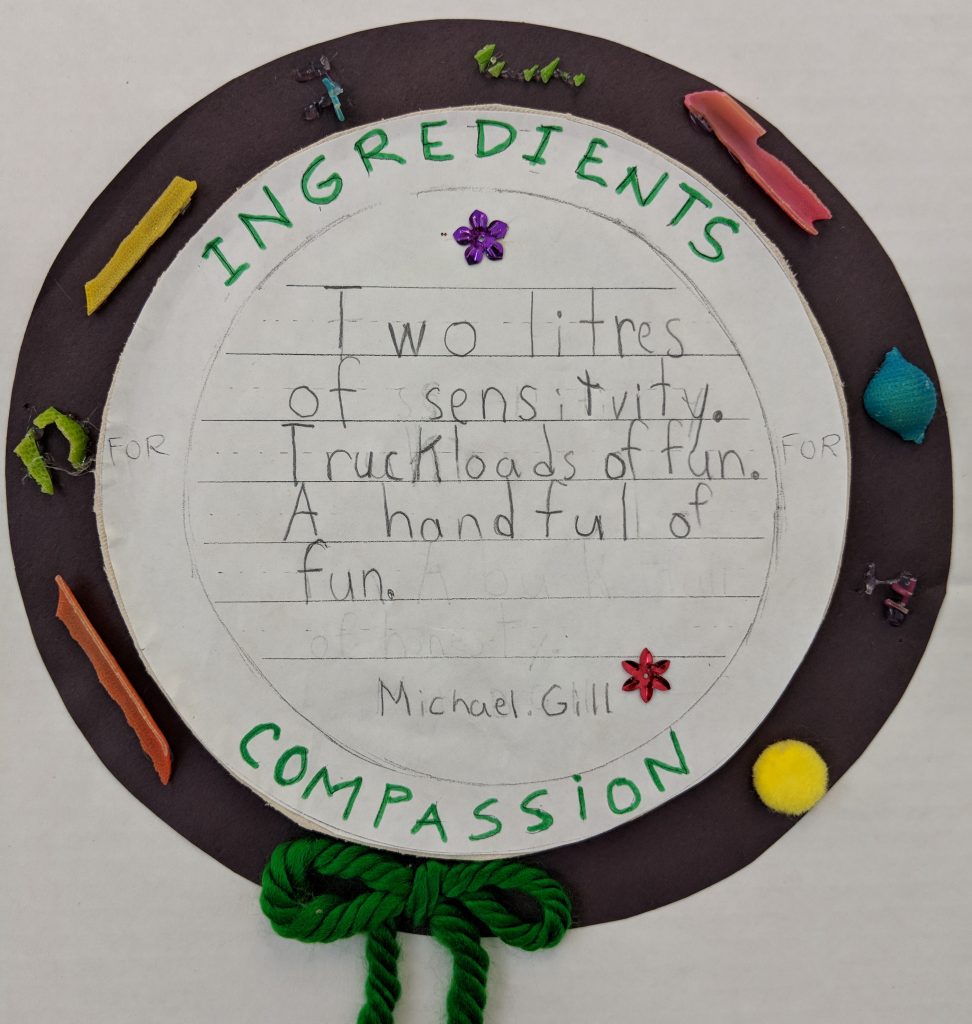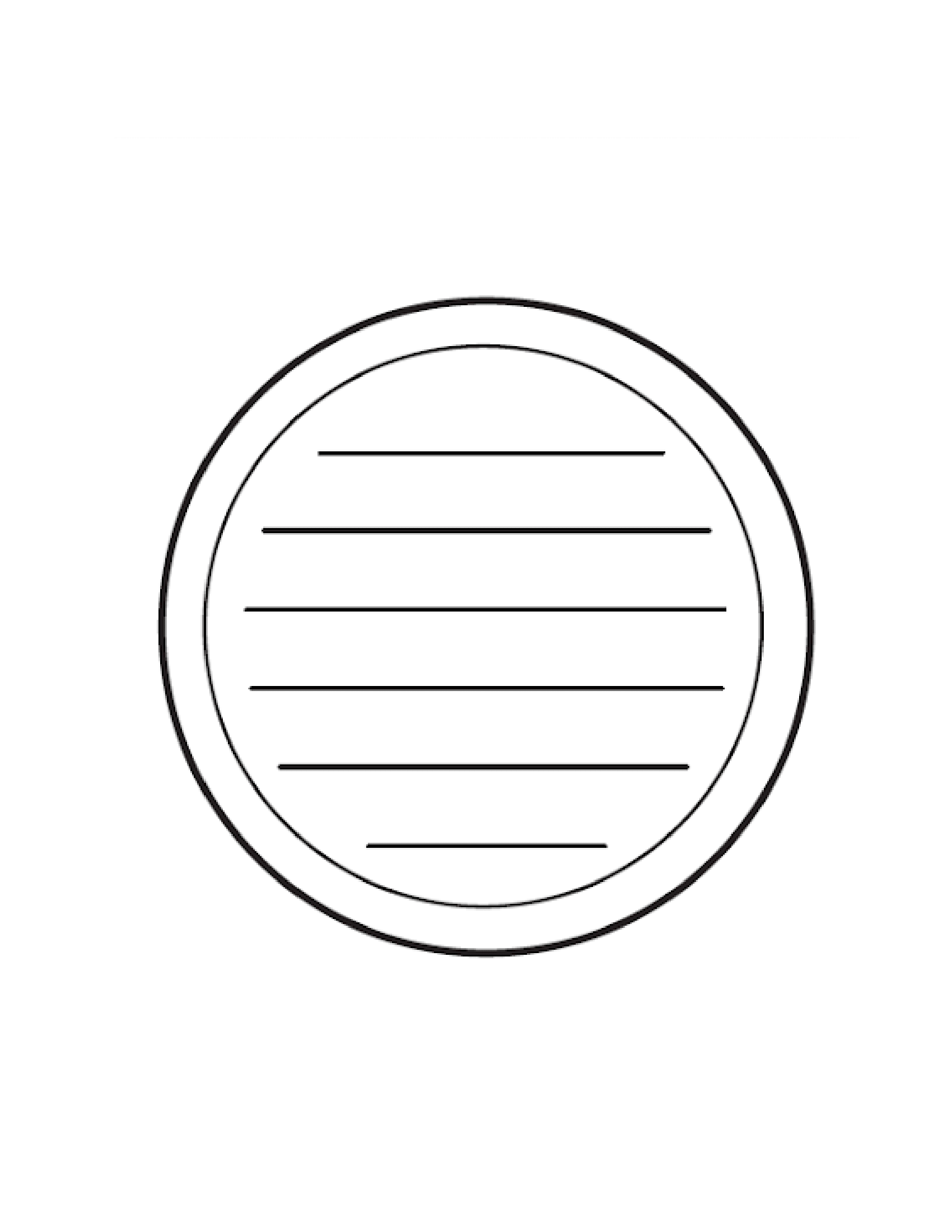 K - Recess Queen #2