Doggie in the Window – Activity #1: "Sequence Charts"
Doggie in the Window – Activity #1: "Sequence Charts"
Activity 1: "Sequence Charts"
Students learn to identify the sequence of events in a story.
Materials:
Sequence chart pages (provided)

Optional: one page of whole story sequencing per student

Chart paper

Felt pans
Teacher Preparation:
Print enough sequence charts so each student has one step
Step by Step:
Step One: Explain to the students what it means to put things in sequence and that it is important to understand the order in which events happen. Time (when an event occurs) sets up an order called a 'sequence of events'.
Step Two: On chart paper, draw a large sequence chart to show the students how it works. Have the students discuss the sequence of events of Doggie dressing up like different characters.
First, Doggie dressed up as ..? (zebra-print kitten)

Next, Doggie dressed up as…? (goldfish)

Then, Doggie dressed up as…? (bird)

Lastly, Doggie dressed up as…? (green lizard)
Step Three: Divide the class into groups of four students and provide each group with the four sequence chart pages.
Step Four: Students in each group decide which step they would like to do, each selecting a different step. Be sure the students receive the corresponding sequence page.
Step Five: In their groups, students discuss the order in which Doggie dressed up in different costumes. They complete their sequence page by completing the sentence stem and then drawing Doggie in that costume.
Optional: Have each student complete their own whole story sequencing activity using the worksheet provided.
End Product:
A display of sequence charts of Doggie dressing up in different costumes. If mounting on a bulletin board, post each group's four sequence pages together.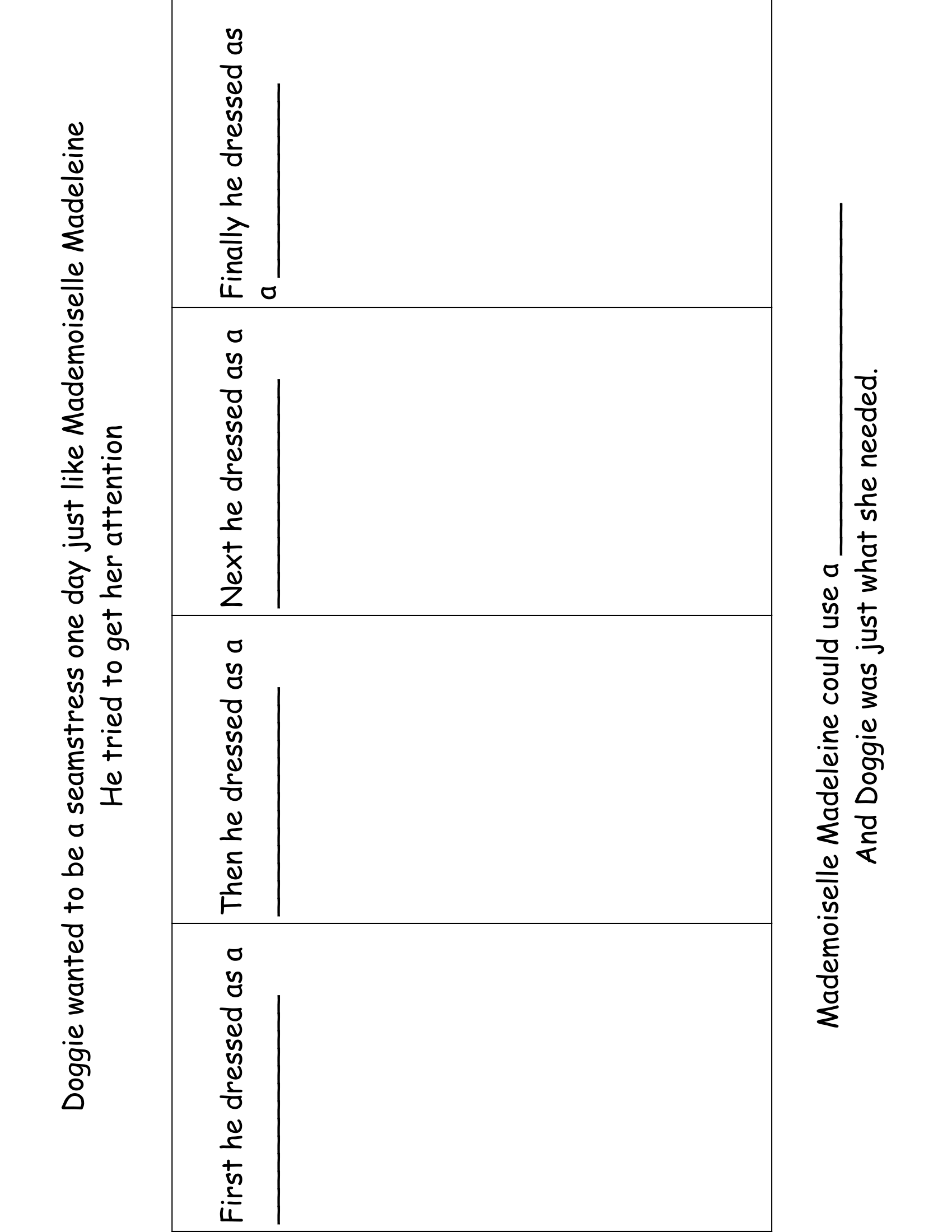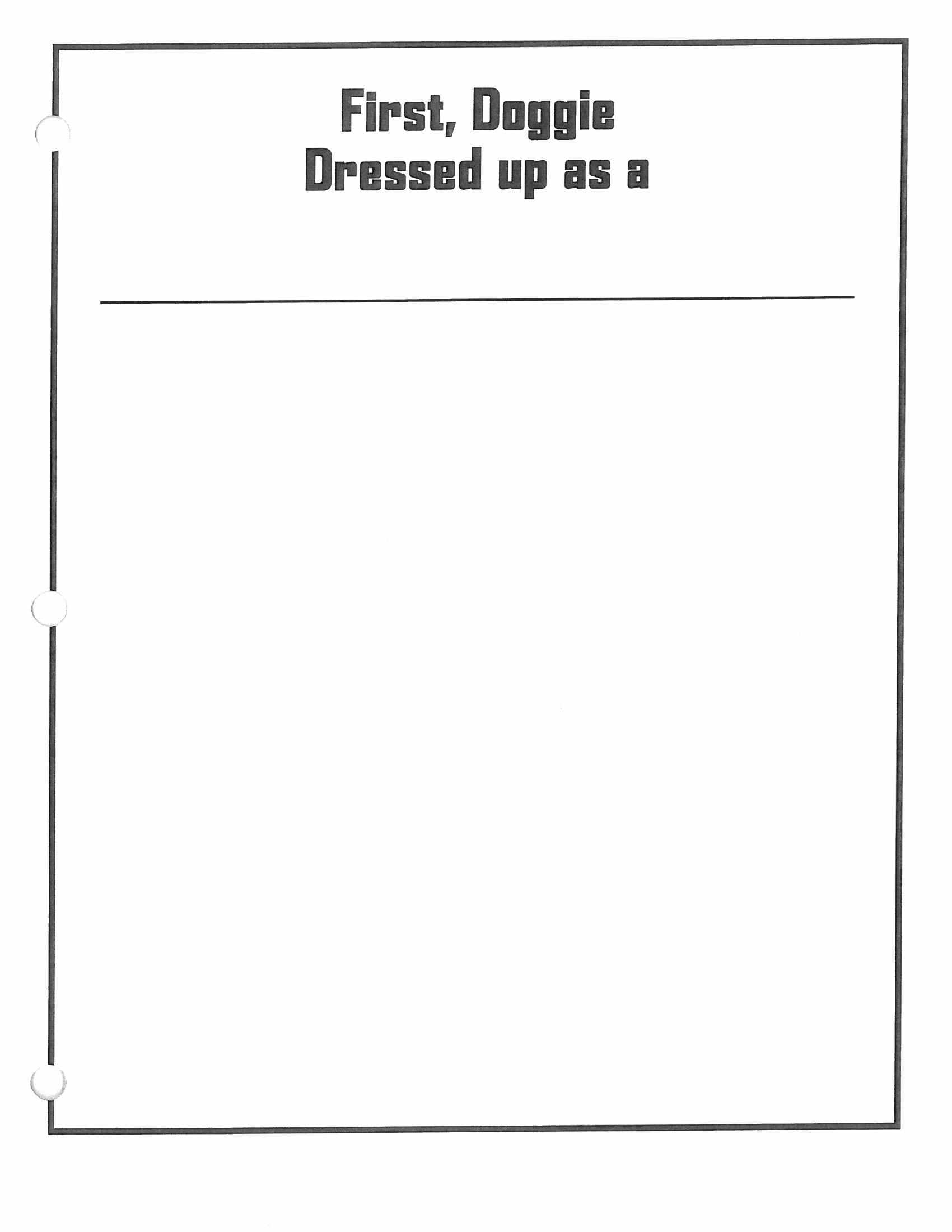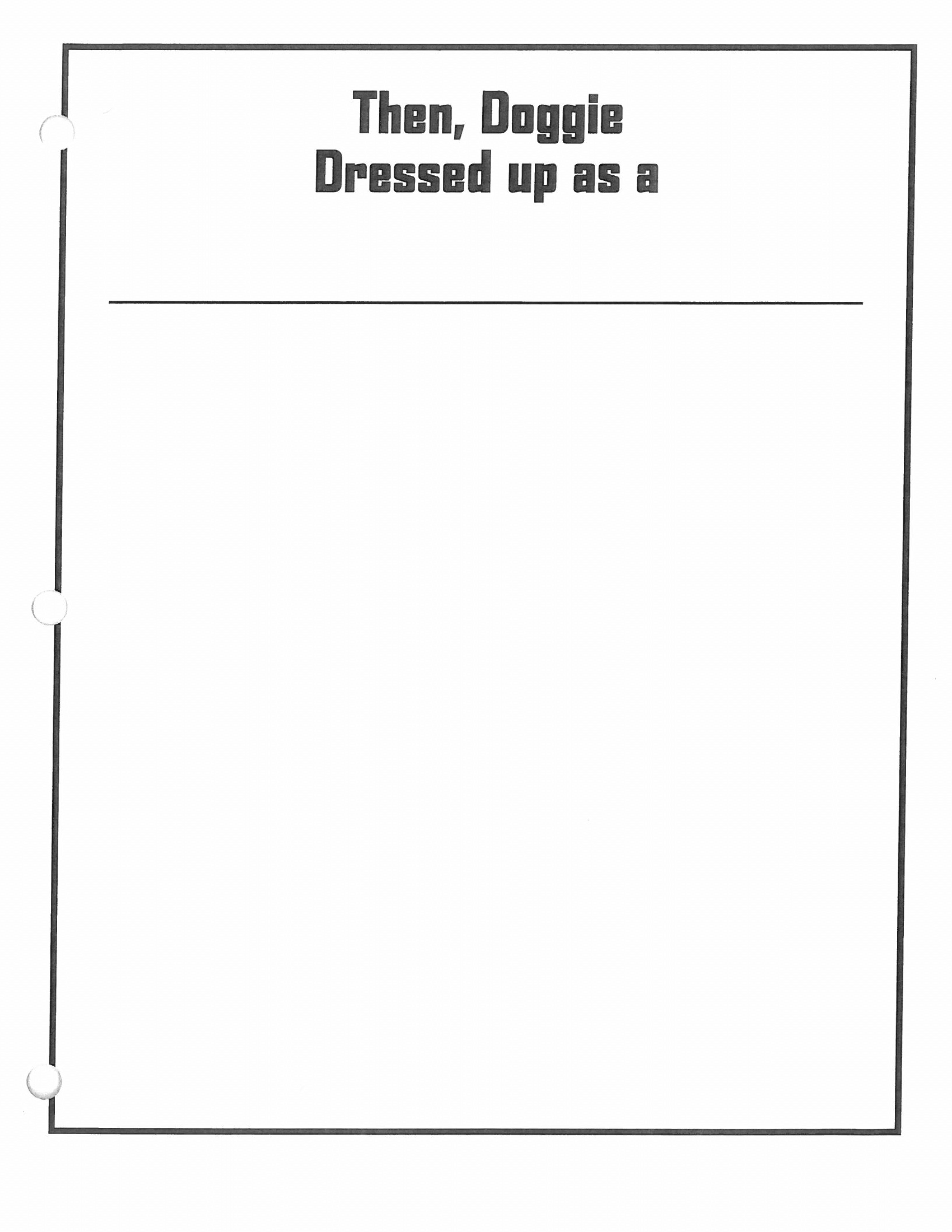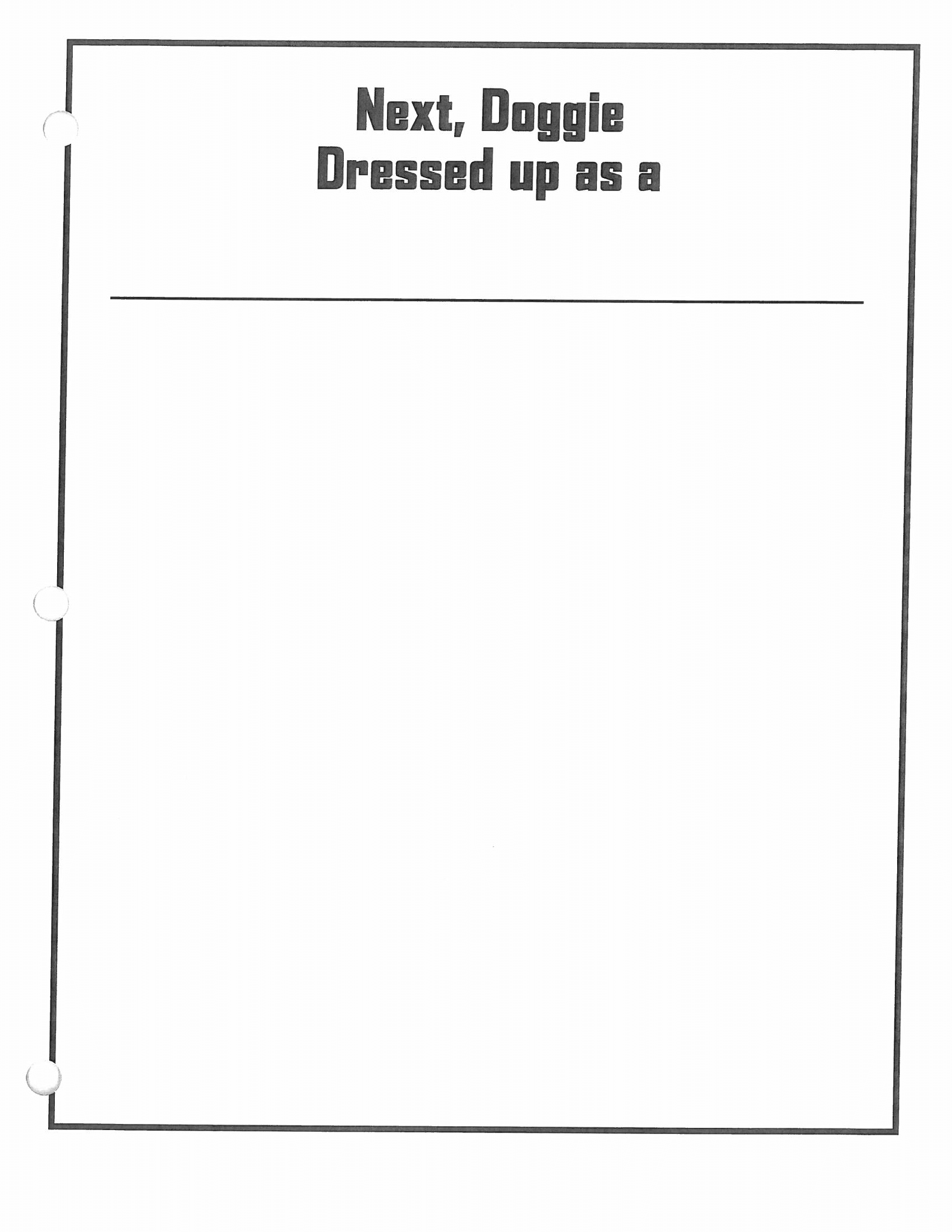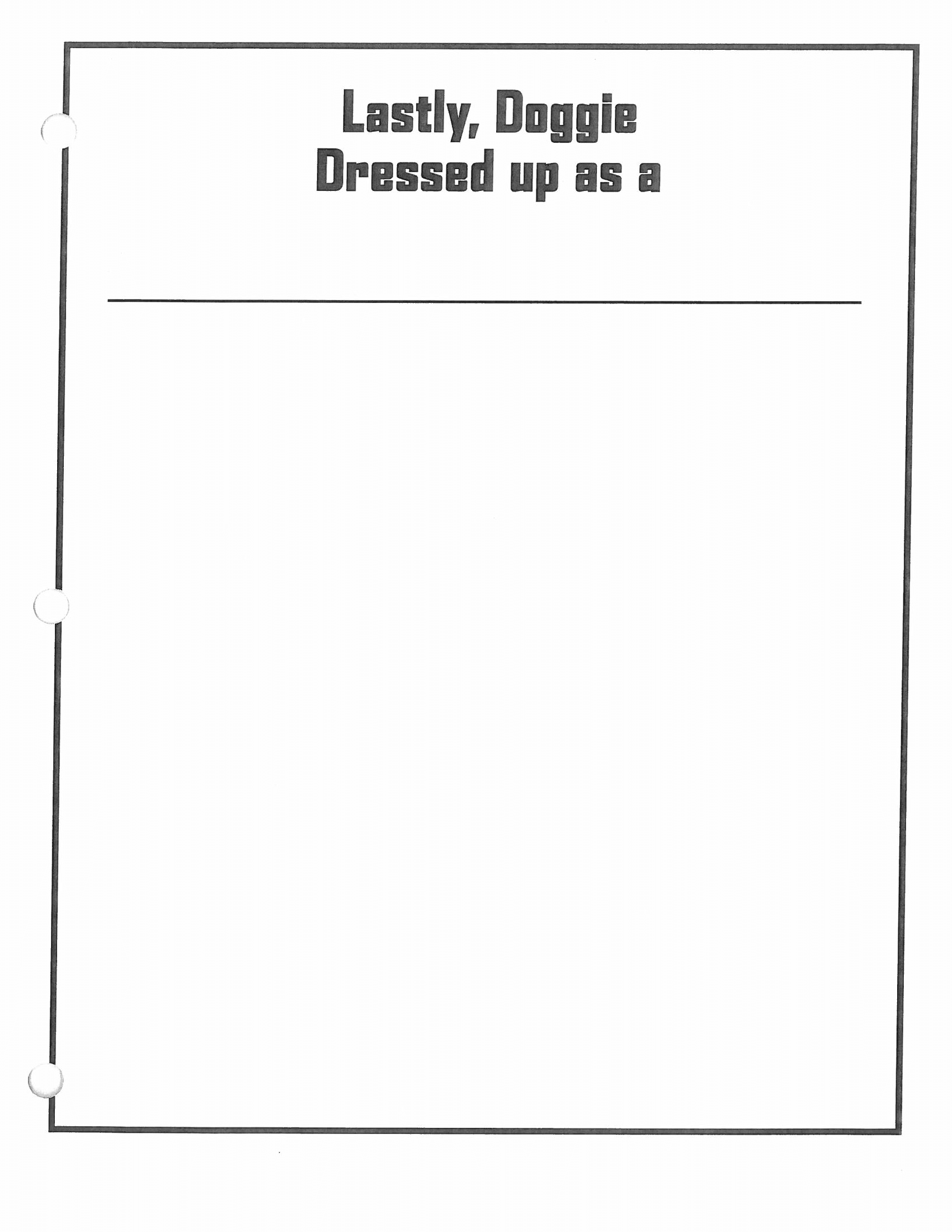 1 - Doggie Window #1