The Little Engine That Could – Activity #2: "Steps for Success!"
The Little Engine That Could – Activity #2: "Steps for Success!"
Activity #2: "Steps for Success!"
This activity emphasizes the importance of setting goals and how to make plans to achieve those goals.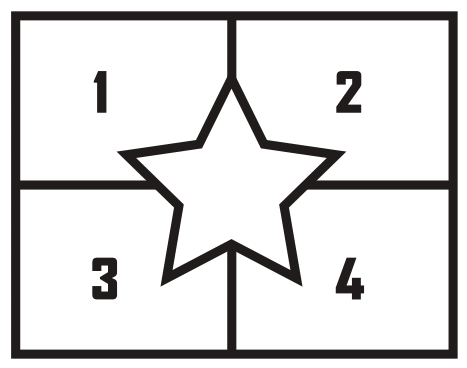 Materials:
Yellow paper

Tag board

Glue

Thin black felt pens

Black construction paper
Teacher Preparation:
Trace stars onto yellow paper so there is enough for each student

Cut 4 x 4 inch squares of tag board so each student receives four squares

Cut enough 10 x 10 inch squares of black construction paper for each student
Step by Step:
Step One: Review with the students the various goals ("I can" statements) they brainstormed from the previous activity. Select one of the goals and ask the students to think of 4 steps they could take to persevere and reach the goal.
Example: I can be a good friend.
Be friendly.

Say nice words.

Play with the person at recess.

Be helpful.
Step Two: Provide the students with a star tracer, tag board squares, and black construction paper squares.
Step Three: Students cut out the star and write a personal goal in the center of the star using a black felt pen.
Step Four: Students think of four steps they could take to reach the goal.
Step Five: Students write each step on a separate square, numbering them in order.
Step Six: Students glue the boxes to the black construction. Glue them with steps 1 & 2 on the top with steps 3 & 4 below.
Step Seven: Students glue the star in the middle of the four boxes.
End Product:
A star indicating individual student goals surrounded by the steps of how to reach the goal.