Hey, Little Ant – Activity #1: "Recognizing Feelings"
Hey, Little Ant – Activity #1: "Recognizing Feelings"
Activity #1: "Recognizing Feelings"
This series of activities teaches the social skill of recognizing people's feelings. It is important for students to develop empathy for other people's feelings and for teachers to model empathy within the classroom.
Many opportunities occur in the classroom and/or out on the playground that can be used to help students begin to practice the skill of thinking about how another person might be feeling and to learn to express concern for others. Using 'feeling cards', students will review the steps to recognizing another person's feelings.
Materials:
Chart Paper

Felt Pen

Copies of Feeling Cards (provided)
Teacher Preparations:
Print and cut-out the feeling cards (laminate, if possible).
Step by Step:
Step One: Review the brainstormed list of ideas about how the ant might have been feeling with the shoe above his head. Ask the students how they figured out how the ant might have been feeling. Emphasize such skills as watching the person (facial expressions, gestures, body language), listening to the person (what they say and how they say it) thinking about the situation (putting oneself in another person's situation).
Step Two: Assemble students in groups of two or three. Provide each group with a feeling card. Have students discuss among themselves what their feeling would look like using only facial expressions, gestures, and body language. No words are to be used.
Step Three: Have each group act out their feeling while the other groups watch and guess the feeling. If the feeling is guessed by the others, provide the group with a round of applause for excellent display of a feeling without using words.
Step Four: Have students create 'new' feeling words. Write them on the blank feeling card template. Have students practice acting out the new feelings (using only body language) in their groups, similar to above. Add these new feeling cards to the display board as a visual for review and practice.
End Product:
Students have role-played a variety of feelings, allowing them to better recognize them in other people in the future.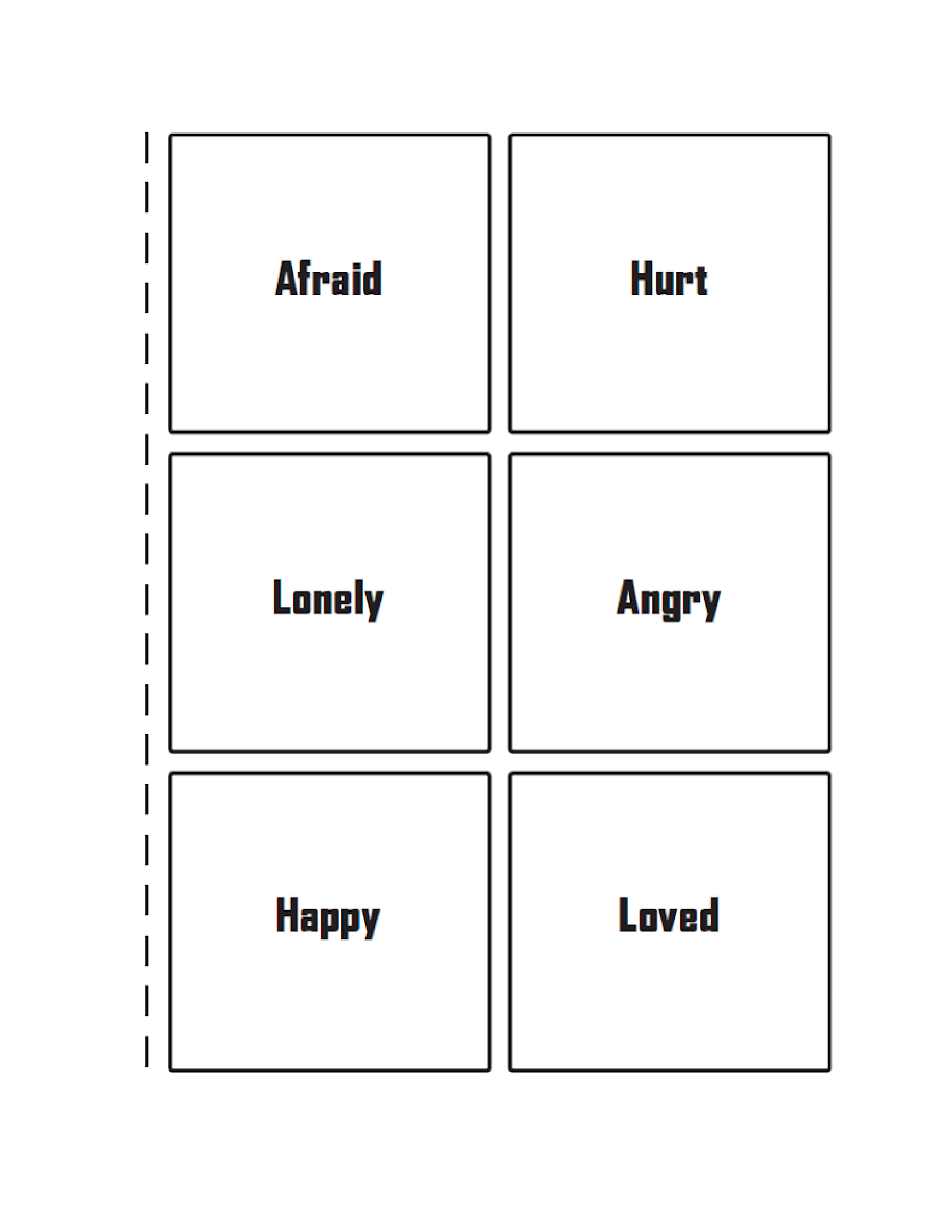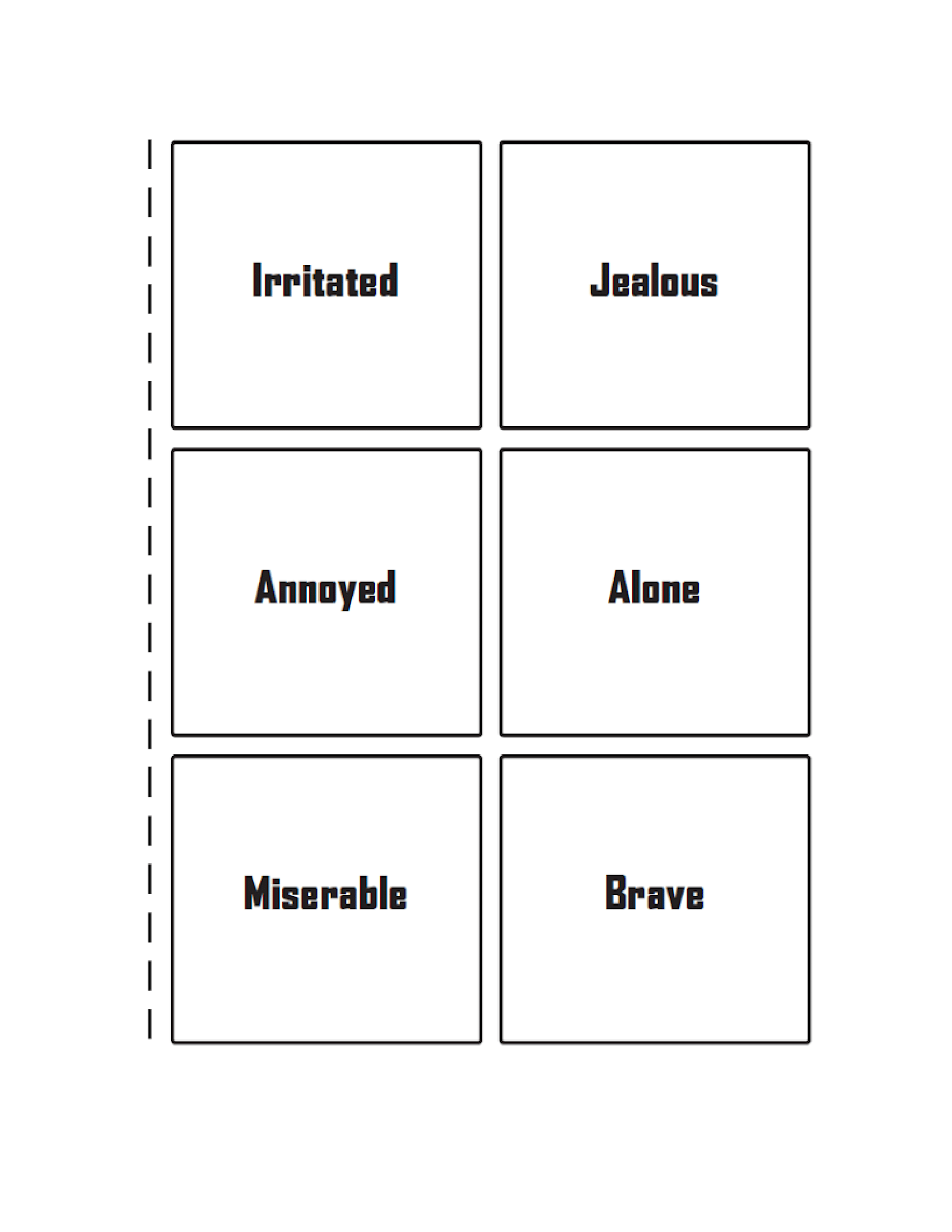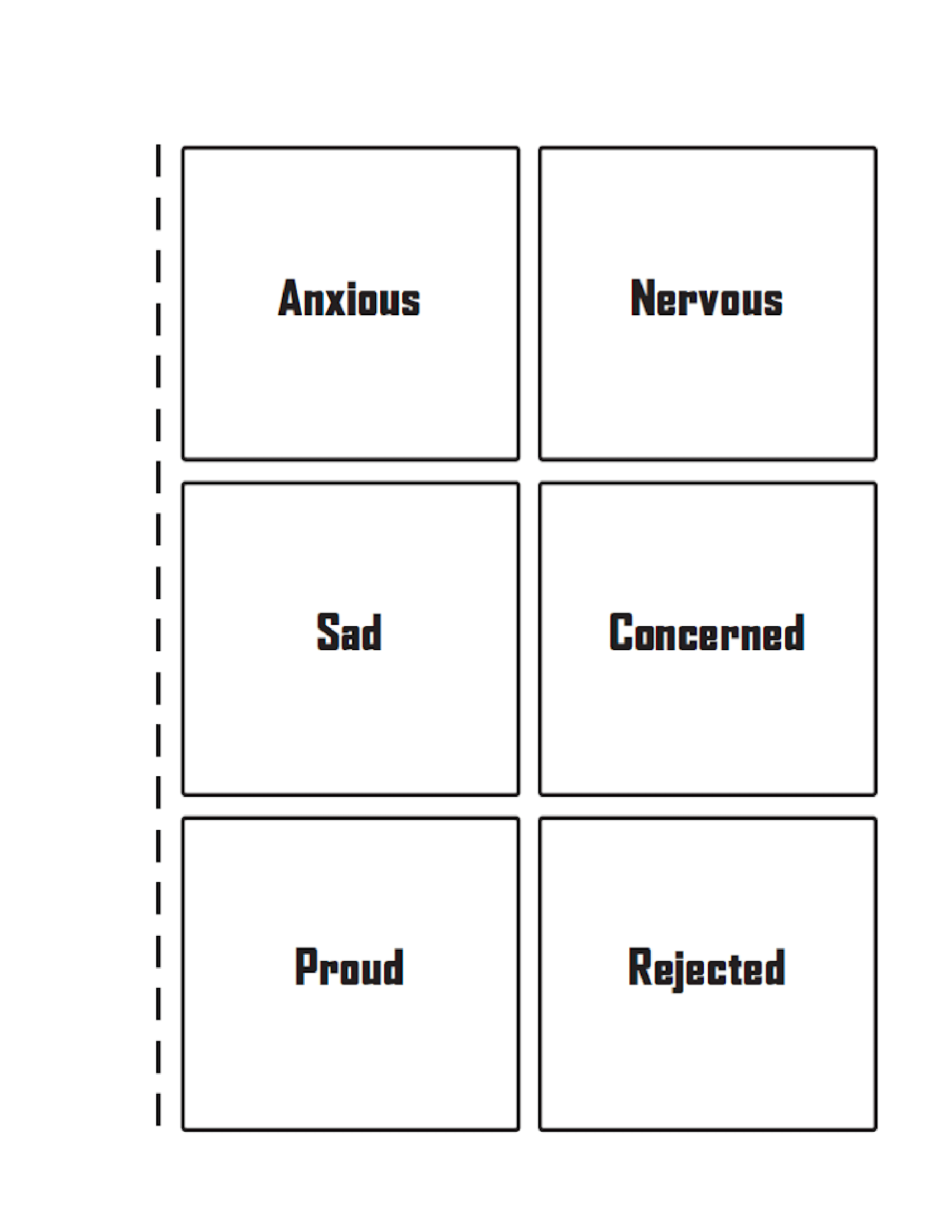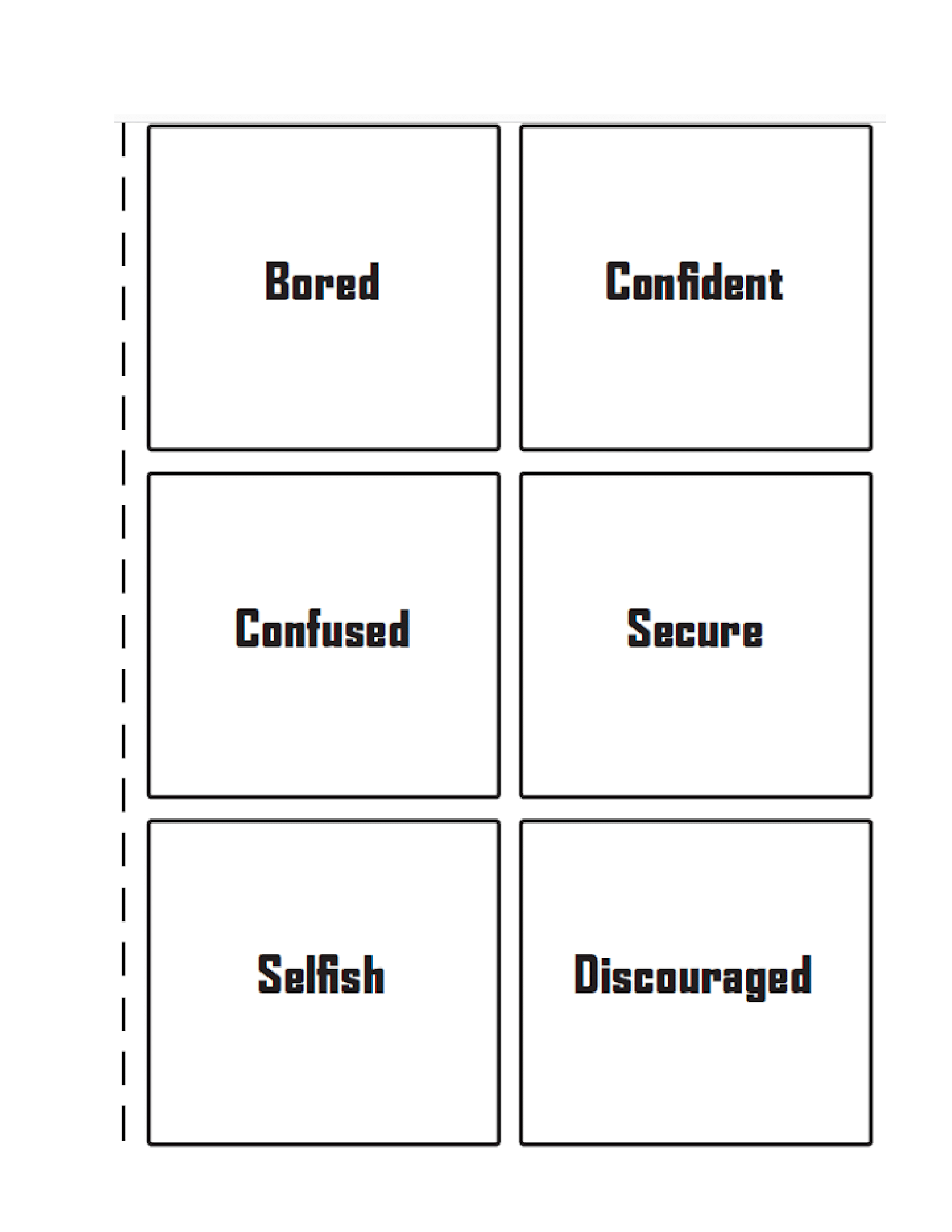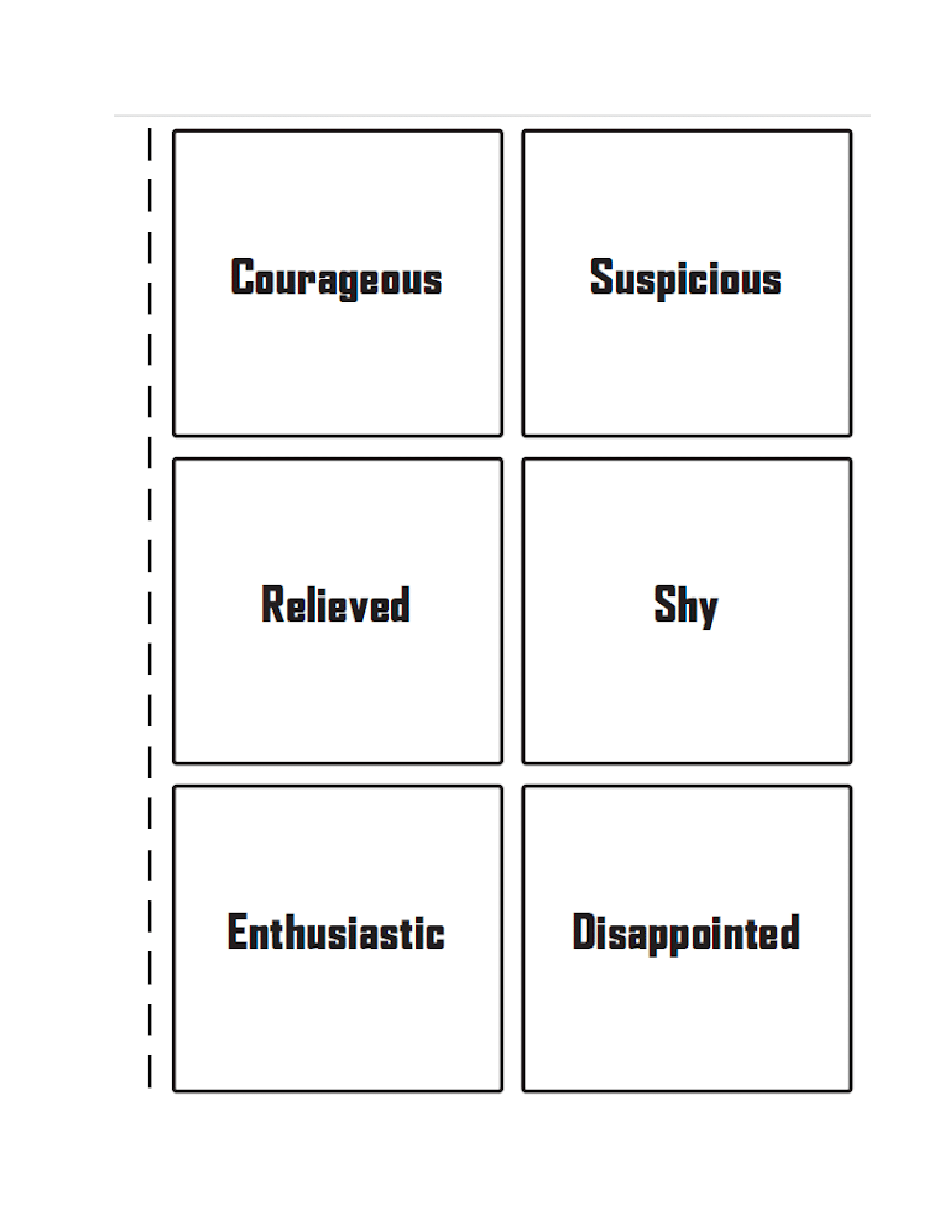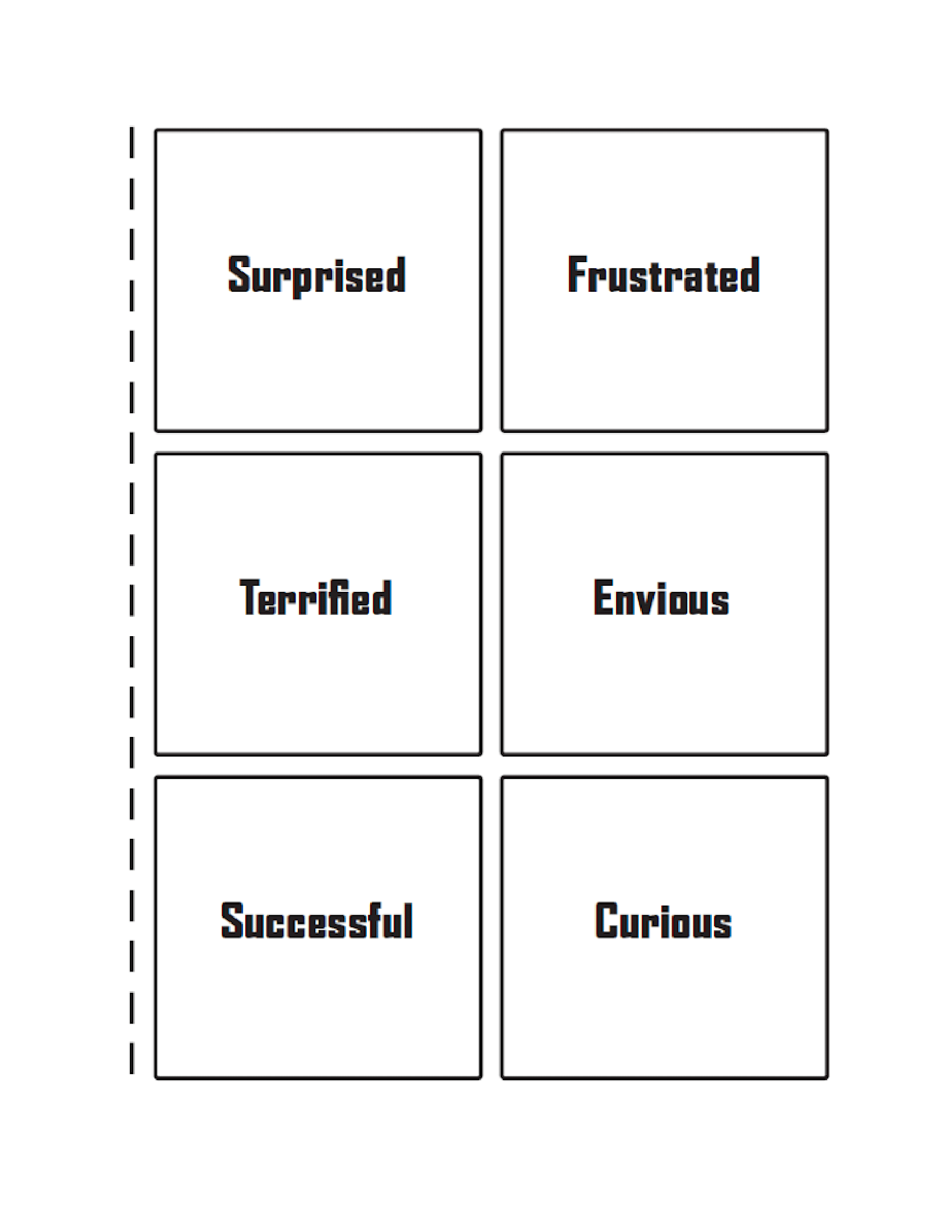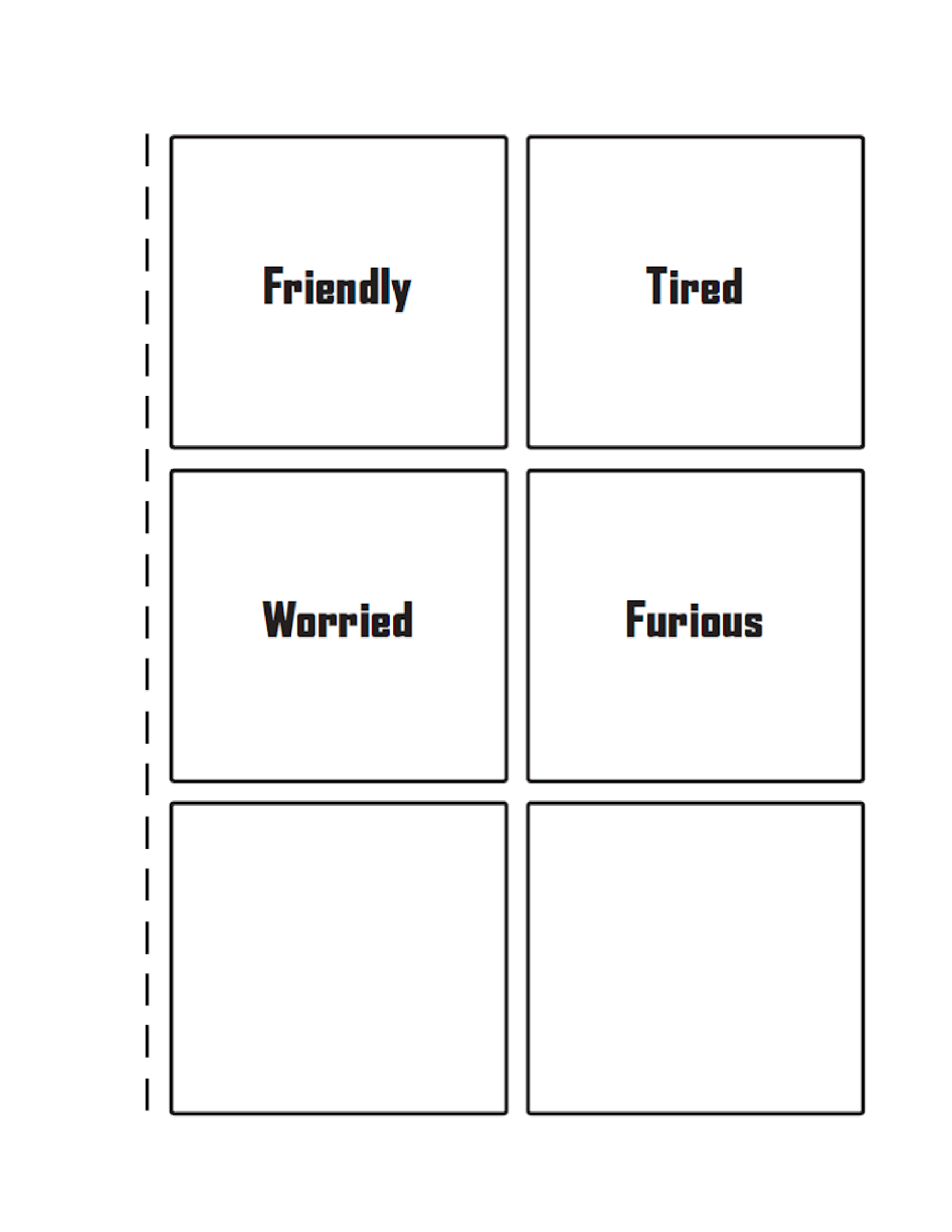 2 - Little Ant #1