The Summer My Father was Ten – Activity #1: "Sowing Seeds"
The Summer My Father was Ten – Activity #1: "Sowing Seeds"
Activity #1: "Sowing Seeds"
The purpose of this activity is to have the students be able to experience planting seeds, monitoring the growth of a plant, and taking responsibility for the care of a plant. This activity will take a couple of weeks from beginning to end.
Materials:
Marigold seeds are recommended as they sprout in 5-7 days. Alternatively bush beans,

sweet peas, radishes, and nasturtium are fast sprouting seeds as well. Plant seeds 1/8 inch deep.

Observation Recording Sheet

Planting soil

Planting pots such as jars, tins, or biodegradable pots (made by rolling 4×10 inch strips of newspaper

around a small can leaving 1 inch off bottom. Press and fold the 1 inch end around the bottom and press

firmly together or tape in place). Add soil.
Teacher Preparation:
Print Observation Recording Sheet (each sheet allows two days to observe and record so

multiply by number of days you have students observe and record)

Purchase seeds and soil

Collect/purchase plant pots or make newspaper ones
Step by Step:
Step One: Place soil into containers and label with student's name.
Step Two: Have students press seed JUST below the surface of the soil. Add small amount of water.
Step Three: Have students record on Observation Recording Sheet each of their steps.
Step Four: As the seed begins to sprout, have the student record the information on the Observation Recording Sheet.
End Product:
Students will complete an activity that provides them with an opportunity to learn about the growth and care of a plant, while also practicing responsibility. As the students experience the process, they reflect on how Mr. Bellavista may have felt when the young boys ruined his carefully tended garden.
*Part of this activity was taken from the Responsive Classroom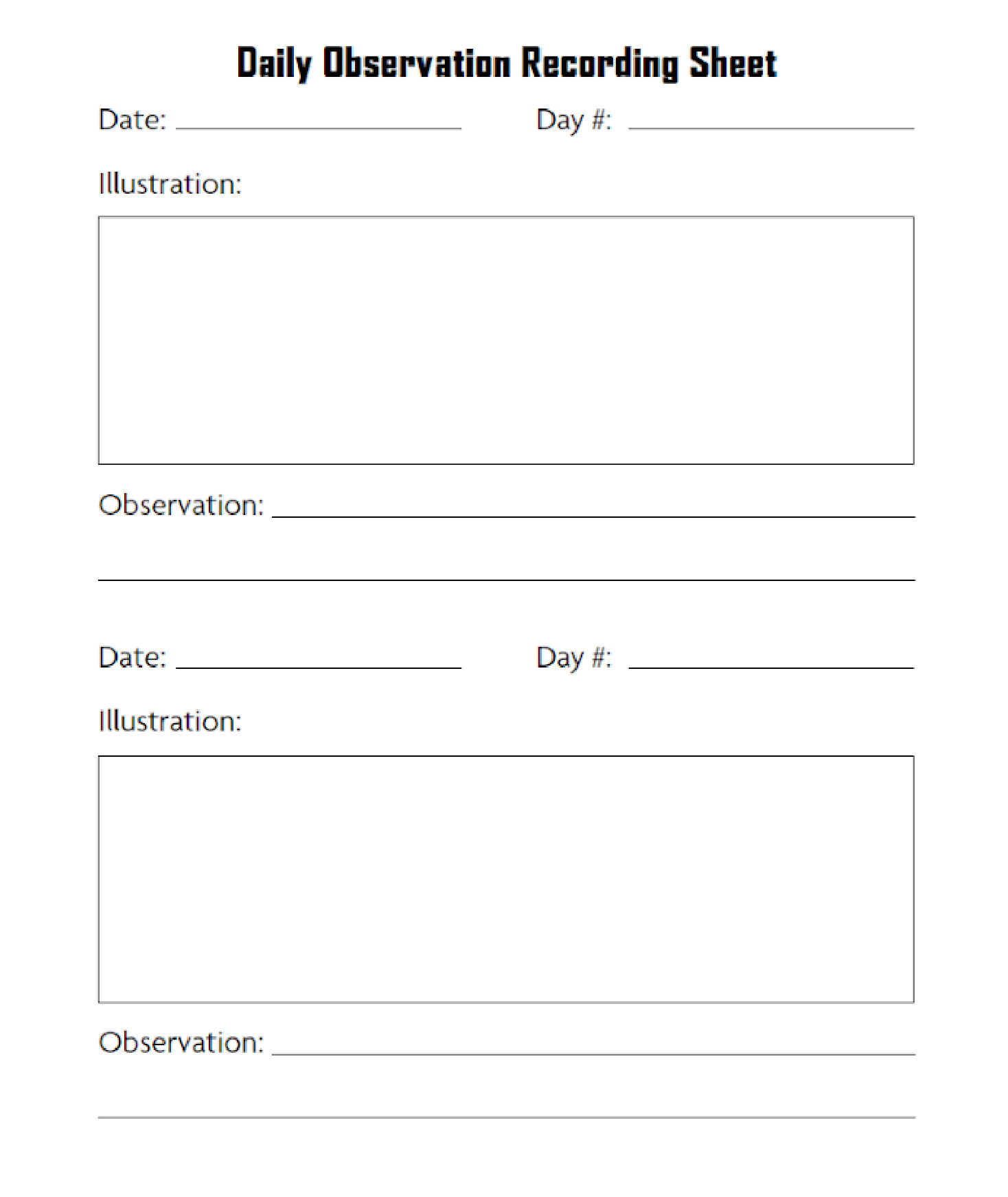 2 - Summer Father #1