A Walk In The Rain With A Brain – Edward M. Hallowell, M.D.
A Walk In The Rain With A Brain – Edward M. Hallowell, M.D.
A Walk In The Rain With A Brain
Written By Edward M. Hallowell, M.D.
Synopsis
A little girl named Lucy is playing outside when she comes upon, of all things, a brain! Lucy is surprised to learn that the brain speaks. While they embark on a journey to find the brain's head, a conversation ensues and Lucy asks the brain to make her smart. Lucy learns that everyone is smart and that it is important for her to find her unique talents and passions by getting involved in activities that are fun. Lucy learns that it important to use the brain in order for it to grow and that no brain is better than another, it just has to find its own special way.
Vocabulary
gurgling

brain

wrinkled

complain

objected

rejected

confused

pest

galore

reign

Discussion Topics
Before Reading
Remind students that the brain is located in the head and that is it responsible for all thinking that we do:

the brain is like a computer that answers questions and sends messages all over the body

the brain looks wrinkled, like a walnut shell, and it will weigh between 2-3 lbs when it is an adult

the brain is very fragile and soft – it needs to be protected and by a very hard bone called a skull

the brain is the core of our life and we all have the ability to do so much with our brains.
During Reading
After reading page 6, ask the students:

why Lucy would ask such a question?

if they have ever thought they were not smart?

After reading page 12, ask the students:

If they are aware of at least one thing they are good at?

Two things they are good at?

More than two?

Remind them that everybody is good at something

After reading page 21, discuss with the students that it is important that we use our brains every day and that there are all kinds of ways to use our brains: playing, paying attention and listening in class, etc. This helps our brains get stronger.
After Reading
Using the Brain Research handout, display pictures of the brain for the students to view. Introduce the students to some of the parts of the brain and some basic facts about the brain.

Remind students that each person's brain is different and likes to learn various thing and in various ways. Explain to that what we say and do is very important to the development of our brains.

Provide students with a couple of brain-challenging handouts (provided in the Grade 3 Worksheets): Number Game For Your Brain

and the Tricky Tracing Challenge

and complete them before moving on with the lessons.
Fin's Tales
I love my brain! I think it is amazing how we all have our own unique brain and how it allows us to have special talents and skills. My brain has helped me develop my hockey skills and reading skills. It has also taught me how to be a better whale and interact with others. I like to eat lots of salmon and I think that helps my brain too.
What kind of skills or talents has your brain developed?
What new things would you like your brain to learn?
Can you name some healthy food that is good for your brain?
What are some games you can do to work your brain?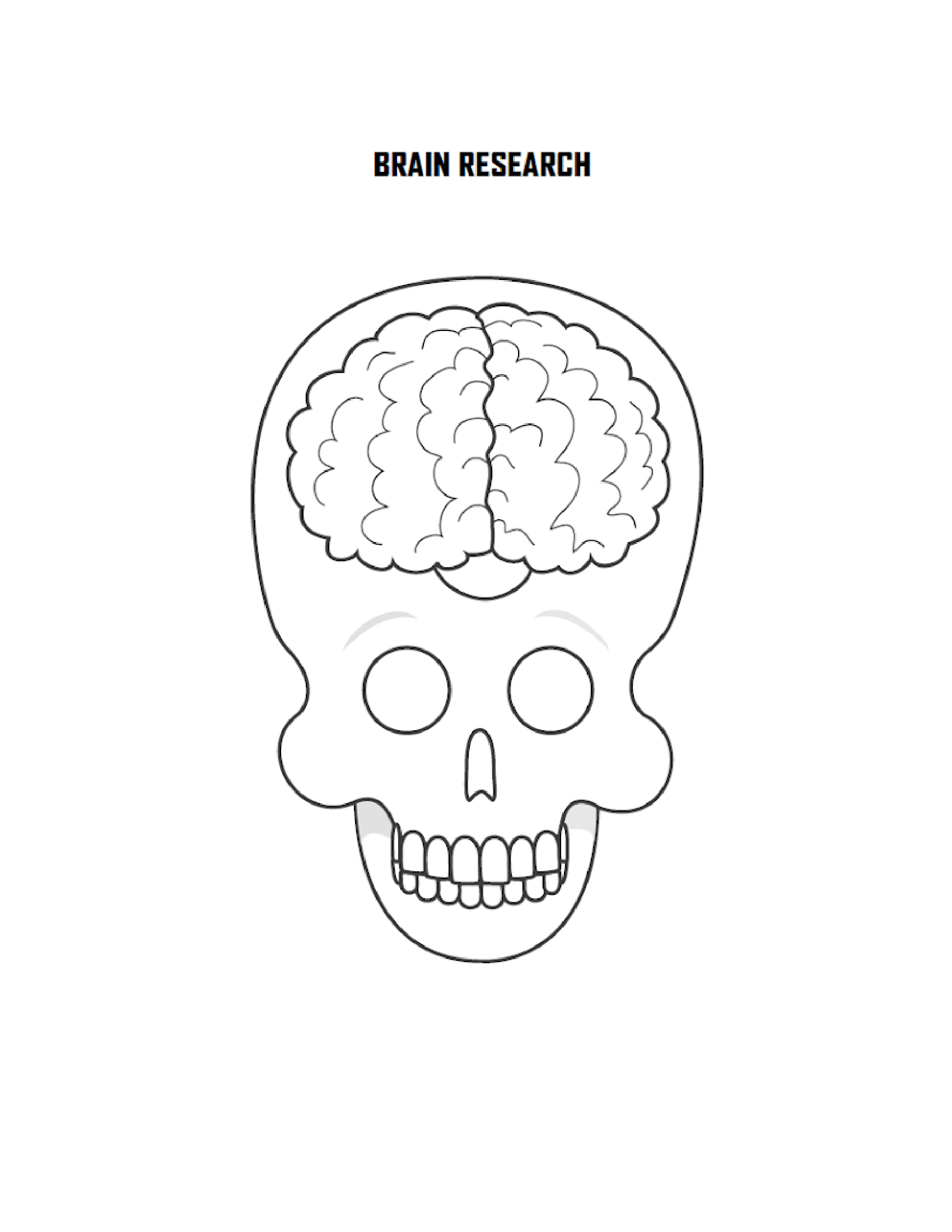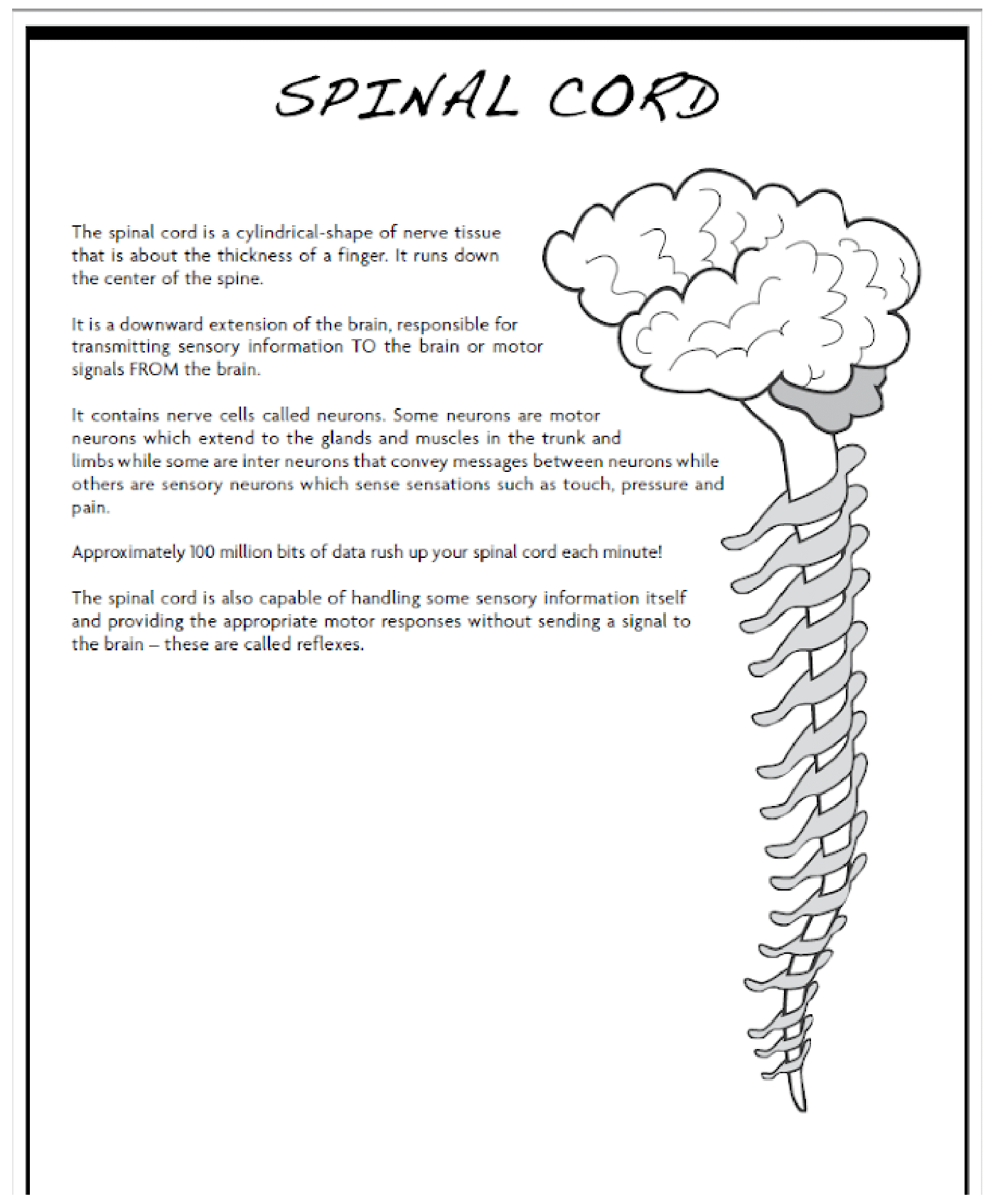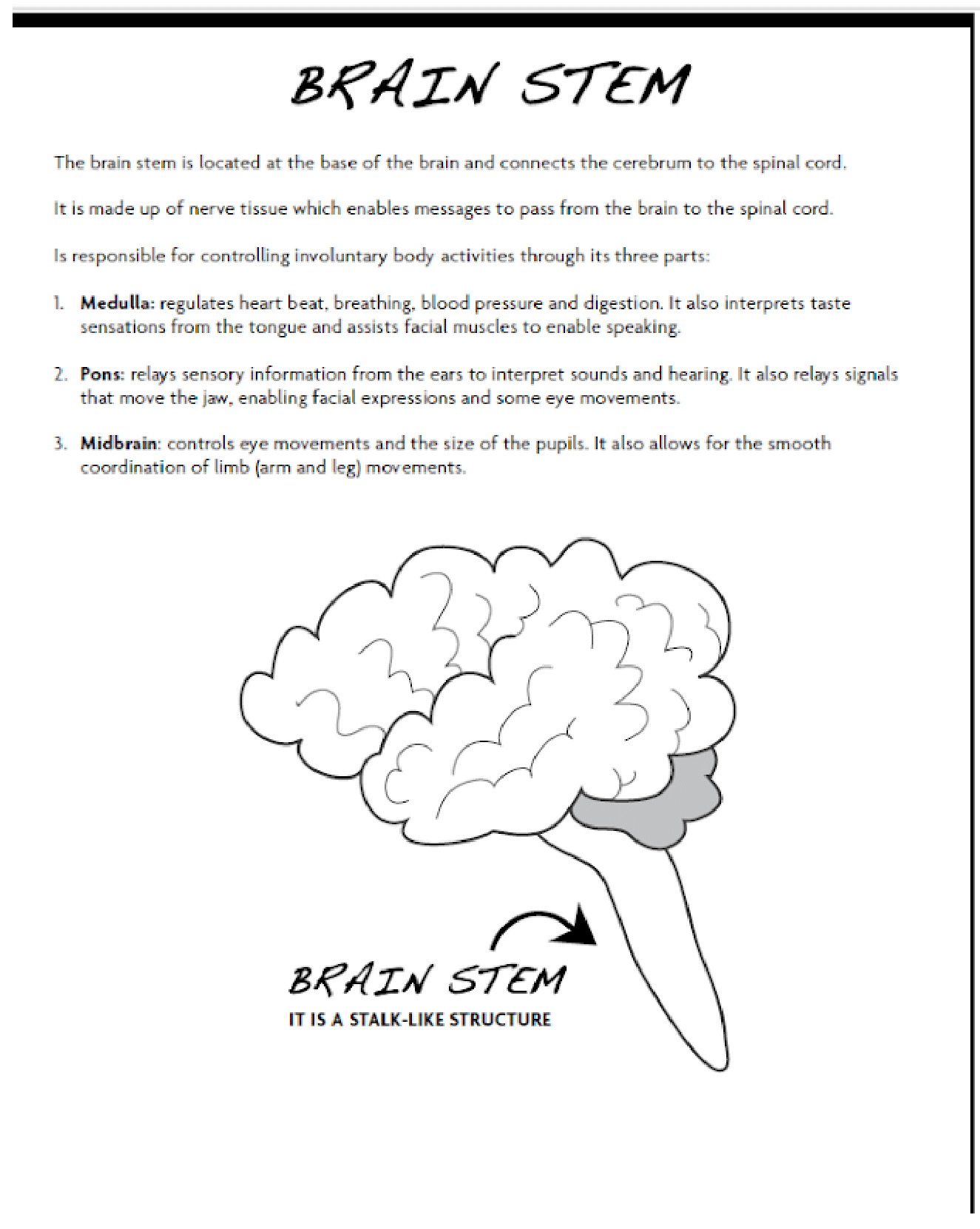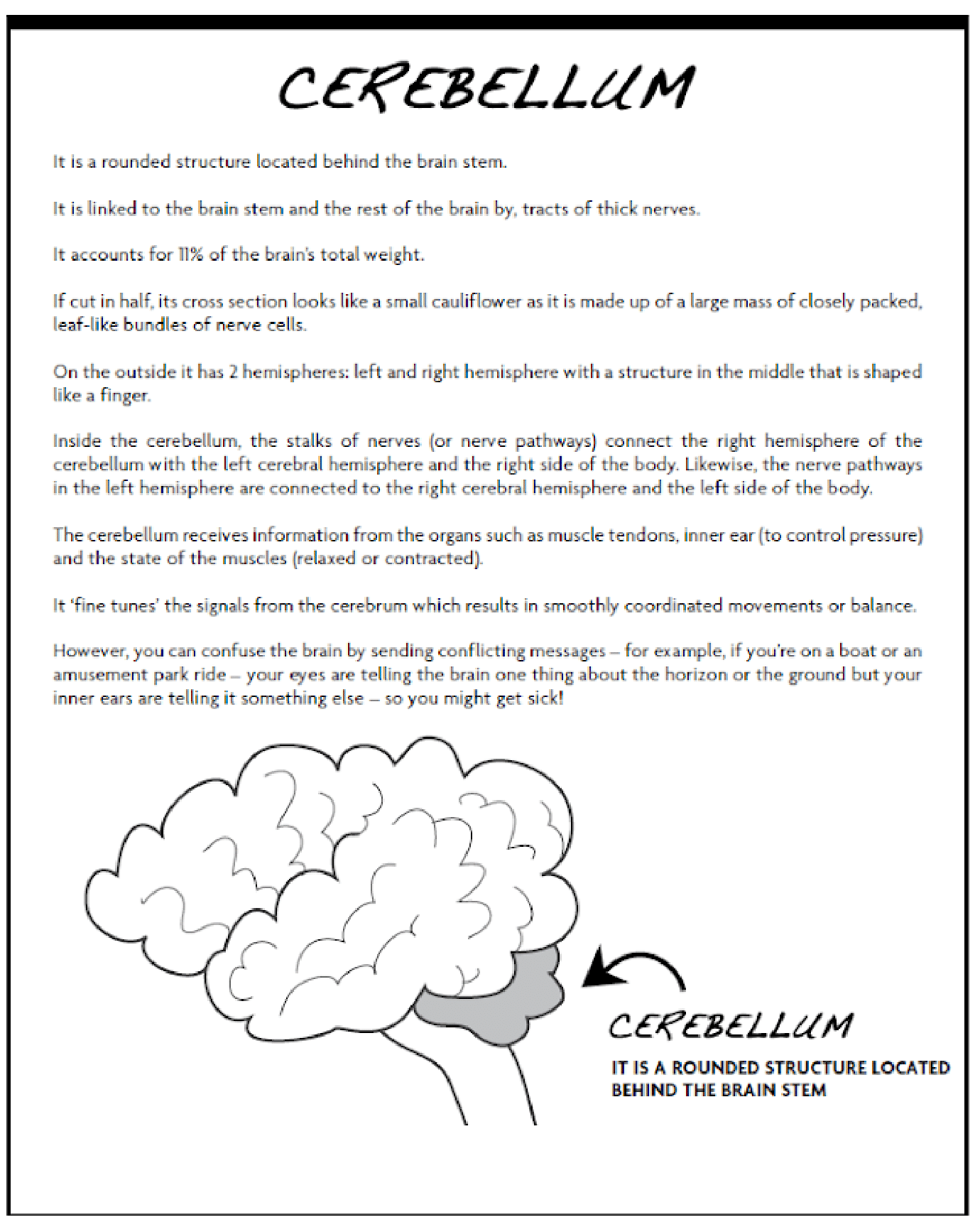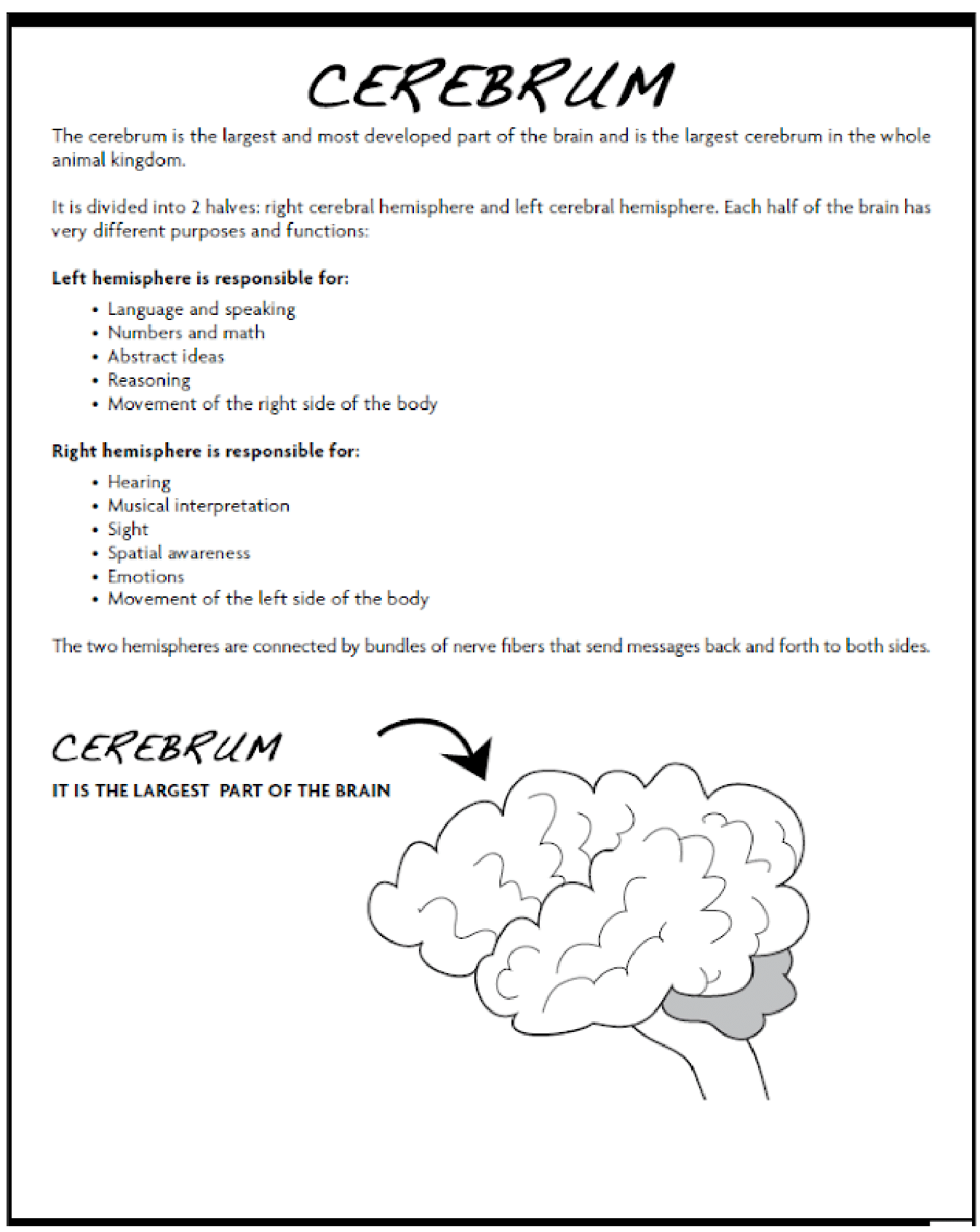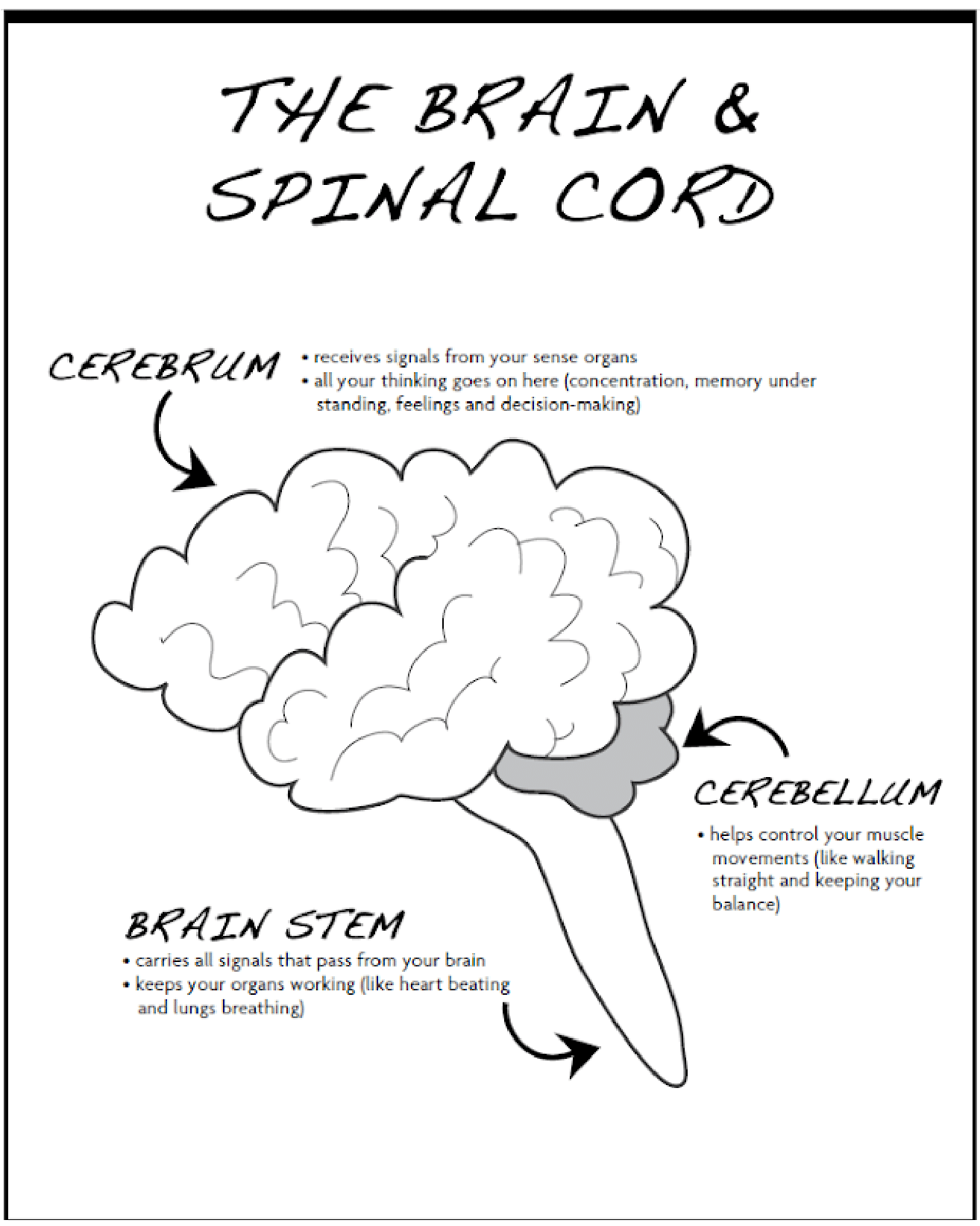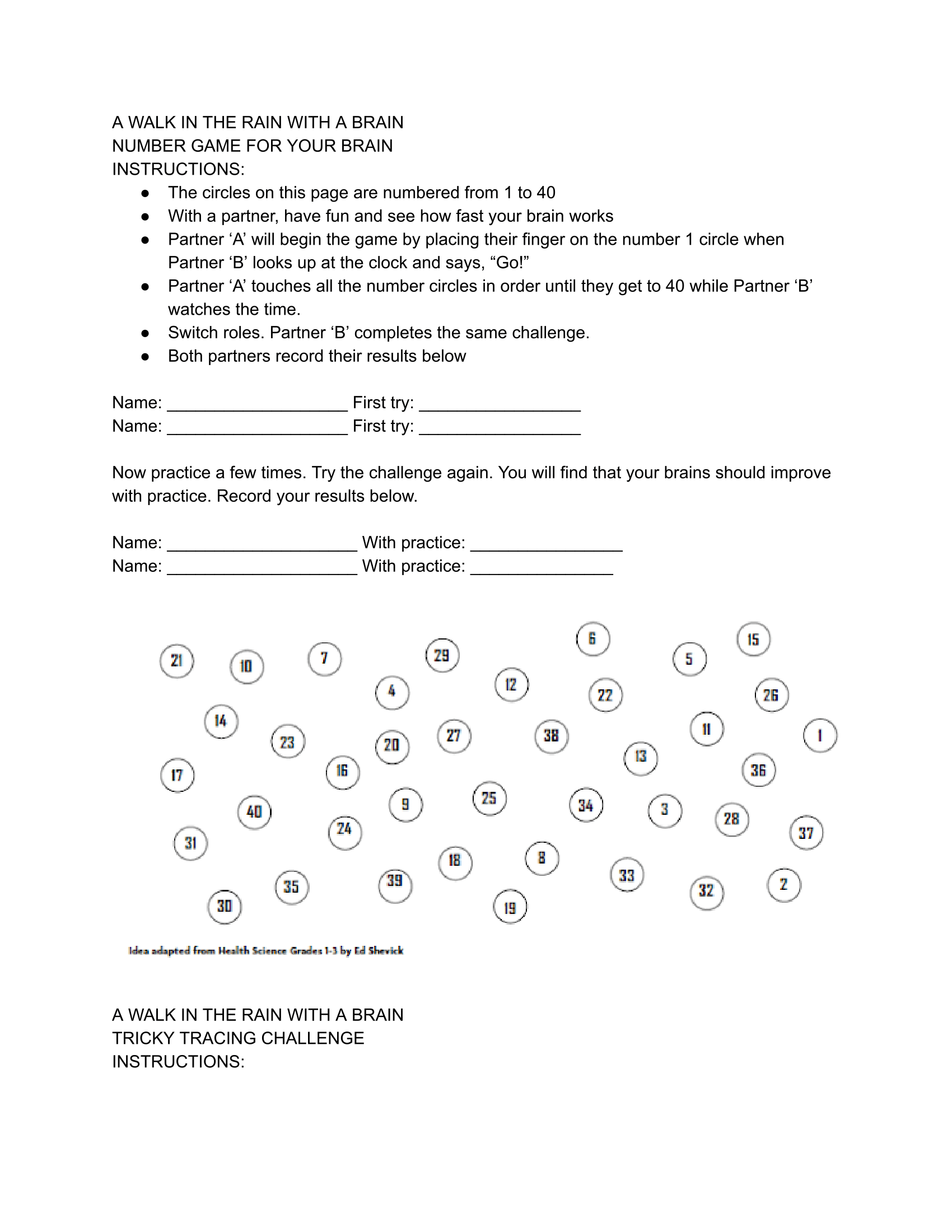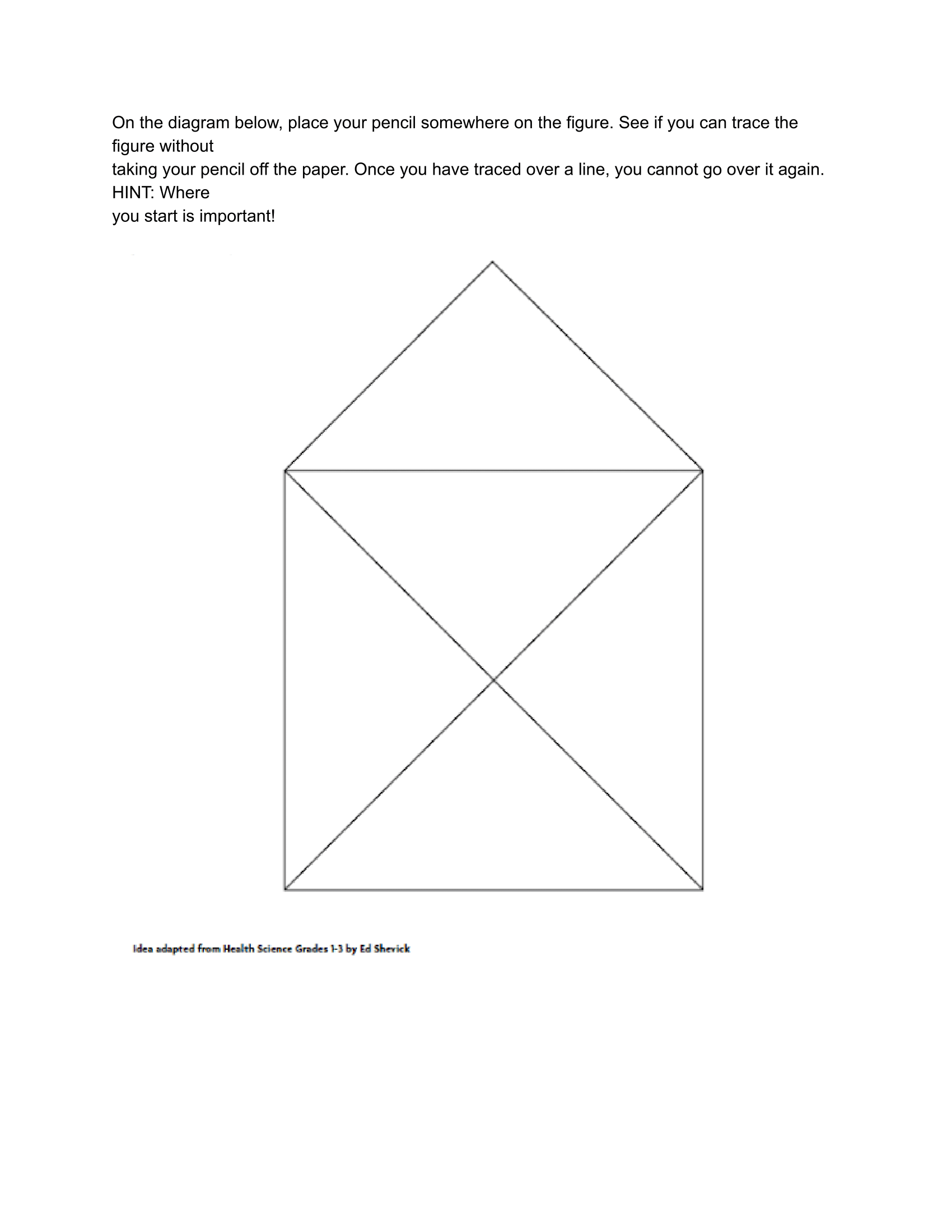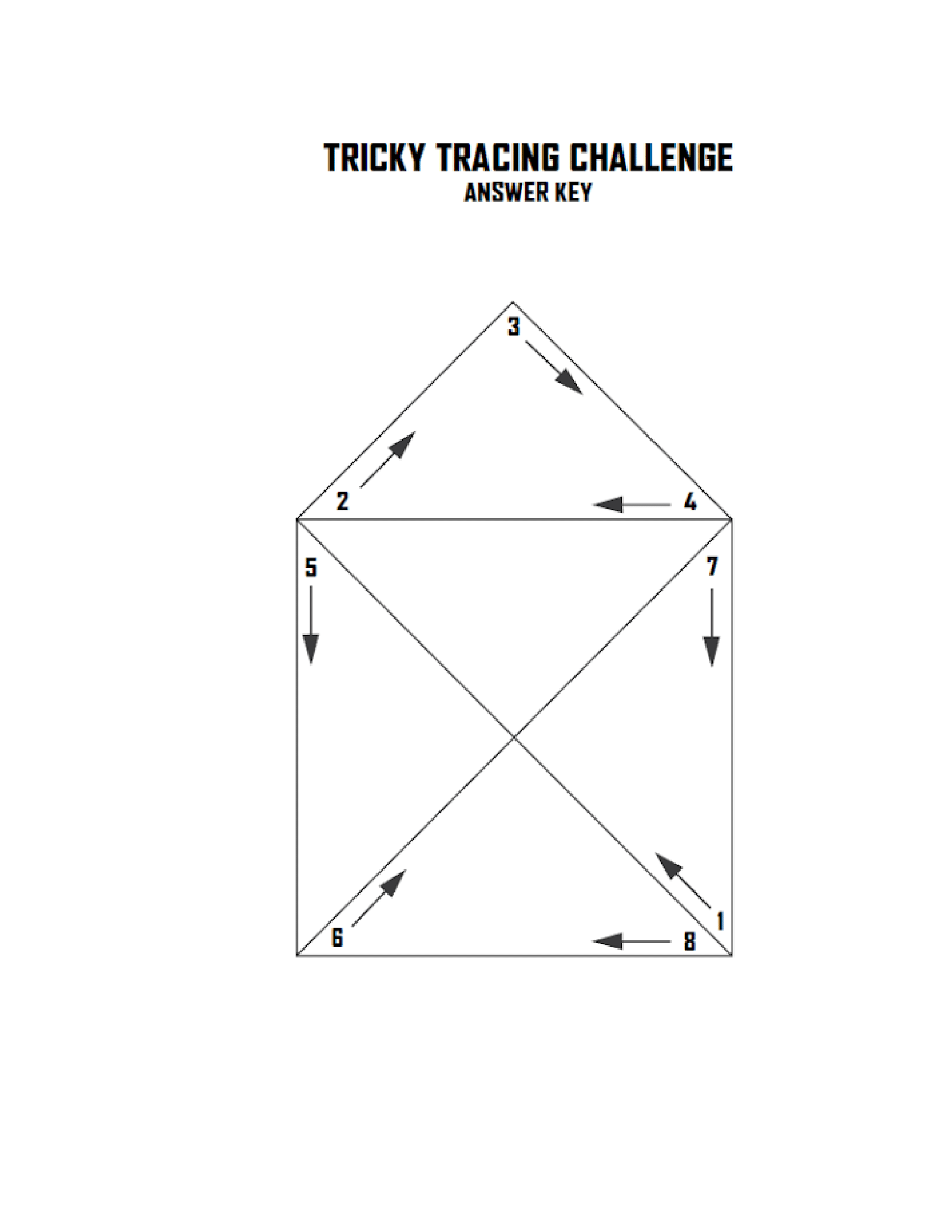 3 - Walk In Rain